Geopath Member Spotlight | Stingray Advertising

A conversation with Gary Seem, President and Ryan Fuss, SVP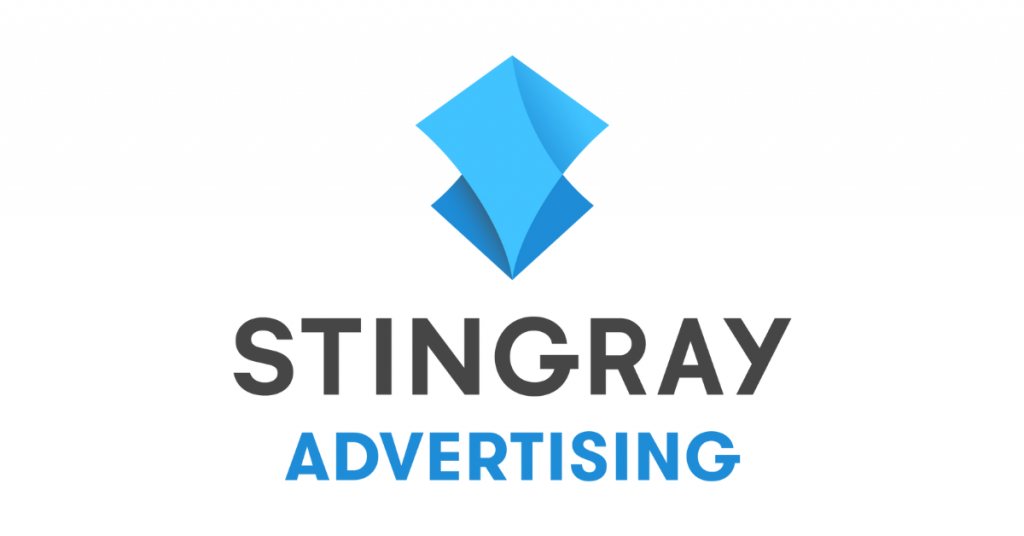 How In-Store Audio Network Became Stingray Advertising
Gary Seem: I started my career at News America Marketing, working on other in-store products and freestanding inserts (FSI's) that were distributed in the Sunday newspaper. Eventually, we acquired In-Store Audio Network (ISAN) in 2003.
Quite honestly, I think we got into this business almost too early. In 2003, retail media really hadn't been invented yet. We were calling on brand managers, VPs of marketing, and shopper marketing teams who were just starting to emerge. However, we've evolved with the industry and over the last five years, retail media has exploded. It is especially powerful now thanks to the quantitative capabilities that are available today, such as audience targeting, audience measurement, and the ability to calculate return on ad spend. 
As a company under the banner of Stingray, who acquired us in January, we now have the technology, research, and marketing expertise to play a significant role in the digital audio out-of-home (AOOH) space — which provides the perfect solution for our advertisers who clamor for digital media at the point-of-purchase.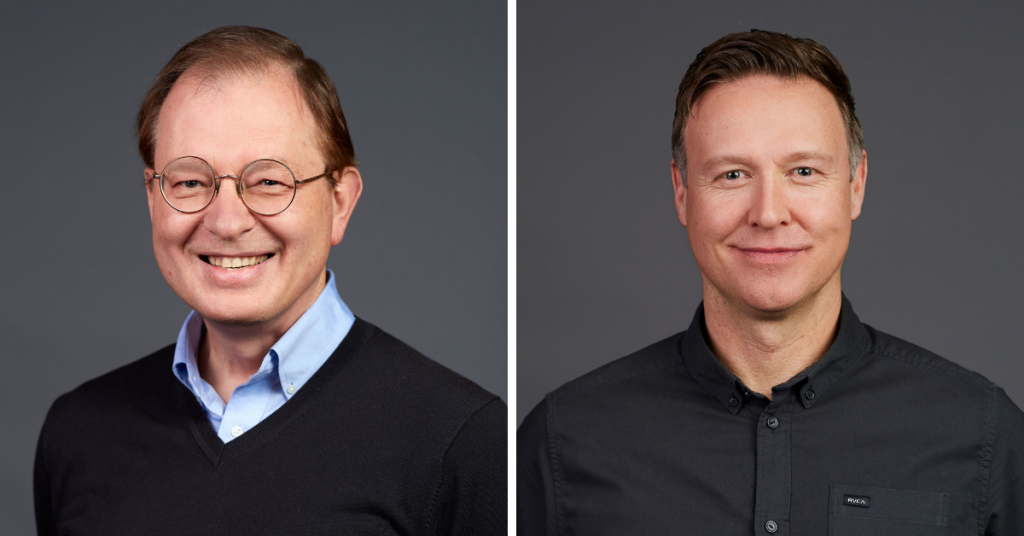 Ryan Fuss: Specifically, Stingray is a global technology company that connects consumers to premium brand experiences through music, digital signage, advertising, and insights. At our core, we're a connections company.
We have about 400 million monthly active users across our products and services, both ad-supported and non-ad-supported, and we operate in 160 countries. Today, retail is the heart of our business, with 13,000 global retail customers that trust Stingray to power their in-store music experiences. If you walk into a Nike store, fly on an Air Canada plane, work out at an OrangeTheory fitness, or walk around an Albertsons — those audio experiences are powered by us. 
Our music offering was the genesis of our current retail media offering. With an expansive footprint and robust streaming technology, we asked ourselves: if we could connect those technologies to ad servers, could we create a differentiated ad business that solves problems for brands and retailers? That's where Gary and ISAN came in, allowing us to merge these experiences and technologies. As a result, we're really well-suited to own this space as an end-to-end advertising business.
Geopath's Stamp of Approval
Gary: Back in the early days of ISAN, we had a measurement system in place, but it didn't match the needs of the marketplace and it wasn't as detailed or store-specific as the market now requires. This was the early days of turning in-store promotion activity into a media product with tremendous reach and frequency. The challenge was, how do we accurately count the people who hear our messages?
Becoming not only a Stingray company but also a member of Geopath really filled that void. Now, we can quantify our audience down to the store level and even down to the hour. Geopath allows us to provide our advertisers with the ultimate mechanism to measure our audience, all in a "currency" that agencies understand.
This partnership with Geopath is a continuation of our work with COMMB in Canada to measure, quantify, and standardize audience measurement. We have created a stamp of approval for our retail media network, and the system has been very well-received. Now, we've applied that same system to Geopath in the U.S. so that we can achieve the same acceptance of a standard of measurement in this market.
Ryan: When we launched in Canada, we would speak to agencies and ask: if you were going to buy audiences in physical, brick-and-mortar locations, what is the currency that you'd want to use? Instead of radio, the answer was overwhelmingly place-based, and they wanted to buy these audiences like they buy any other digital place-based media. So, we told COMMB that people were looking to spend their "currency," but only a visual version was available – not audio.
We've spent the better part of two years building up this audio OOH category after seeing a true need in the marketplace.
Gary: When you look at all other digital media, even in the audio space with Spotify or Pandora, there are only one-to-one relationships happening there. We know who is listening to Pandora when they're sitting on the beach and staring at the waves. Our network, on the other hand, is at the point of purchase in a captive media environment where people have the intent to buy. It's a privacy-safe, one-to-many environment.
We're reaching all of the shoppers that happen to be in-store at the same time, so how do you measure those people? How do you tell a media buyer this is the audience they need to reach? That's where Geopath comes in. For example, if a brand is trying to reach vegans, they'll have both vegans and non-vegans in the store together – but Geopath can help us understand the value of the audience that is being reached.
How Audio OOH Sets Brands Apart as Consumer Habits Change
Gary: Having owned this business in a recession, during 2008-2009, I can honestly say we thrived. We were a great tool for a brand dealing with recessionary forces that prompted consumers to look at alternative products or shop less. We were at the point of purchase, enabling brands to reach consumers as they browse the aisles in-store. And we directly influence their purchases.
Whether it is about buying Tide or Dove or another product, these in-store audio messages reach the consumer while they are in a decision-making mode, causing them to consciously evaluate their purchase. When brands are allocating their budgets during a recessionary period, they need to spend where they get results — not just on the radio spot that might drive someone to a store or a TV spot that builds brand awareness. They need to invest in point of purchase audio ads to get that last influential message to consumers. 
We saw this work back then and during the pandemic, so we can surely anticipate we'll see it in the coming months as well.
Ryan: It's important to reiterate that agencies' media plans are being scrutinized now more than ever, to make sure they are reaching the right people at the right time and that they're able to drive tangible results and business outcomes.
What sets audio OOH apart? When a brand is looking to reach a principal grocery shopper, for example, if they're buying TV or other media, there's a lot of wastage. But with audio OOH, every consumer that walks through the store qualifies as that principal shopper for the next 15, 20, 30 minutes. We're able to offer the scale and reach of TV, then deliver that to 100% of the right consumers that a brand wants to reach.
Gary: And now, we're in an even better position. Back in 2008-2009, or even during the height of the pandemic, we didn't have the numbers – but now we do with Geopath. When an agency or brand says they think more people are shopping online or not going in-store anymore, Geopath helps us validate that there is in fact a substantial in-store audience and that we can deliver results. We have the currency and the proof behind it. No longer is this an anecdotal discussion. We have the numbers. That is really critical for the evolution of our business and the industry as a whole.
Getting the Message Across That Audio OOH Truly Captivates
Ryan: The amount of scale we have — reaching millions of consumers every day walking around these locations, down the aisles and around the products — allows us to drive top of the funnel objectives for brands, such as awareness. Not only that, but based on consumers' proximity to the message and the products being sold, they can act on their awareness immediately.
Gary: When you talk to an agency and explain audio OOH, their reactions are all over the map, in a good way! We're digital. We're shopper marketing. We're this, we're that – because audio OOH lives in the middle of the funnel. It's a great spot to be. TV is building awareness. In-aisle and price features are at the bottom, driving purchases. But audio OOH sits in the middle, covering almost all of the bases.
Ryan: I think, too, that the format is important. Before audio OOH, traditional OOH was primarily a visual medium. There's a screen here, there's a display there, but not every single consumer in a location is going to see it. Whereas with in-store audio, every consumer is going to hear it. Again, it goes back to how captive this type of media really is.
Best audio OOH campaign you've ever heard?
Gary: This is a tough one. There is a fine line between picking a message that delivered a huge sales lift versus a message that conveyed incredible creativity. I like a Tylenol message we ran several years ago. The message helped the shopper self-diagnose whether they had a migraine versus a sinus headache. 
The spot asked the shopper to tilt their head from side to side. If that affected their pain level, it was a sinus headache and they needed one type of Tylenol. If it felt the same, that required the Tylenol migraine relief product. I heard the spot in the store and saw three people in the analgesic aisle tilting their heads side to side. Mission accomplished! That was a fun one.
---