Geopath data shows third consecutive week of travel growth

COVID-19 Data Update - May 7th, 2020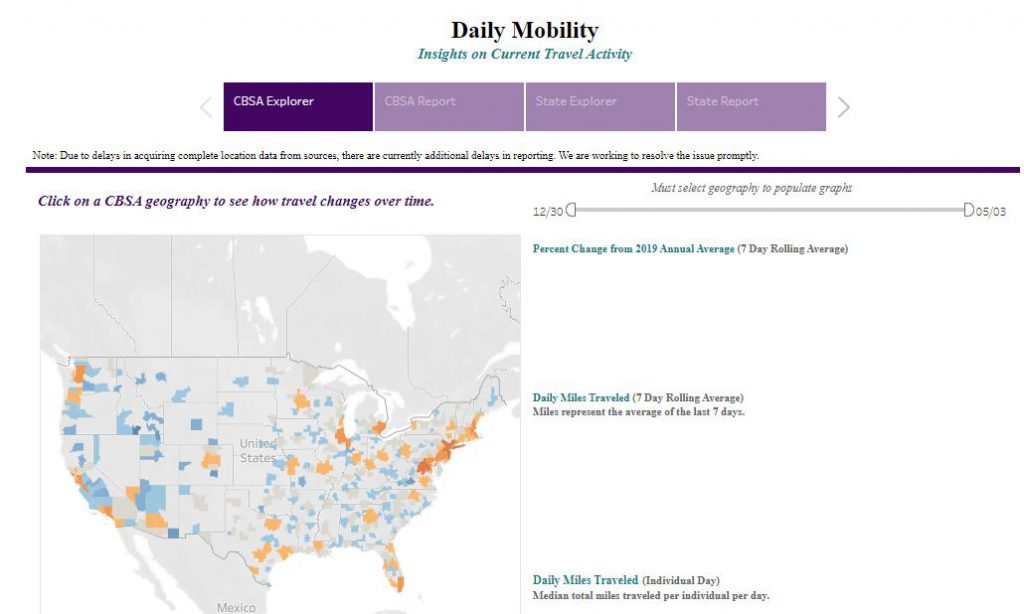 We hope this message finds you and your loved ones safe and healthy.
As mentioned in previous COVID-19 Data Update releases, the Geopath and Intermx teams are continuing to monitor the live population movement data. As we work to quantify the impact of COVID-19 on travel patterns, we will continue to send updates to the OOH industry.
Our past two COVID-19 Data Updates have shown increases in average daily miles traveled nationally, and today's update continues to show the same trend.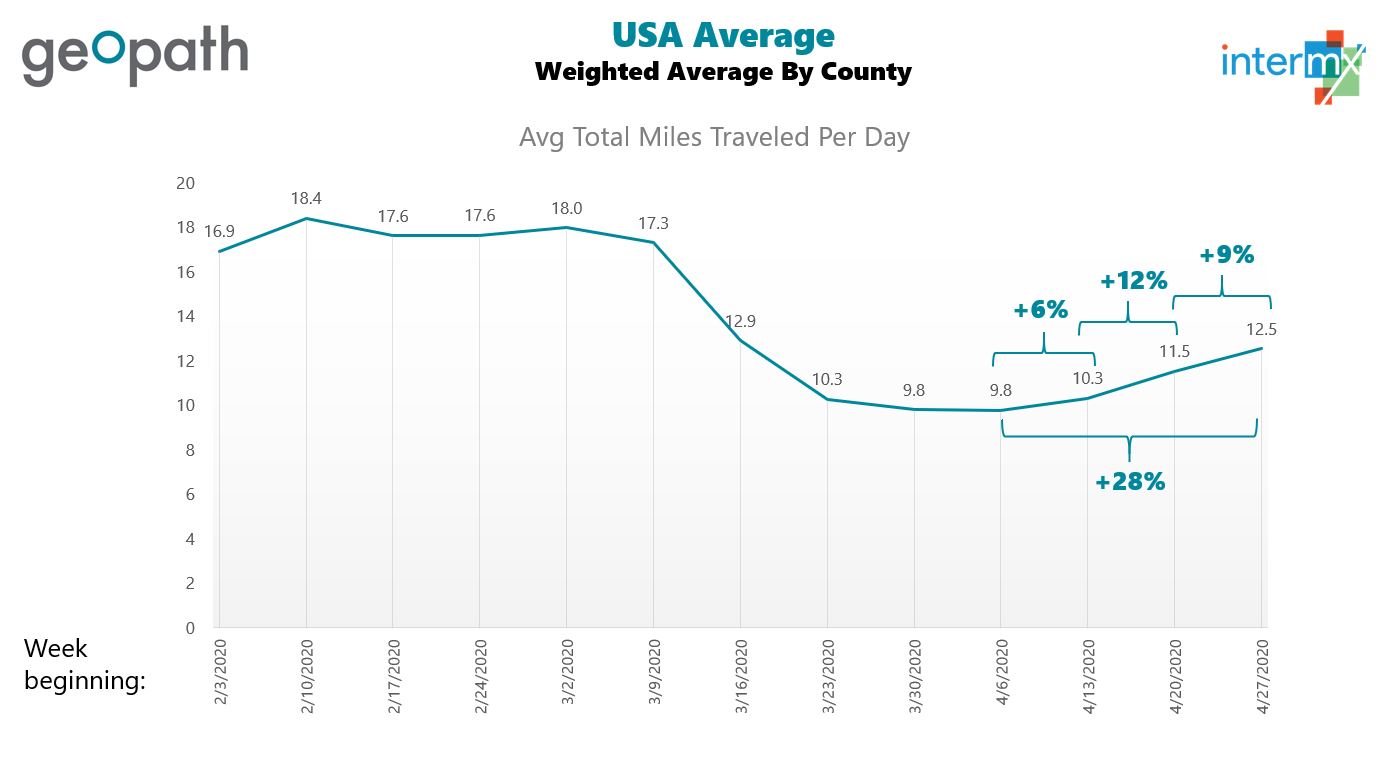 Based on Geopath data quantifying the travel changes, the week of April 27th to May 4th was the third consecutive week of travel growth nationally since stay-at-home orders went into effect in March.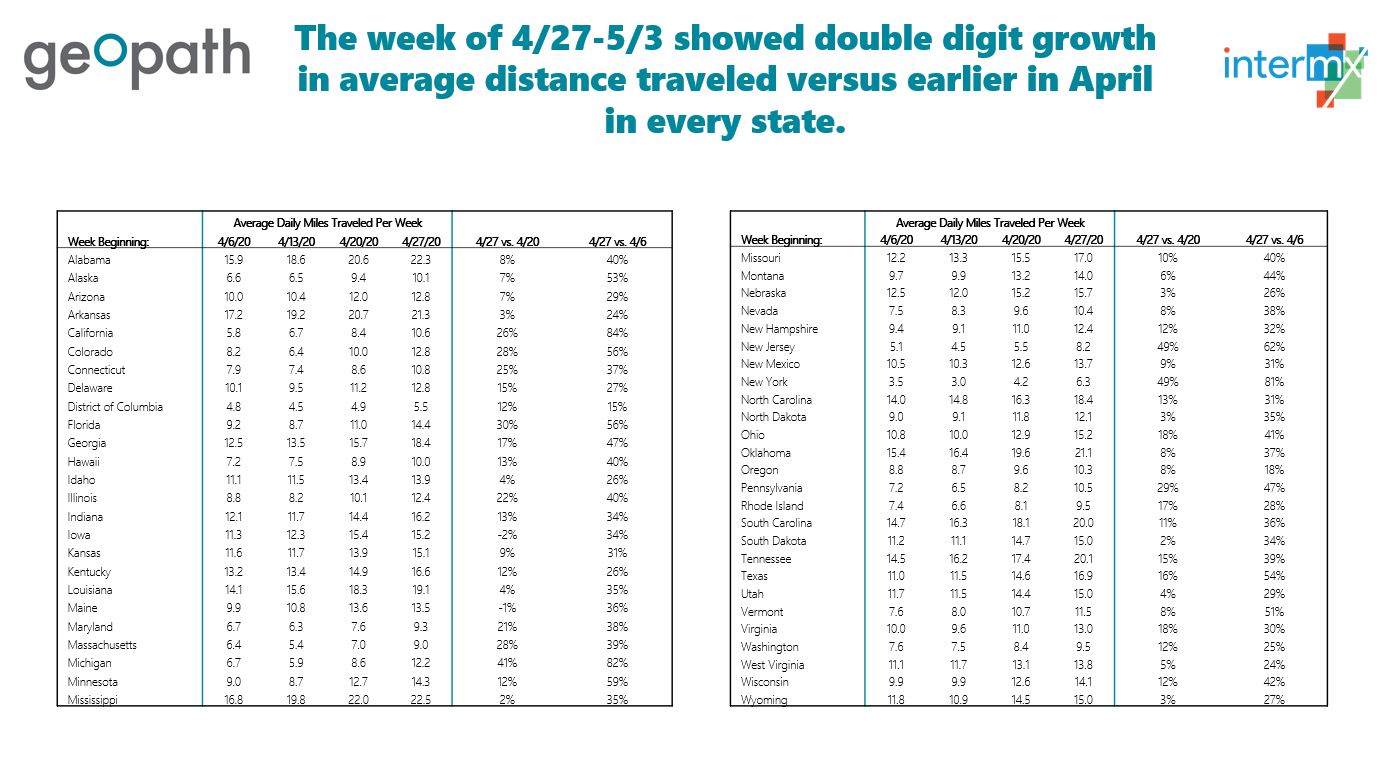 Additionally, we saw double digit growth in average distance traveled versus earlier in April across every state. California and Michigan were among the top 5 states in growth percentage last week versus the week of April 6th, up 84% and 81% respectively.
For more information, please visit our Live Daily Mobility Dashboard at: https://travel.geopath.io/ or reach out to us at geekOUT@geopath.org.
Stay safe and be well.
---