New Member Spotlight | Grocery TV

A conversation with Marlow Nickell, Co-Founder and CEO of Grocery TV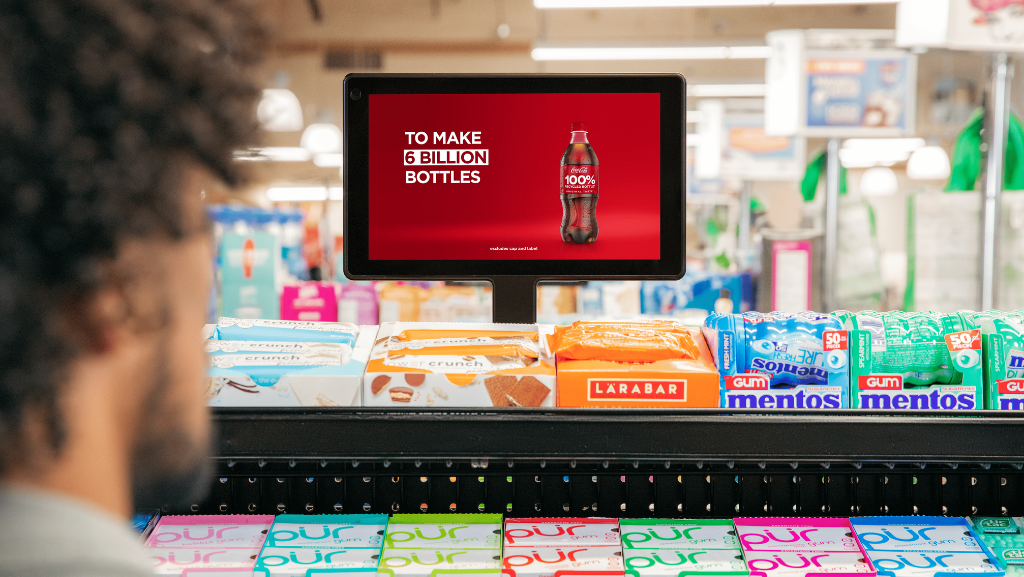 Tell us a bit about your background and what led you to become Co-Founder & CEO of Grocery TV.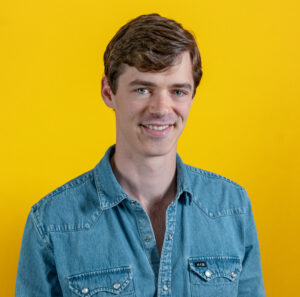 My path to becoming the CEO of Grocery TV was an unusual journey. I studied physics at the University of Texas and would do software development on the side for some extra spending money while in school.
Don Oelke, Co-Founder and COO, started Grocery TV as a side project within another business in the grocery retail space. His family has roots in the grocery business and noticed an opportunity to boost revenue at the checkout. I became involved with Grocery TV in the early days as a software developer to create the initial technology. As the business began to expand, we realized it could be its own separate entity.
As Grocery TV grew, I became a co-founder and have worked in a variety of different roles within the organization. Today, my role as CEO means I'm mostly focused on sales and product.
What has driven Grocery TV's recent success? How do you look to continue building on that success?
I think the simplest answer is focus. We recognized that there was a gap in the grocery market for digital in-store media and focused on building out media products for key areas of the store. When we started the company, we built a lot of different products for the grocery environment — our original team was 100% engineers. In the early years, we learned the value of solving one problem at a time. As we look to the future, we will continue focusing on building the full store platform for in-store media in grocery stores.
What makes place-based retail inventory attractive for advertisers?
I believe the market is starting to open up to place-based retail inventory now more than ever. Place-based inventory provides brands with the opportunity to make a greater impact by leveraging contextual advertising, advanced targeting, and measurement. For retail environments in particular, advertisers recognize the value of their audience being in a buying mindset. People go to stores to make purchases, and this influences the way in-store advertising is perceived.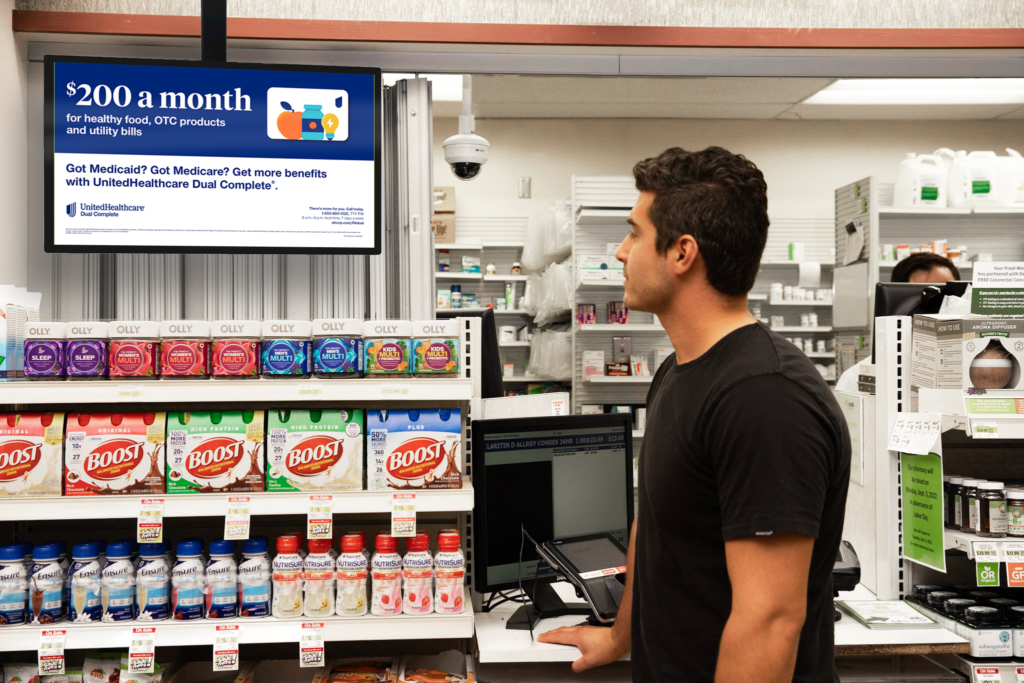 In your own words, what qualities make Grocery TV's inventory stand out from others?
If an advertiser wants high reach or frequency, there is no better place to do so than in a grocery store. There, you can connect with hard-to-reach audiences, no matter if they are in a rural or urban community. Everyone goes to the grocery store.
On top of this, those doing the grocery shopping are usually the primary decision makers in their households. They will decide on the family's bank, car insurance, or usual choice of brand purchases.
On the inventory level, we maintain strong ties with our retailers to uphold our standards. We analyze every unit placement in every location and factor in visibility in every location. We make sure the retailer places and keeps the units in the right locations so that the screens do not become an afterthought. It's important to us to make sure advertisers who buy space on our inventory have the best quality product that looks and delivers as intended.
What are the most exciting opportunities that exist for Grocery TV today?
The big strategy for us this year has been full-store expansion. As we continue to build this out in all our stores, we're also enhancing the quality of our displays. Our displays will be 32" by the end of all checkout areas. It's a huge step forward for us in terms of product quality. We want to overhaul the network with these 32" displays over the next 18 months.
We're also thinking about what other key touch points will be our biggest focus. We're excited to continue expanding to other areas within the store where consumers spend a lot of time, like the pharmacy or deli area.
We are also putting more thought into the content that goes into each area of the store, and how to create a better product for our partners, but also a positive experience for shoppers. For example, this year we re-launched our entertainment content channels that feature food-themed short videos such as cooking tips and recipes.
What do you see as some of the key opportunities for place-based retail media in the coming year? What are some challenges?
I believe we're about to see a lot of growth for place-based retail media. At times, I felt like place-based media was looked at as a secondary option, something that advertisers would leverage to spend leftover budget. Now, we see advertisers making full campaigns for place-based media to try to harness the power it holds.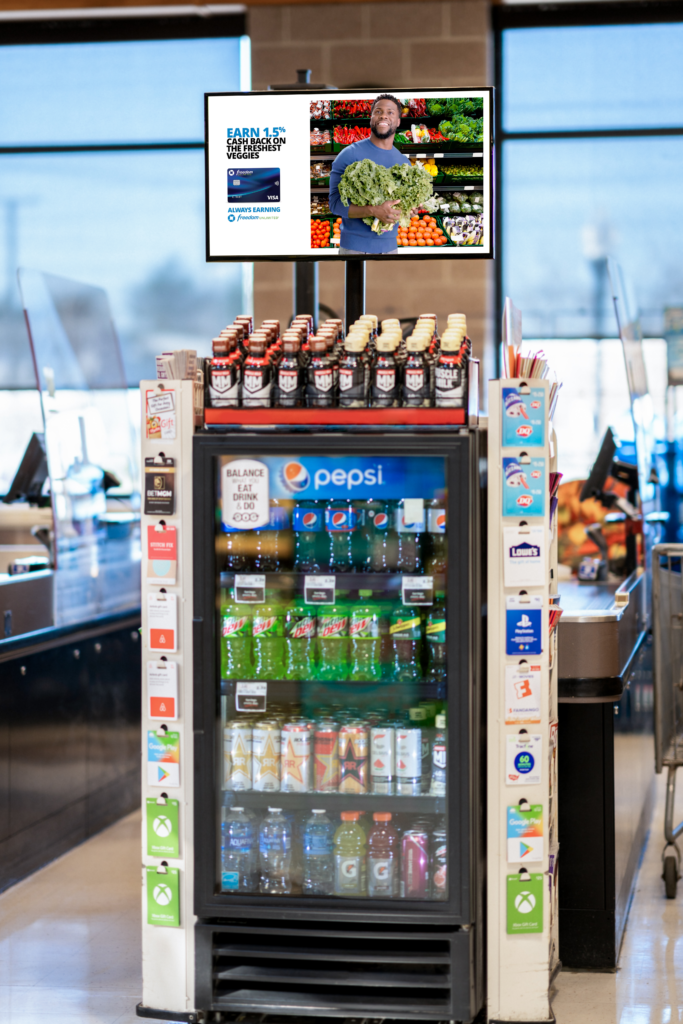 In terms of challenges, I think place-based retail media still has questions it must answer about its identity and where it fits in the larger OOH ecosystem. Place-based differs in many ways from large format, so the expectations should be different.
Grocery TV recently became a member of Geopath. What led you to this decision? How is Geopath membership valuable to Grocery TV?
Simply put, Geopath is the industry standard for OOH media. We hear about Geopath directly from our customers during the buying process. It's how everyone buys, and it made the decision clear and obvious for us.
The Geopath stamp of approval for our inventory helps us get the data our customers want when purchasing ad space from us. The data will unlock so many new opportunities to target audiences, help us better understand our own inventory, and help clarify impressions throughout the store. Geopath membership will give Grocery TV the credibility necessary for buyers to use our inventory with confidence.
What's the best place-based media campaign you've ever seen? What made it stand out to you?
In my opinion, the most effective place-based campaigns take advantage of the shopper's mindset and environment. One that ran on our network was from Land O'Lakes featuring their shredded cheese. Instead of just showing the product itself, the ad included images of mac and cheese, giving the shopper an idea of how it could be used. The copy was something like "cheese worth losing your place in line for," which spoke directly to where the shopper was in their journey. Even though people probably didn't leave the line, they likely paid more attention to the ad.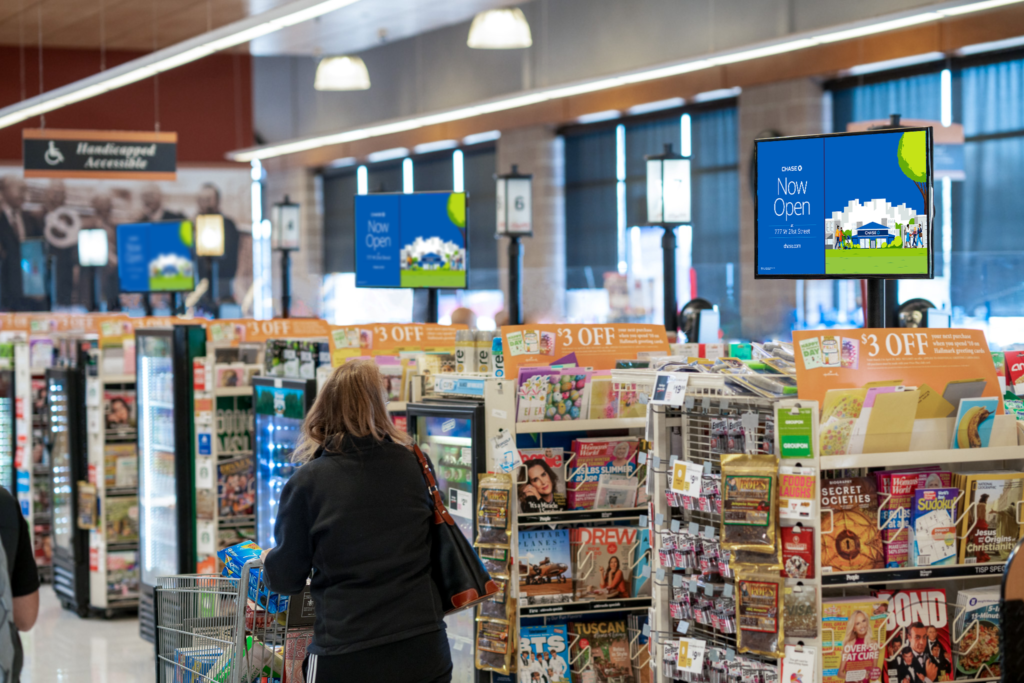 What makes for a highly effective place-based media campaign?
As I mentioned, highly effective place-based campaigns leverage contextual messaging and have clear and strong calls to action. An example of this was a recent campaign I saw from Degree Deodorant. The advertisement was placed in the checkout area of a grocery store while people waited in line to finish shopping. The Degree campaign revolved around fitness and challenged people in line to do ten calf raises while they waited. The ad challenged people to get a little more fitness in their lives by taking a moment like standing in line and turning it into an opportunity to move their bodies.
---