Geopath Appoints Executives From Morgan & Morgan, ODN and PJX Media to Board of Directors

Michael Lieberman also re-elected as Chairperson for two-year term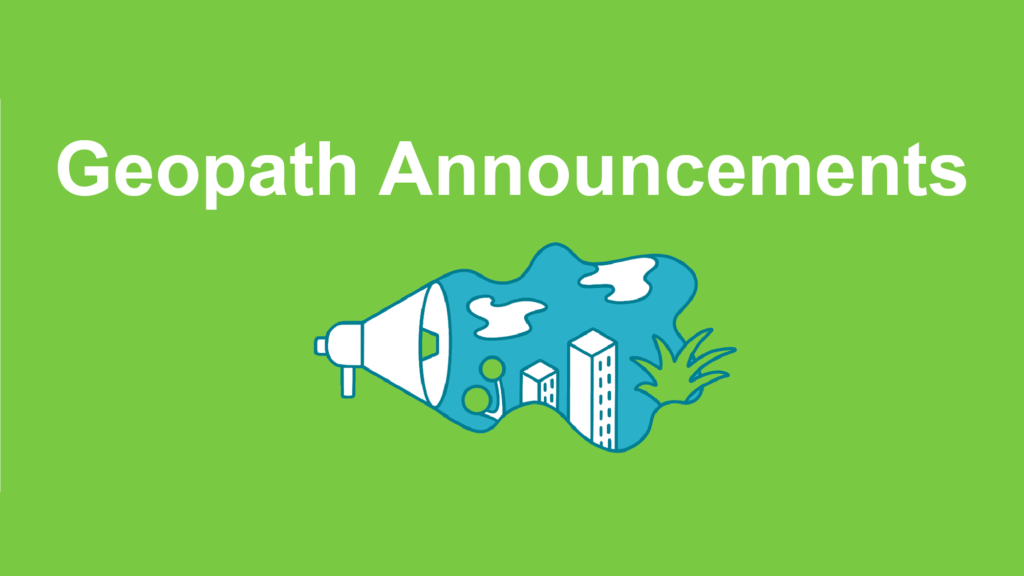 NEW YORK October 17, 2023 – Geopath, the not-for-profit organization that provides the industry-standard audience metrics for out-of-home (OOH) advertising, today announced the appointment of three new members to its Board of Directors.
Joining the Board for a three-year term are Tricia Barr, Media Director at Morgan & Morgan; Ali Broback, Chief Client Officer at ODN; and Rick Robinson, CEO at PJX Media.
"Today, the OOH industry is expanding the foundational data and insights needed to inform more precise targeting, planning and execution of campaigns – and as a result, position itself to command a larger share of ad dollars," said Dylan Mabin, President at Geopath. "I know that with the addition of Tricia, Ali and Rick to our Board, the work we're doing at Geopath to support this growth will be even more attainable."
Michael Lieberman, Executive Director, OOH at GroupM was also re-elected as Geopath's Chairperson for second a two-year term.

"I am honored to be re-elected as Chairperson of the Geopath Board of Directors," said Lieberman. "Over the last two years of my tenure, I've seen firsthand the efforts Geopath has made to advance the OOH industry by providing the foundational metrics needed for advertisers and agencies alike to transact confidently. I look forward to continuing to help Geopath and the industry at large reach our collective, and achievable, goals."
For a full list of the Geopath Board of Directors, visit: https://geopath.org/our-org/
About Geopath
Founded in 1933, Geopath is the industry standard that powers a smarter OOH marketplace through state-of-the-art audience location measurement, deep insights and innovative market research. The organization is headquartered in New York and governed by a tripartite board composed of advertisers, agencies and media companies spanning the entire United States. For more information, please visit http://www.geopath.org
---