On this day in history: July 14th

Friday Fast Fact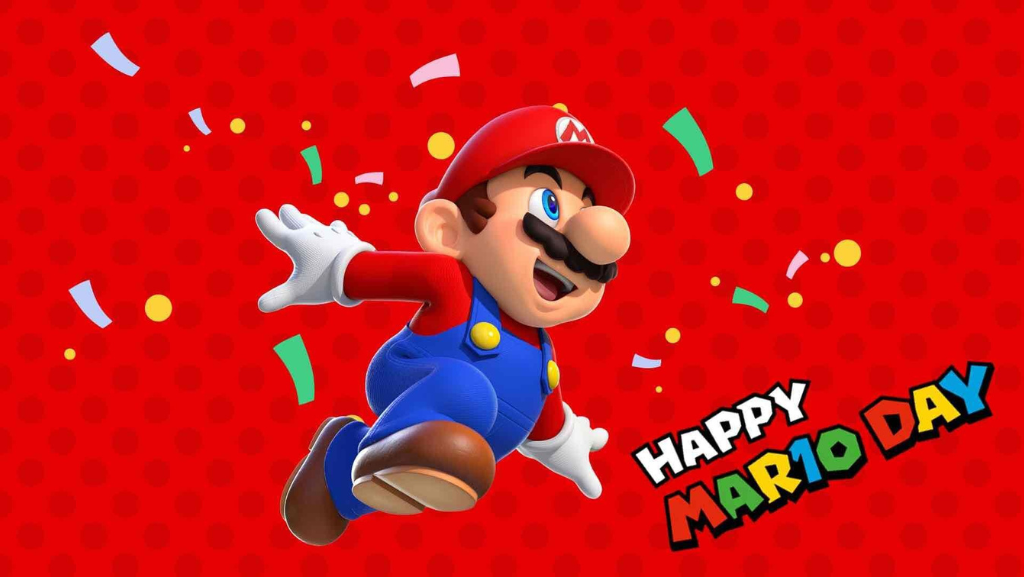 It's-a me, anniversary!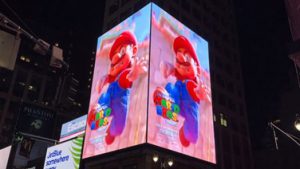 Today, July 14th, marks the 40th anniversary of the original Mario Bros. arcade game being released in Japan by publisher Nintendo. The Mario franchise has been a world-wide phenomenon for decades, this year taking form in a star-studded blockbuster that hit theaters back in April.
By the way, did you know that Mario and Luigi are fraternal twin brothers? I sure didn't! Mario himself first appeared as the protagonist in the Donkey Kong arcade game two years earlier in 1981. Then, in 1983, he appeared alongside his brother in their very own Mario Bros. game – the rest is videogame history!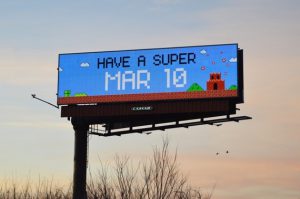 Throughout the decades, Mario has been featured in hundreds of games and properties, and along with those releases, there has been some fantastic and creative OOH used to promote them!
Most recently, there has been a massive campaign around The Super Mario Bros. Movie. Here is just one example, coming to us from OUTFRONT in New York City.
A few years back, Lamar of Oklahoma City celebrated "Mario Day" with a fun digital placement that picked up some viral attention as well!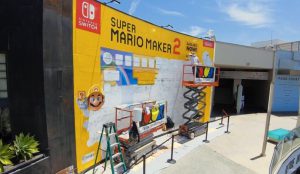 Back in 2019, Nintendo released Super Mario Maker 2, a game that allowed for custom level creation and sharing with the online community. To celebrate the release, Project Outdoor put together this amazing hand-painted display in Santa Monica.
The popularity of the Mario franchise (enough to earn such a major blockbuster) is indicative of the popularity and ubiquity of video games in modern life. In many ways, video games have never been more popular; according to eMarketer, 55.4% of the US population are digital gamers.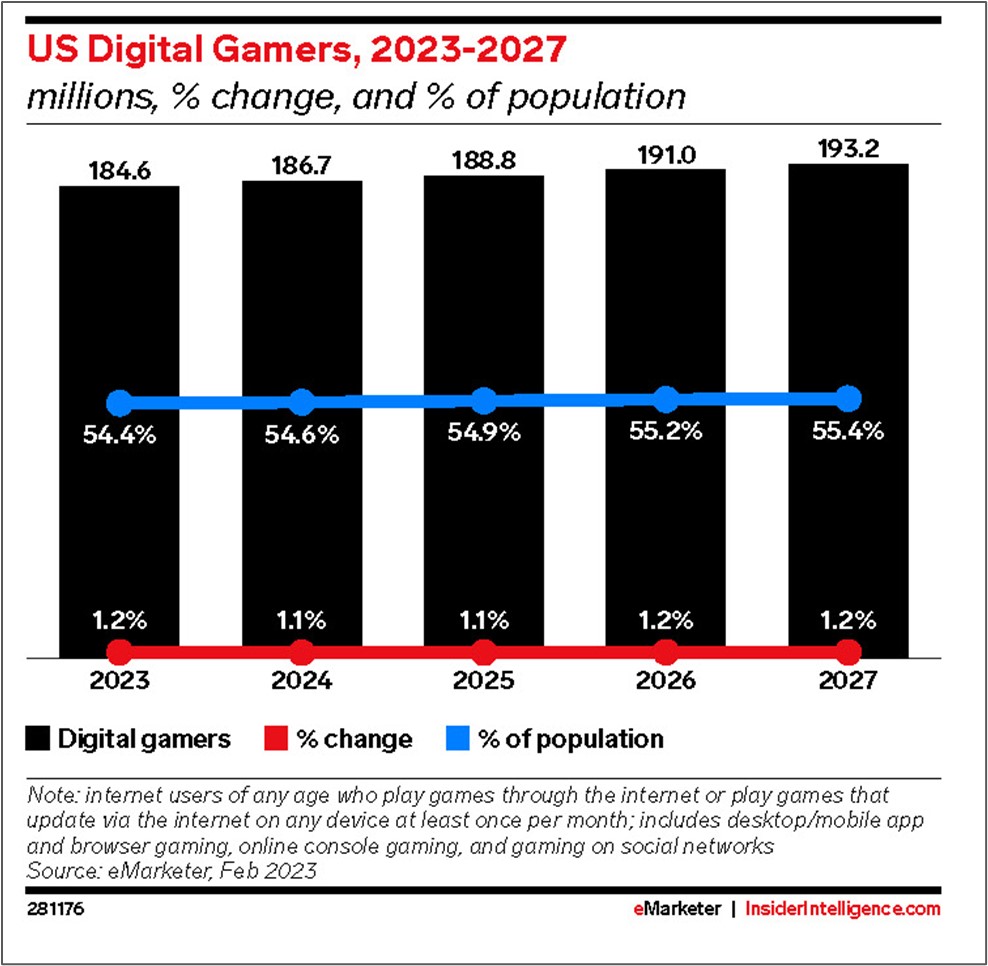 According to the same report, spending on video games has generally been growing in the last several years. During the pandemic, there was a notable jump in spend on videos games – in 2022, inflation and product supply chain issues caused a slump in that same growth.
With the growing popularity of video games in mainstream culture, and the vibrant, creative nature of the medium, the potential for OOH to truly reach gamers has never been greater!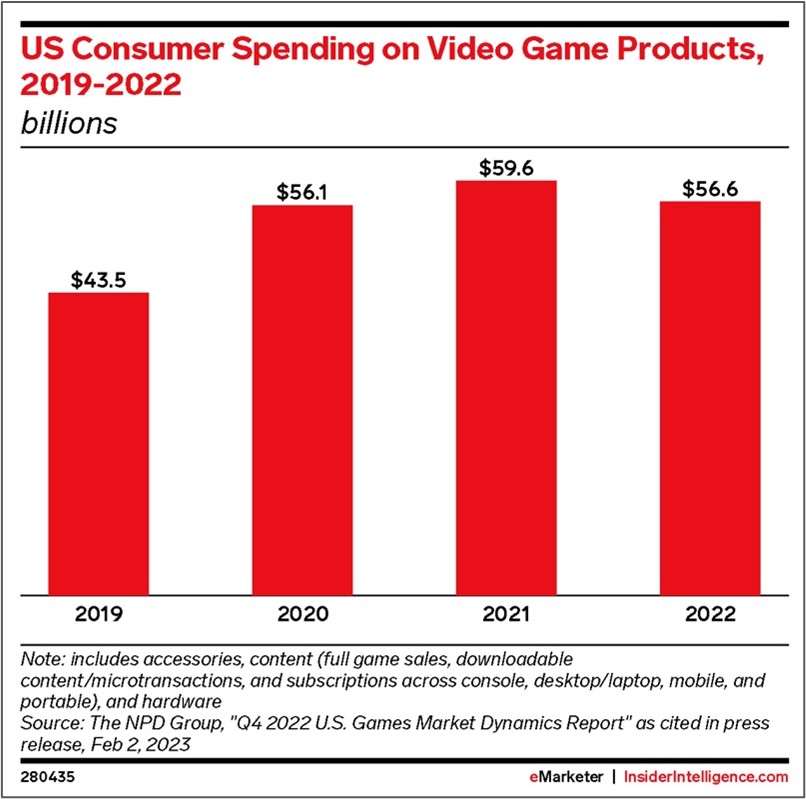 ---