Friday Fast Fact

Milwaukee Market Infographic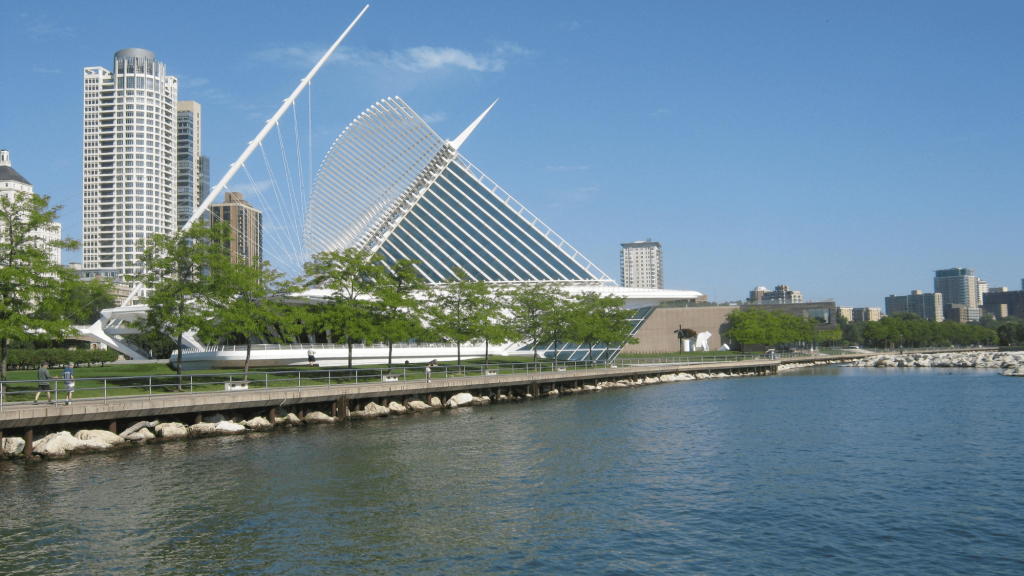 For today's Fast Fact, let's take a look at the largest city in Wisconsin (and the second-largest city on Lake Michigan) – Milwaukee!
Did you know that the near-universal QWERTY keyboard layout used today was created by Milwaukee inventor and politician Christopher Latham Sholes? Though there is some academic debate over the true origin of this key arrangement, it's likely that it was developed to accommodate telegraph operators who needed to transcribe Morse Code to written text. After an 1893 merger of the 5-largest typewriter manufacturers into the Union Typewriter Company, the fate of QWERTY (and the American keyboard) was sealed!
Several famous breweries and beer companies have called Milwaukee home over the years, lending the names "Brew City" and "Brewtown" to the city – their Major League Baseball team the Milwaukee Brewers get their name from this very tradition! Miller, Pabst, and Midwest-staple Schlitz have all called Milwaukee home over their history.
Let's take a look at the newest geekOUT market infographic for the Milwaukee DMA.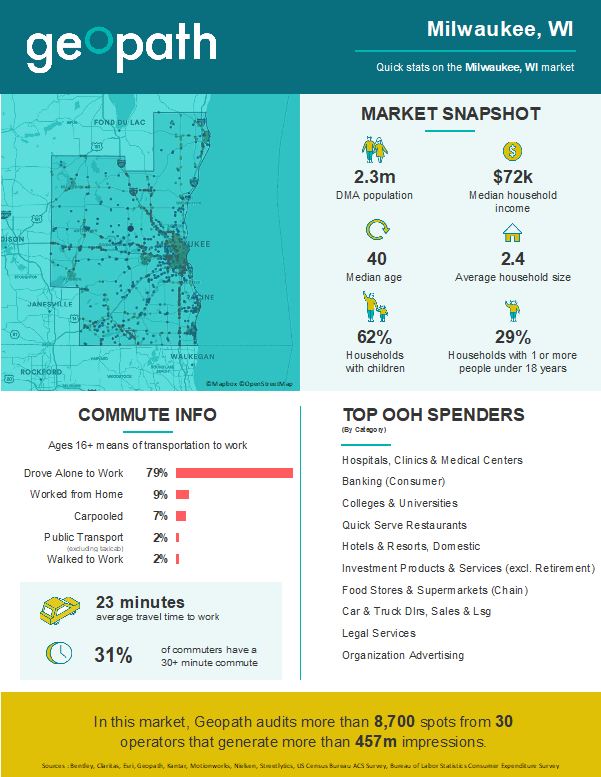 Based on the statistics in the above infographic, there is a large presence of family households in this market! Here, over 3 in 5 households have children, and nearly 30% of households have at least one person under 18. In this market, a vast majority of commuters drive themselves to work, with a relatively quick average drive time compared to many markets, at 23 minutes each way!
There is a very wide variety of industries utilizing OOH in this market, when looking at the top categories of OOH Spenders. Milwaukee has a fairly large network of hospitals and medical centers, taking the top spot when looking at OOH spend. Several areas of the financial sector are represented as well.
There are more infographics on the way! Don't see a market you are looking for? Reach out to us at geekOUT@geopath.org. Additional Market Spotlights will be added over the coming weeks.
---