Bringing the Industry Together: Creating a Common Foundation for OOH Planning

Technology has enabled the OOH industry to take its rightful place as a vital component of brands' overall media mix.
However, as a result of the growing scale, and variety, of OOH media types—such as retail video and audio media and digital screens on taxis—the OOH industry has become subject to the same fragmentation and information overload that other growing media channels experience. 
Still, increased complexity in OOH media doesn't need to mean that utilizing it needs to be difficult. 
Imagine a comprehensive map that catalogs and verifies the location of every OOH media inventory available across the country. It would be the trusted resource to visualize all available inventory and provide a consistent reference point for OOH media planning. This map would act as the single source for everything OOH and would solve these existing issues of fragmentation and information overload that hinder the medium's true potential.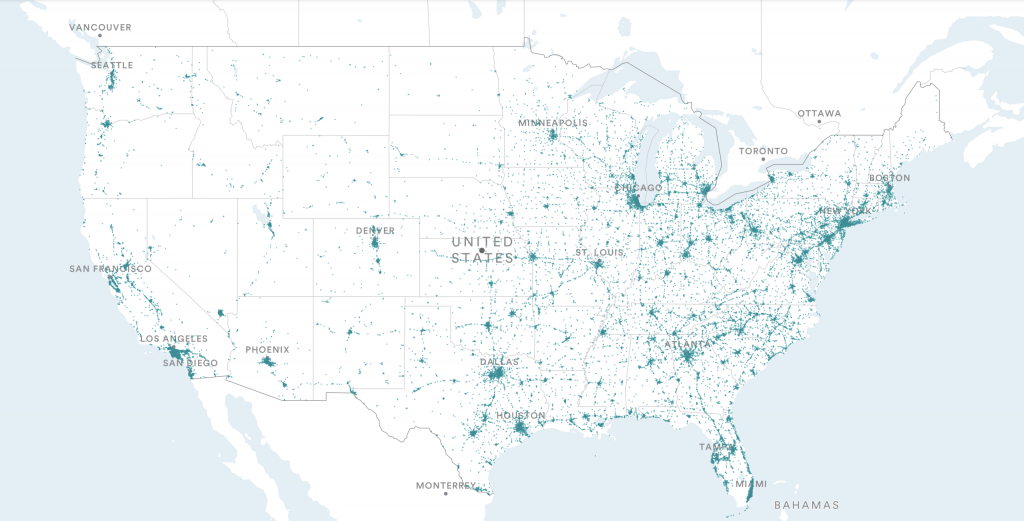 Geopath's strategic roadmap seeks to create a modern solution for these pain points by expanding upon the available information for audited media and becoming the common foundation for the industry by creating and maintaining the map of the OOH world. 
To achieve this, we will further focus and expand on our core foundational pillar of providing comprehensive cataloging and inventory auditing across all OOH media formats. 
First, we will extend the coverage of our audited inventory database (with over 1 millions media locations) to include all formats of roadside, street furniture, place-based, transit, and fleet media available—in addition to new and emerging forms of media such as audio OOH, which Geopath has recently started measuring. 
This will include ALL OOH home media, even if Geopath doesn't measure the audience of that media unit. This is a first step in solving the need for a universal ID for planning and programmatic systems. 
Not only will this database provide a central source for communication and innovation, but also empower organizations by being the foundation upon which they can overlay their own approach for advanced analysis rather than spending time and resources building their own catalog of OOH media assets.
What's great is that we are already seeing examples of this in the marketplace as organizations are beginning to build on Geopath's foundation to create directories of OOH inventory and programmatic platforms for the entire industry.
Second, expanding the available information for audited media units to include audited viewsheds, opportunity-to-see exposures, audience exposure dwell times, audience impressions, and additional inventory properties will facilitate data interoperability across OOH and the larger media ecosystem. 
These strategic initiatives ensure that Geopath provides a transparent, accurate, user-friendly, and trustworthy data foundation for OOH advertising—one that media owners and advertisers alike can look to as the source of truth necessary for our industry's expansion. As such, this foundation will allow us to adapt at any given moment to new needs as the media ecosystem continues to evolve.
By aligning around media standards and a unified inventory database that all OOH media companies and agencies can collaborate within, we can create a future that is more efficient and supportive to innovations. Together, we can enable OOH to maximize its value and reach its full potential for marketers.
---