Reflections on where the OOH Industry is headed in 2023

By Geopath President Dylan Mabin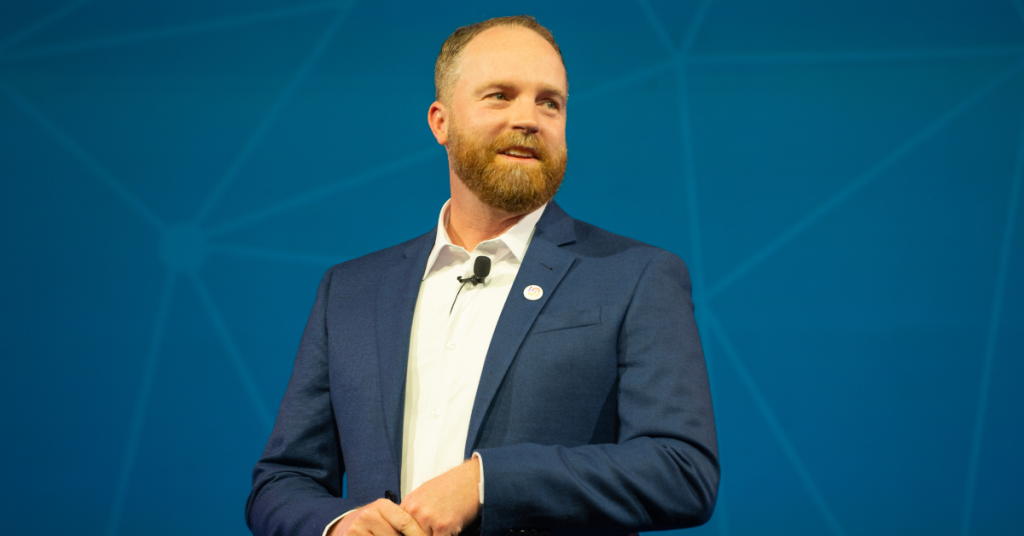 It's been a busy October for the OOH industry. Over the last two weeks, marketing leaders gathered at Advertising Week New York,  Programmatic I/O and Digital Signage Week — of which includes the DPAA Global Summit, AdTECH: OOH and more — to discuss the emerging opportunities in media that exist today. From innovations in technology to the overall momentum the advertising industry has experienced in the last year, I feel even more bullish about what 2023 will bring. 
Here are my major takeaways from the events.
1. A renewed focus on transparency
The DPAA discussed its recently launched impression measurement committee, whose goal is to bring more transparency to the industry. 
At Advertising Week, we learned that the definition of transparency is also expanding. In addition to transparent business practices, transparency will soon include media owners disclosing their carbon emissions and agencies demonstrating their willingness to be more environmentally friendly in their business practices, as well as the diversity of their businesses.
Like the DPAA, Geopath is also fully committed to increasing transparency in the OOH industry. Advertisers will continue to question all aspects of their campaign's delivery, from exact impression delivery by format to exact spend allocation. Geopath's strategic initiatives will ensure that we provide a transparent, accurate, trustworthy data foundation for OOH advertising — one that media owners and advertisers can look to as the source of truth necessary for the OOH's industry's continued growth.
2. Measurement is key
As Microsoft Chief Brand Officer Kathleen Hall noted in her DPAA speech, marketing has always had its complexities. In the past, the complexity lay in navigating all the various media choices available to advertisers. Now, it's about determining which technologies to use to optimize marketing programs and measure effectiveness.
In their company's talk, the CEO at PlaceExchange also highlighted the importance of demystifying the measurement process and creating a unified and standardized system. Programmatic buyers, they noted, often wonder about measurement methodology in OOH, like why impressions can seem so elevated at times, or why two similar locations might see such varied results. 
Fortunately, Geopath has been working diligently over the past year to address these exact points. By standardizing measurement and inventory transparency while fostering interoperability across OOH media data sets, Geopath is helping OOH buyers and sellers transact confidently by effectively targeting audiences using better metrics and behavioral insights. Providing consistent, precise, accurate, and scalable metrics will give OOH advertisers long-term confidence in our channel.
3. Gen Z is headed to the metaverse
Erika Wykes-Sneyd, Adidas' vice president of global marketing, gave a great talk about how she has brought the Adidas brand to Gen Z audiences by developing a stronger presence on Web3 platforms. As part of that push, Adidas launched an NFT collection with physical and digital products that were created in collaboration with the Bored Ape Yacht Club and PUNKS Comics — all accessible through a metaverse destination on their website.
By bringing their products to life in the metaverse, brands gain relevance to the next generation. As the younger generation turns more and more towards immersive experiences (both virtual and physical), let us not forget that the virtual world is exactly that, a virtual representation of the physical world in which OOH is integrated into the landscape. What better form of flattery than impersonation (virtualization). We should watch what is happening in the virtual spaces, engage where appropriate and also learn from the incredible scale and insights coming from those engagements.
4. OOH is helping to keep retail competitive 
According to Insider Intelligence, retail media ad spending is set to hit $51.4 billion in 2023, which is pacing at a 26% increase year over year and that enthusiasm was clearly present at the events. From Adomni and Pepsico's Fireside Chat at AdtechNY to the Retail Media panel at Advertising Week, speakers conveyed the importance of Point of Sale (POS) targeting in the retail space.
Brands targeting POS and utilizing retail media is a shining example of how DOOH is able to perform in ways that other mediums are not able to. With DOOH, advertisers have seen how they can increase brand recall, store visitation, brand opinion, and purchase consideration. They can also maximize their visibility at the point of purchase where consumers are most likely to make their decisions. Already retail is the second largest category investing in OOH, and we anticipate that the trend of retail investment into DOOH will continue to grow throughout the holiday season and into 2023.
I hope the past two weeks of discussion have left you as excited as I am for the future of OOH.
---