Holiday Creep —The HuluWeen Effect —Spooky McDonald's

Friday Fast Fact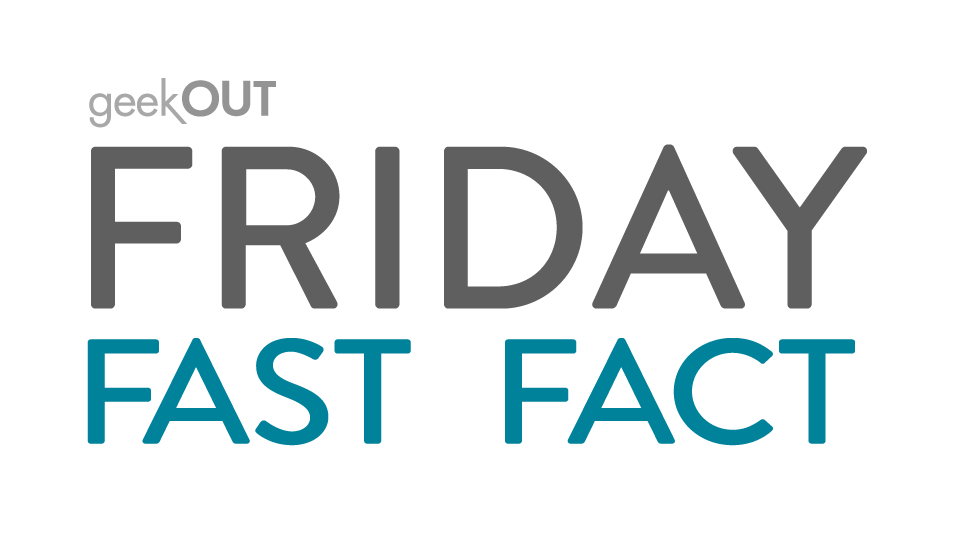 With Halloween (my personal favorite holiday!) right around the corner, you may already be noticing winter holiday decorations and sales popping up in stores and online. This is of course not a new phenomenon by any means. For many, Halloween represents the beginning of the holiday sales season. However, I'm sure we've all had the feeling that these sales and decorations seem to pop up earlier and earlier each year. In fact, there's actually a term for this!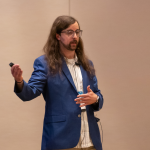 It's been called the "holiday sales creep", or simply the "holiday creep", and according to the New York Times' Wirecutter, 2022 may have the earliest "holiday creep" so far. In part, these sales happen earlier in the season to capture more total dollars spent. These promotions also provide an opportunity for retailers to begin their holiday sales while their supply chains are less overrun by the holiday rush. It's become commonplace for retailers to greatly increase their workforce and capacity to account for the holiday season.
But for now, with October here and Halloween in front of us, let's take a moment to appreciate some of the fun and inventive ways the OOH medium can be used to celebrate the holiday.
Check out this recent Spirit Halloween placement in Times Square by agency Groove Jones. Though in fact a 2D display, this creative uses forced perspective to achieve its effect!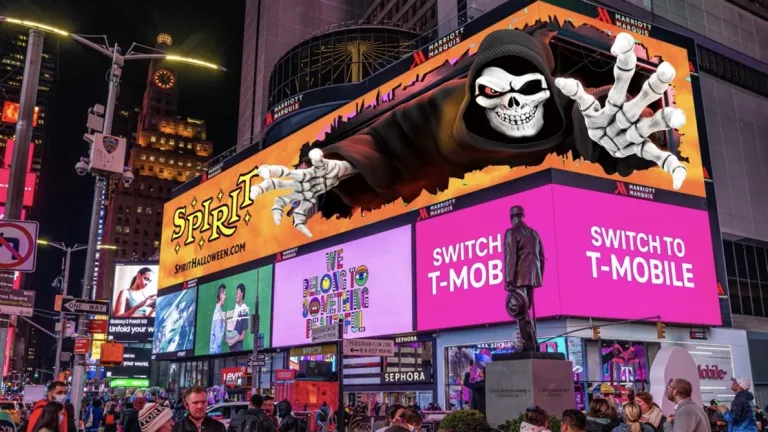 McDonald's, one of the top spenders in OOH, put out this excellent and simply creative a few years back. This minimalistic approach to OOH creative is something that McDonald's does regularly, and especially around Halloween.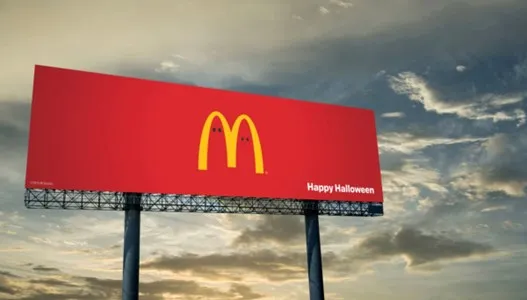 At times, Halloween's playful nature itself can inspire unique ways to use OOH in an experiential way. Take for example this Burger King installation from a few years back. Not to be outdone by their chief competitor, a BK in Queens dressed up the entire store, and its signage, as a "spooky McDonald's". The campaign created local buzz, and was successful in generating online viral attention as well.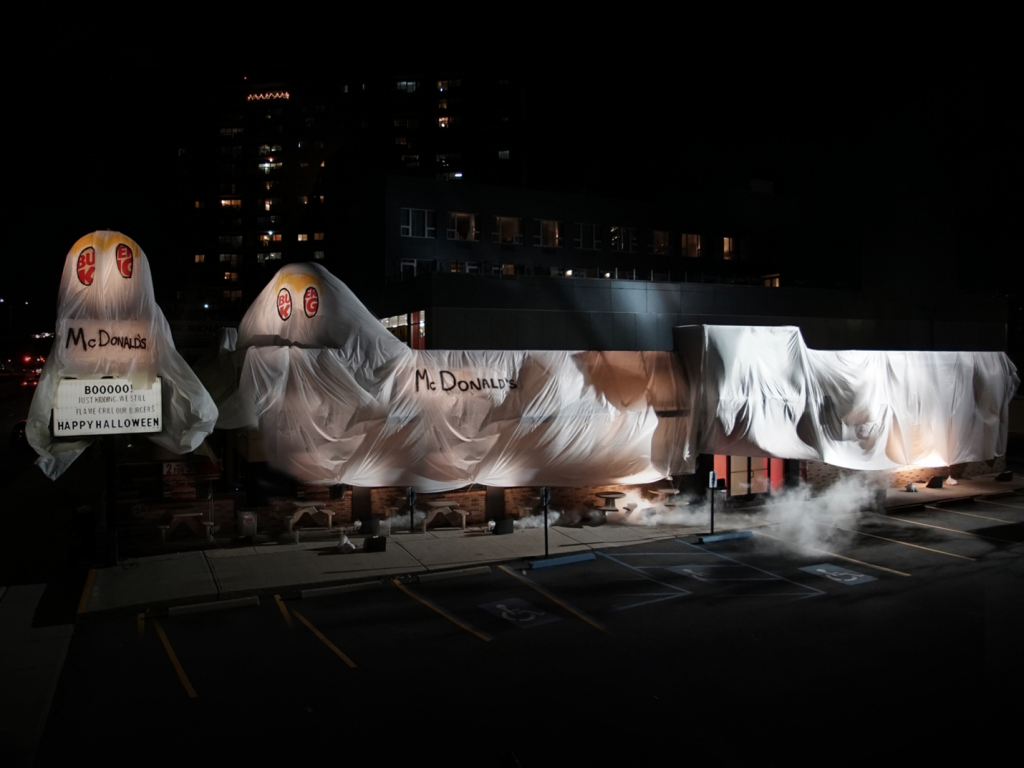 In October of 2020, while many in the US were looking for ways to enjoy activities safely, Hulu, another large OOH spender, put together a large, experiential drive-in event promoting their "Huluween" catalog of movies and shows. This massive 4-day installation and event boasted a "haunted forest" in addition to the drive-in movie viewings, and served as both an excellent campaign from Hulu and a fun way for people to enjoy the fun scares of Halloween safely in a truly scary time.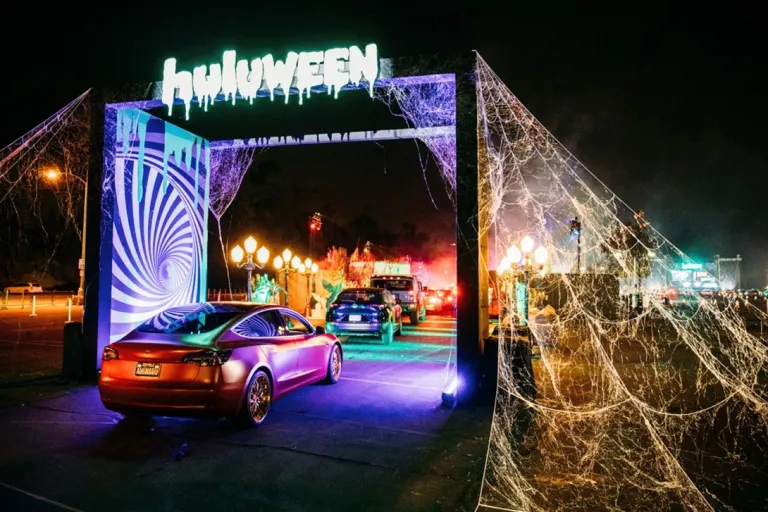 ---