Geopath Fall Roadmap | 2023 Annual Forecast, Transit, R/F Updates

During last week's fireside chat between Geopath Chairperson and Kinetic CEO Michael Lieberman and Geopath President Dylan Mabin, the two had a candid discussion around the new strategic vision and the future of the organization. The full conversion is available here in case you missed it.
While the future vision of Geopath is of critical importance to help support industry innovation in the long-term, there are several initiatives that the industry is eagerly awaiting in the short-term, which we are set to release in the coming months. Among these are the release of the 2023 annual forecast, and transit station and scheduled fleet media, as well as the implementation of our improved reach/frequency approach.
As Dylan acknowledged during the webinar, Geopath has been laser-focused over the past several months on the development and validation of the data, and approach for these initiatives. Throughout the process, we have worked in close partnership with our Insights Committee to ensure that these efforts meet the needs of the industry, and we are excited to announce that all these projects are nearing conclusion.
Rather than releasing these updates individually as we've done in the past – which could cause multiple disruptions to the buying and selling process – we have decided to roll all the updates into a single release in mid-Q4 2022. That said, we are committed to providing a 4-week preview period before these data become the official transactional dataset for Geopath members. This will ensure all members can review the metrics, ask questions, and allow enough time to implement the data into any proprietary and/or third-party systems.
We will be providing periodic updates as we get closer to the launch and will announce a specific date when available. In the meantime, we will also be releasing a series of education and training resources to prepare our members on what has changed, why it matters, and what to expect.
Please reach out to us via geekOUT@geopath.org with any questions. We are truly excited about the future of Geopath and the opportunity for the industry. By focusing on these immediate needs in the short-term, we are setting the necessary foundation for the larger, long-term strategy.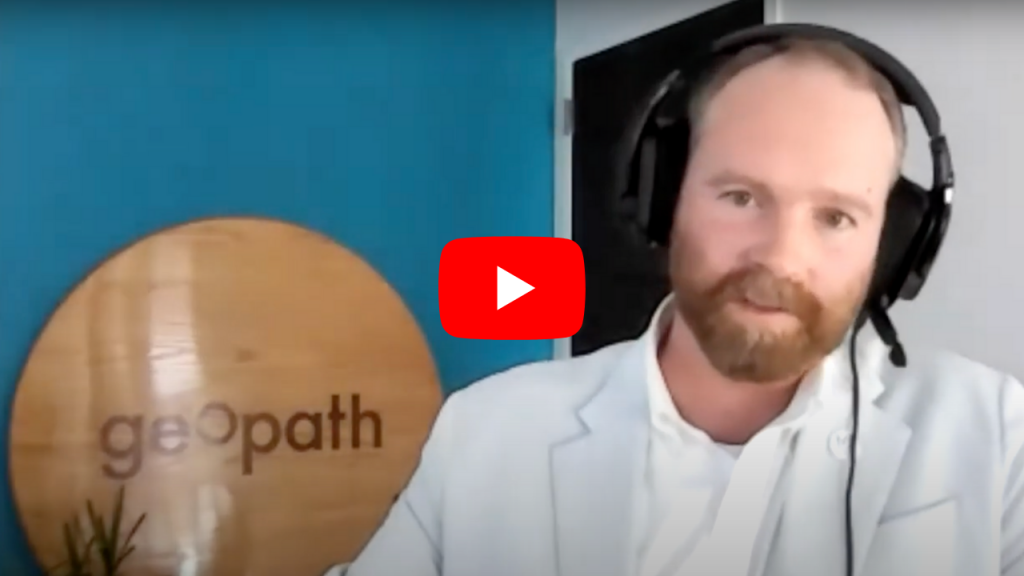 ---