The "Banana Belt" | Top 10 OOH Advertisers

Friday Fast Fact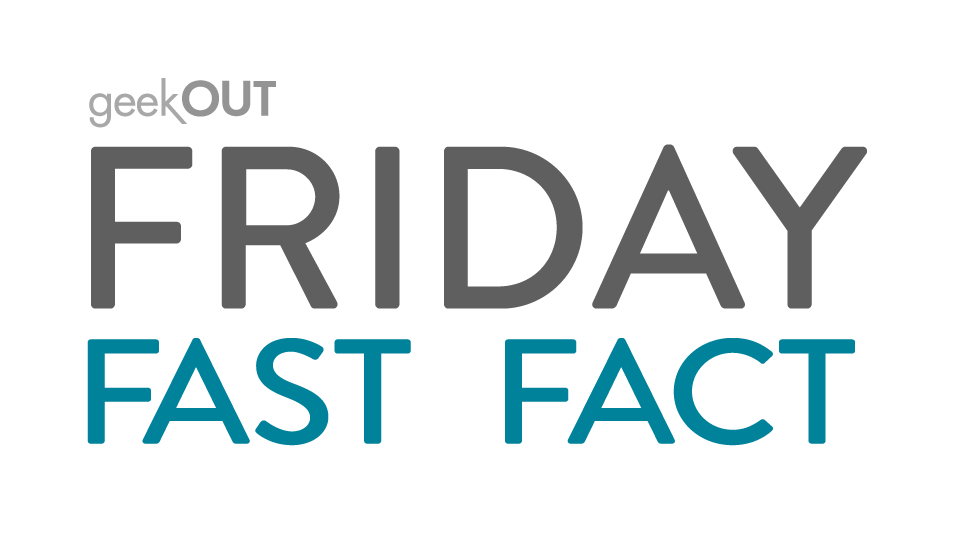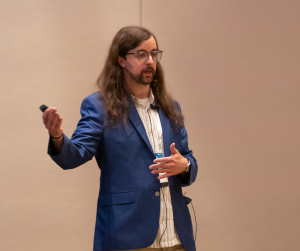 Today, August 26th, marks the start of the 150th (sesquicentennial) Colorado State Fair! This year's fair runs from August 26th to September 5th, and is being held at the fairgrounds in Pueblo.
Dating all the way back to 1872, the fair was initially held without funding from the local community or state as a whole. In 1886, 14 years later, the fair was officially incorporated, and 50 acres of fairgrounds were purchased. The land itself cost $3,000, with about $5,000 additional dollars going to renovations and improvements – this is about $250,000 total in today's dollar.
Pueblo, CO is part of the Colorado Springs DMA, and sits in an area of Colorado referred to as the "Banana Belt" – a portion of land that is significantly warmer on average than the surrounding areas. In fact, Pueblo generally gets less snowfall than the other major Colorado cities!
Let's look at the DMA's top OOH spenders for Q2 of this year. Some of these brands may even be advertising during the fair! This data is sourced from Kantar, and is available through the geekOUT Library.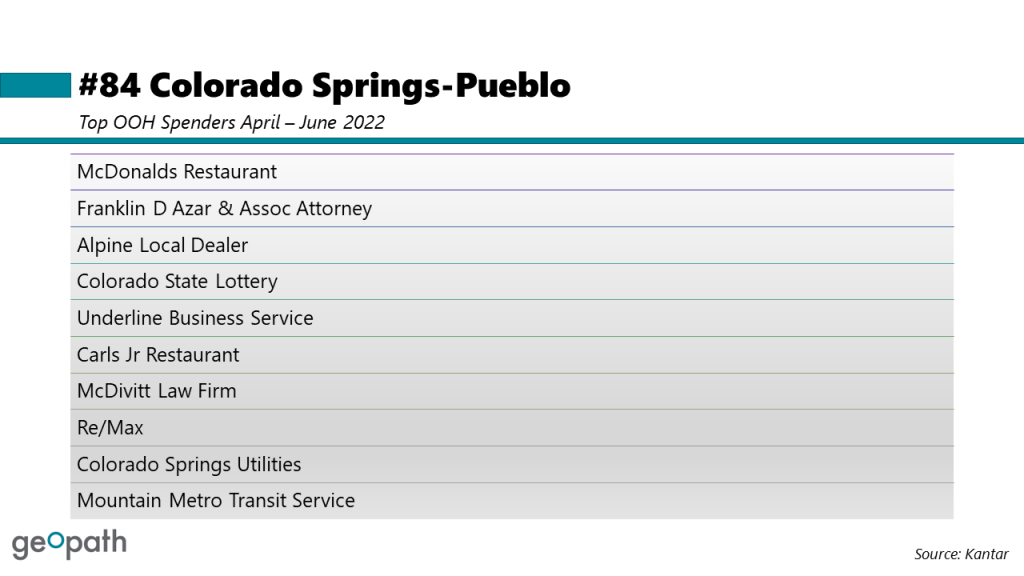 Interestingly, many of the top OOH spenders in this market are local/regional advertisers. Top national advertiser McDonald's takes the highest spot here, and national brands like Carl's Jr. and Re/Max also make an appearance. However, a majority of the top advertisers in this market seem to be businesses from the local area.
If you happen to be in the Pueblo area during the next two weeks, consider visiting the Colorado State Fair – there won't be another sesquicentennial celebration!
The full Q2 2022 OOH spending report is available now in the geekOUT Library for Geopath Members. If you'd like to learn more about membership, please reach out to us at geekOUT@geopath.org!
---