Updates to Inventory Release Schedule and Consumer Profiles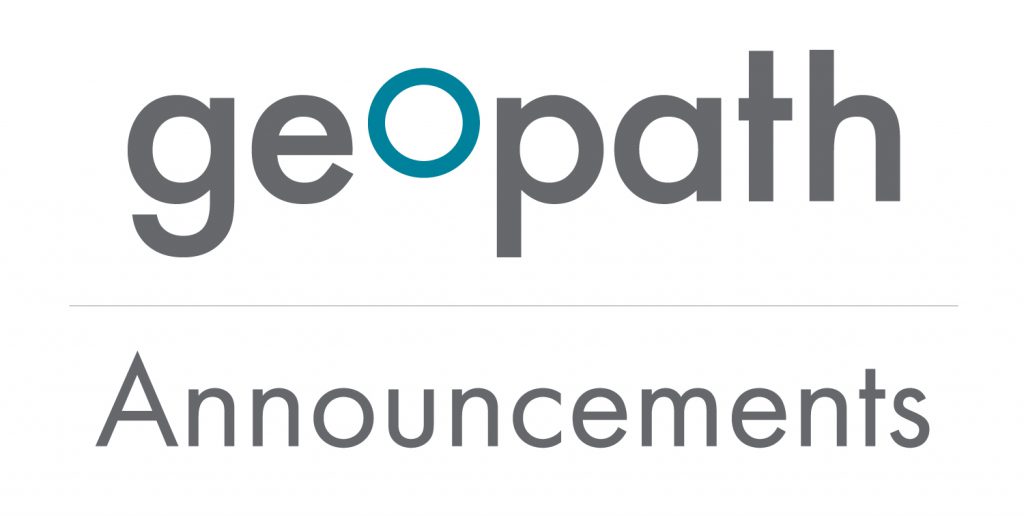 As Geopath begins the rollout of its new strategic vision developed in partnership with PwC and leaders from across the industry, we will be providing periodic updates on what to expect over the coming months.
Below are two important updates that Geopath will implement next week. These changes will provide us with the additional flexibility and resources to focus on the ongoing strategic visioning work that includes the release of Transit and Scheduled Fleet Measures, the 2023 Annual Forecast, and the validation of our reach and frequency methodology.
Updated Monthly Inventory Release Schedule 
Beginning in July, Geopath will move from bi-weekly inventory releases to monthly inventory releases. Newly added or re-audited inventory updates will be released on the following schedule through the end of the year:
Monday, July 25, 2022
Monday, August 29, 2022
Monday, September 26, 2022
Monday, October 31, 2022
Monday, November 21, 2022
Monday, December 19, 2022
Updates to Consumer Profiles
In keeping with the strategic vision, Geopath will shift focus toward core audiences within the Insights Data. As part of this transition, by the end of June, Geopath will no longer support/update Consumer Profile audiences within the data set, while demographic and PRIZM® Premier audiences will remain and continue to be updated.
Contact Us!
We hope everyone is enjoying the official start of summer! We will continue to update our members as we implement our strategic vision. In the meantime, please reach out to us at geekOUT@geopath.org with any questions.
---