2022 GO Geopath Training Sessions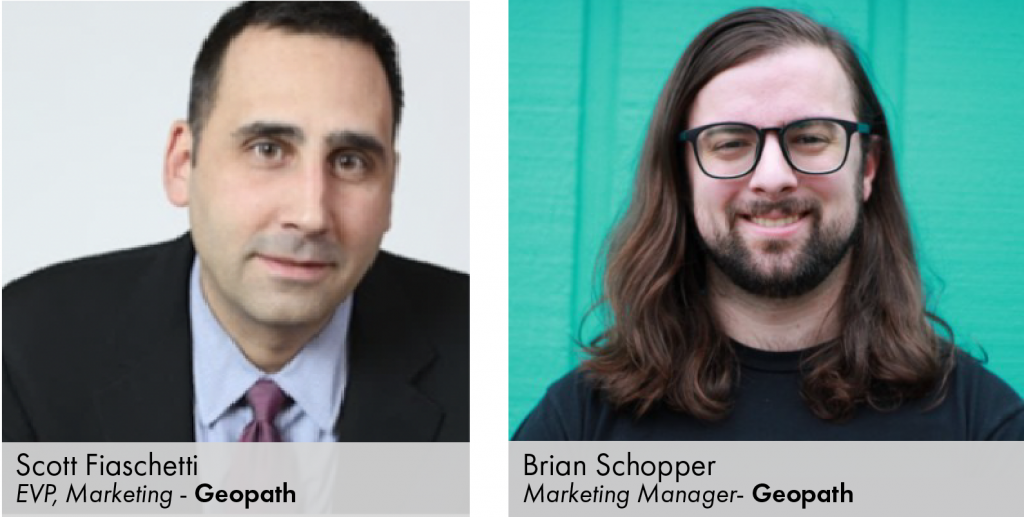 The Foundations of Media Measurement
Monday, May 16th, 2:00PM – 4:00 PM, Calusa 3 & 4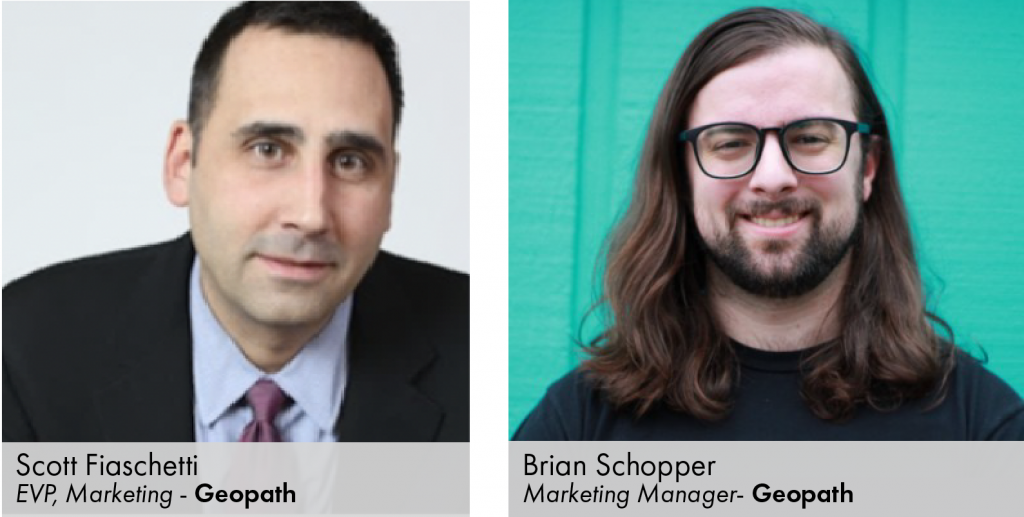 Join Scott Fiaschetti and Brian Schopper from Geopath as they give an in-depth review of the foundations of media measurement, and Geopath's approach to measurement. In this session, they will provide attendees with a deeper understanding of the key components of media math (such as reach, frequency, and TRPs), give an overview of Geopath's methodology, and illustrate how these data are referenced in the Insights Suite. This is a great session for all members, whether they are brand new to the OOH industry or have been in the industry for years and just want a refresher.
This is typically one of most attended sessions and one you won't want to miss.
PRESENTERS
Scott Fiaschetti, EVP, Marketing, Geopath
Brian Schopper, Marketing Manager, Geopath
The Art and Science of Selling with Geopath Data
Wednesday, May 18th, 1:00PM – 3:00 PM, Calusa 3 & 4

Join experts from both the buy and sell-side of the OOH industry as they discuss some of their best practices for blending market knowledge and Geopath data to determine the best media for meeting clients' needs. The panel will highlight ways to leverage audience data beyond basic demographics, show how everyone can maximize the hidden strengths of OOH media using Geopath data, and suggest ways to leverage metrics beyond total impressions to select the best media best for your clients' goals.
PRESENTERS
Bobby Gorczakowski, Research Manager, OUTFRONT
Glynnis Reilly, VP, Out of Home, Horizon Media
Lee Houghton, Senior OOH/DOOH Strategist, YESCO
Scott Fiaschetti, EVP, Marketing, Geopath
---