Join the OOH UNITED Lounge at 2022 GO

A note from the OOH UNITED Co-Chairs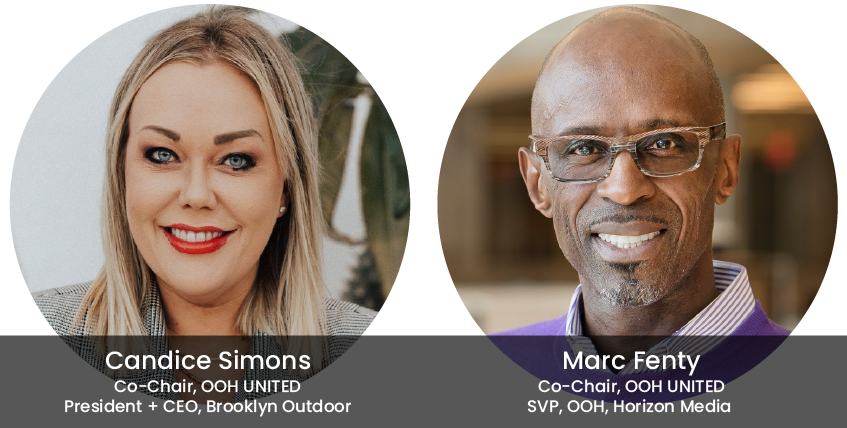 The organizations and leaders within our industry want to expand upon and improve DEI initiatives, but frequently don't know where to begin. Together, we are working closely with Dee C. Marshall of Diverse & Engaged to program an unforgettable lounge experience. At the inaugural OOH UNITED Lounge at this year's GO OOH Media Conference and Expo, guests are invited to the space to see through a new lens and a different frame of reference. We encourage everyone to consider the lounge as a safe space for all individuals to connect, collaborate, and create change by taking the OOH UNITED pledge.

The OOH UNITED experience will transcend the lounge to the workshops and main stage at the conference. It will not only be inspiring, but will offer actionable advice and takeaways to build more diverse organizations and push us forward as an equitable industry.

The following topics will be covered:
The demands for more diversity and inclusion in advertising
The accountability in diversity & inclusion initiatives that is driving change
The mutual commitment to diversity & inclusion from clients
The "Great Resignation" and workforce diversity inside OOH
The stakeholder population and consumer reach outside of OOH
AND how to become a better ally
We can't wait to see you in just a few short weeks!
Candice + Marc
---
Thank you to all of our OOH UNITED Lounge Sponsors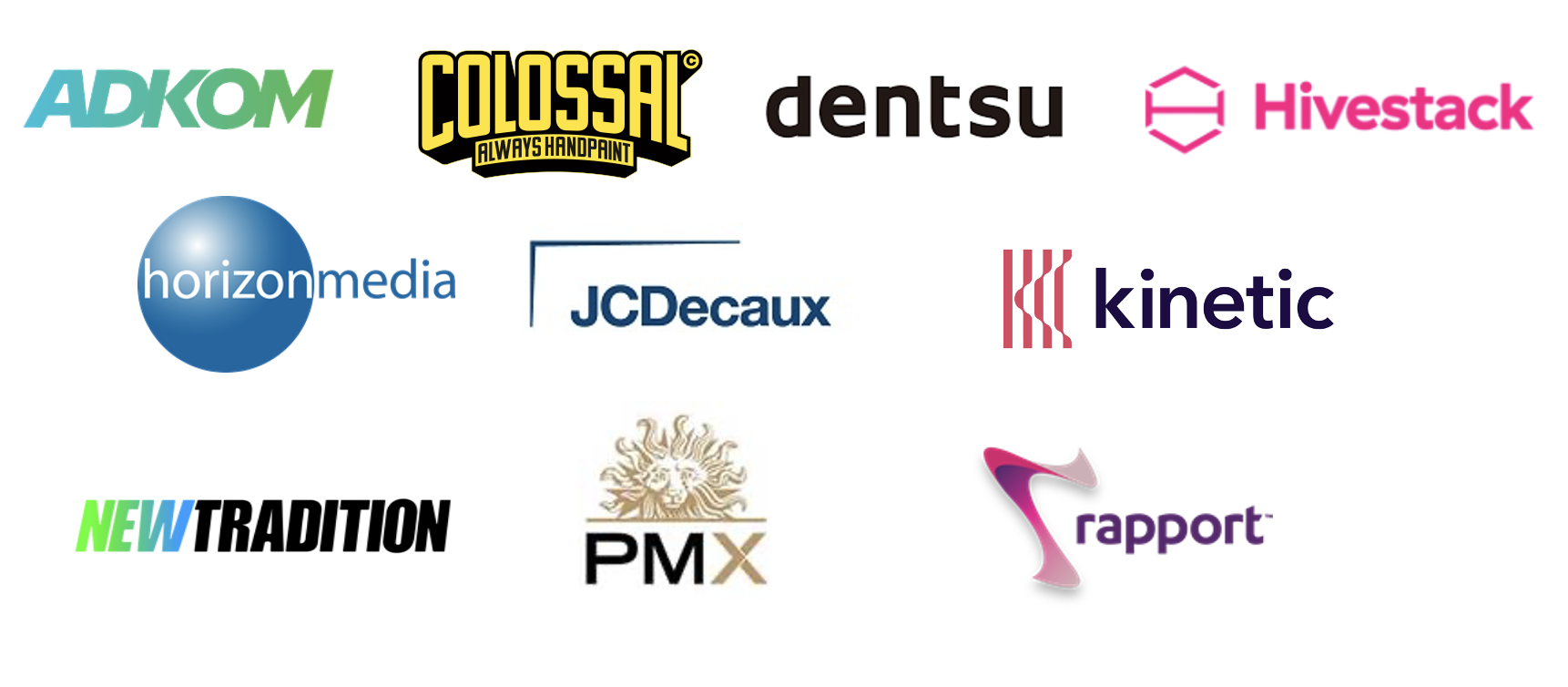 We can't truly connect, collaborate, or create as an industry until everyone is included. You can show your support for the continued expansion of DE&I efforts in the out of home industry by sponsoring the OOH UNITED Lounge. Multiple sponsorship opportunities are now available, but act soon, as these are filling quickly!
Reach out to Larry Hennessy for more information on sponsoring the OOH UNITED Lounge and other remaining 2022 GO sponsorship opportunities.
---

About OOH UNITED
Out-of-home (OOH) UNITED is an industry alliance between Geopath, Out of Home Advertising Association of America (OAAA), and the Digital Signage Federation (DSF) committed to advancing a culture built on diversity, equity, and inclusion (DEI). The letters within the word UNITED are the pillars that will fuel an equitable OOH community. The changemakers of OOH UNITED are committed to the shared responsibility of creating a culture that celebrates the strength that comes from differing perspectives.
OOH UNITED fosters a culture that advocates for diverse talent and accelerates growth through strategic initiatives free from individual bias, competition, and organizational objectives.
Pillars for Success:
U – Understand how different perspectives contribute to a growth-sustaining OOH industry.
N – Nurture changemakers and future leaders within the OOH industry to enhance professional development.
I – Involve all individuals in OOH to encourage personal commitments towards change.
T – Transform the industry through the implementation of strategic DEI initiatives.
E – Engage everyone through open communications that ensure the ongoing exchange of ideas and collaboration.
D – Develop talent through ongoing training, recruitment, and education.
As a committee of veteran industry leaders, we are standing united to advance the out of home industry's commitment to diversity. What we have set out to accomplish under the banner of OOH UNITED is not only an important undertaking, but also a vital one. The formation of OOH UNITED is where we start as an industry to move the needle on diversity. Find out more about OOH UNITED by clicking here, or email us at Getinvolved@oohunited.org.
---