Geopath Announces Promotions and New Hires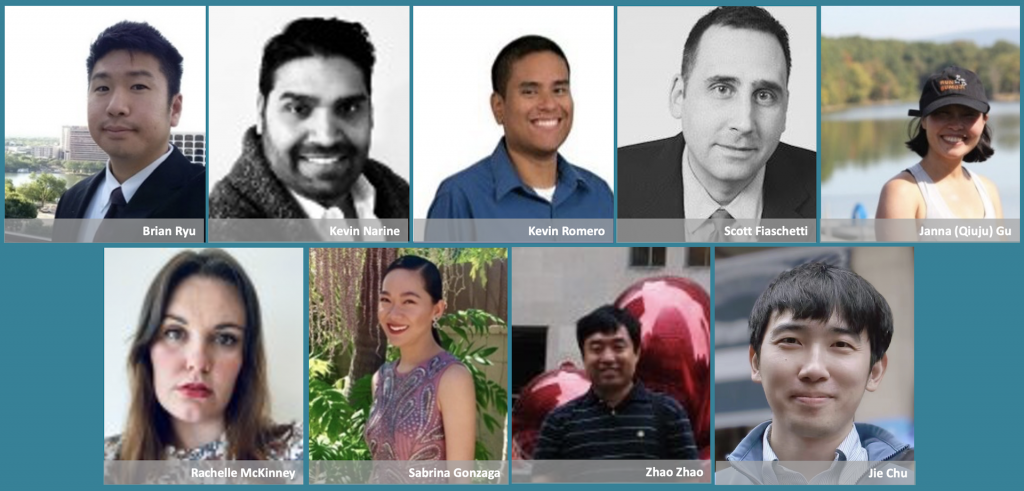 New York, NY (February 18, 2022) – Geopath, a not-for-profit organization that provides the industry-standard audience metrics for Out of Home (OOH) advertising, today announced it has promoted five employees and added four staff across various functions.
Newly promoted within the Geopath organization are:
Brian Ryu, Senior Manager, Transit & Fleet. Ryu was previously Transit Manager and joined Geopath 14 years ago.
Kevin Narine, VP, Operations. Narine has been at Geopath for 13 years and was formerly IT Manager.
Kevin Romero, VP, Media Operations. Romero, formerly Operations Manager, has been with Geopath for ten years.
Scott Fiaschetti, EVP, Marketing. Fiaschetti was previously SVP, Marketing and Operations and has been at Geopath for five years.
Janna (Qiuju) Gu, SVP, Data & Technology. Gu, who joined Geopath four years ago, was formerly Lead Enterprise Architect.
Geopath's recent hires include:
Rachelle McKinney, Office Manager. Prior to Geopath, McKinney was Site Manager at Global Atlantic Financial Group.
Sabrina Gonzaga, Media Analyst. Gonzaga was previously an Inventory Specialist at Solomon Page.
Zhao Zhao, PhD., Senior Data Engineer. Previously, Zhao was a Data Engineer at SpringBoard.
Jie Chu, Data Engineer Intern. Chu is currently completing a PhD program in Computer Science at CUNY.

"I am delighted to share the well-deserved promotions of Brian, Kevin [Narine], Kevin [Romero], Scott and Qiuju. These five have been an integral part of Geopath's growth and successes over their tenures and I look forward to see how they continue to make a positive impact in their new roles," said Dylan Mabin, EVP of Operations, and Acting President of Geopath. "I am also very excited to welcome Rachelle, Sabrina, Zhao and Jie to our organization, and to work with and learn from them as we enter what is surely to be a busy and exciting year for Geopath and the OOH industry at-large."
About Geopath
Founded in 1933, Geopath is the industry standard that powers a smarter OOH marketplace through state-of-the-art audience location measurement, deep insights and innovative market research. The organization is headquartered in New York and governed by a tripartite board composed of advertisers,
---