Geopath Market Spotlight | Los Angeles DMA

GeekOUT Fast Fact Friday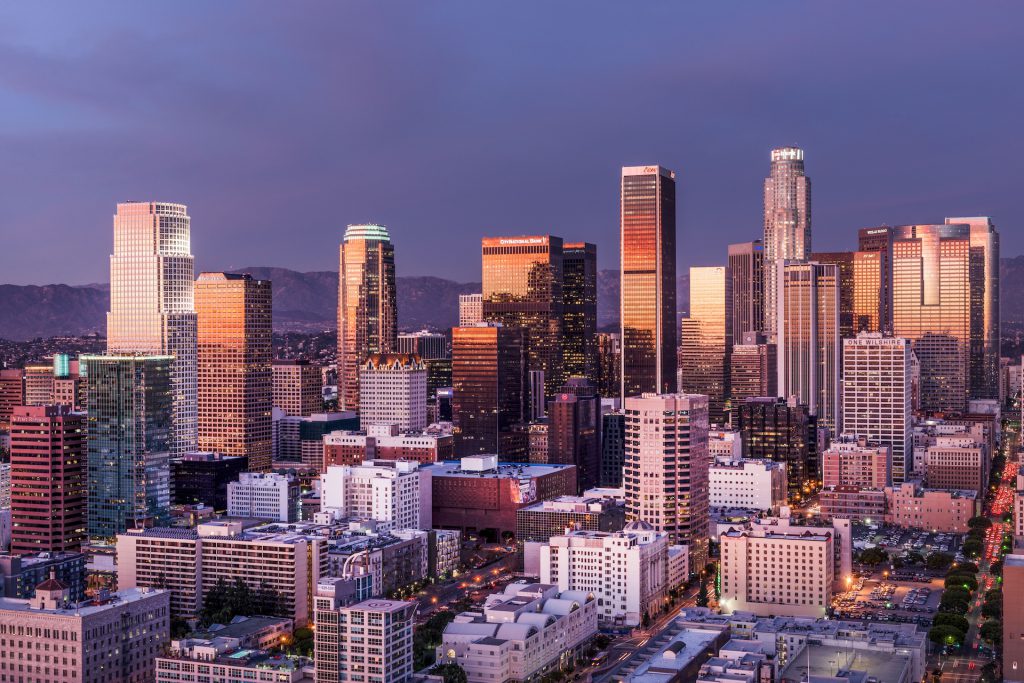 Super Bowl LVI is fast approaching, and with the AFC and NFC champions decided, we now know that it will be the Cincinnati Bengals and the LA Rams facing off for the title!
Last week, we highlighted the Cincinnati market, home to the Cincinnati Bengals, who are currently one of 12 NFL teams to have never won a Superbowl championship.
This week, let's take a look at the Los Angeles DMA – home to many industries, rich history, and of course, the LA Rams!
According to Geopath Insights, there are more than 44,000 spots measured by Geopath within the Los Angeles market, which generate over 5.2 billion impressions each week! Additionally, this market, the 2nd largest in the country, has a population of 18.5 million, with almost 1/2 of all commuting trips within the DMA taking 30 minutes or more.
For more insights on the Los Angeles DMA, please see our 2021 DMA infographic below.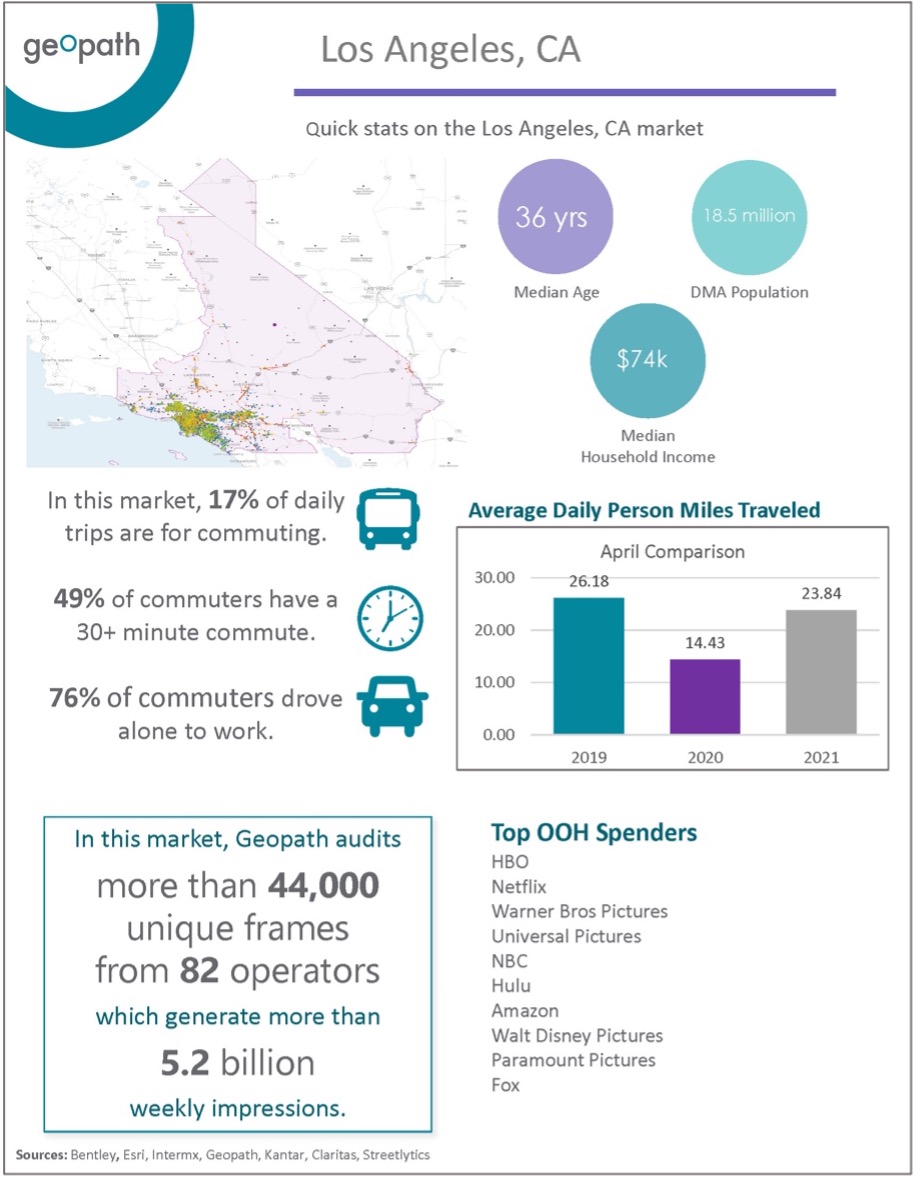 Next, let's look at who is spending in OOH within the DMA for January – June of 2021.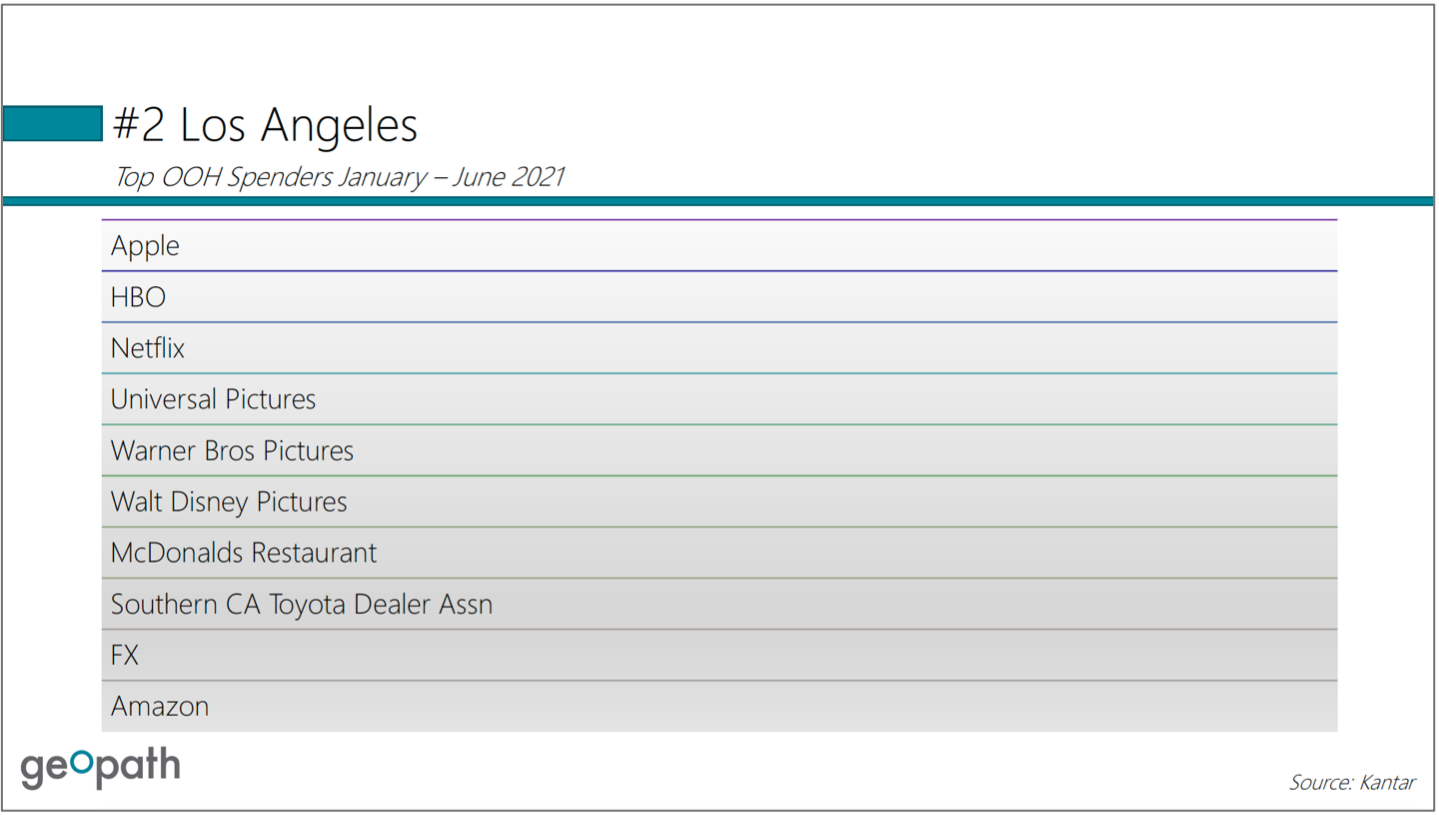 Not surprisingly, there are several entertainment giants that rank in the top OOH spenders in this market! In fact, 6 of 10 in this list fall into the TV and Movie production category. Multiple large studios and production houses appear in this list as well. Tech giants Apple and Amazon also appear in this list, both of whom also have entertainment divisions within their companies.
Geopath has compiled OOH advertising spend data for Q1 and Q2 of 2021 (January-June) sourced from Kantar for the DMA, as well infographics for this and all 200+ DMAs across the country. Both the OOH spending reports, and DMA Infographics can be accessed by Geopath members in our geekOUT Library. If you are not currently a Geopath member, please reach out to us on geekout@geopath.org to find out how you can access this information.
Be on the lookout for the Q3 OOH spending report soon!
---