Updated Forecast Release Schedule

An announcement regarding the 2022 forecast.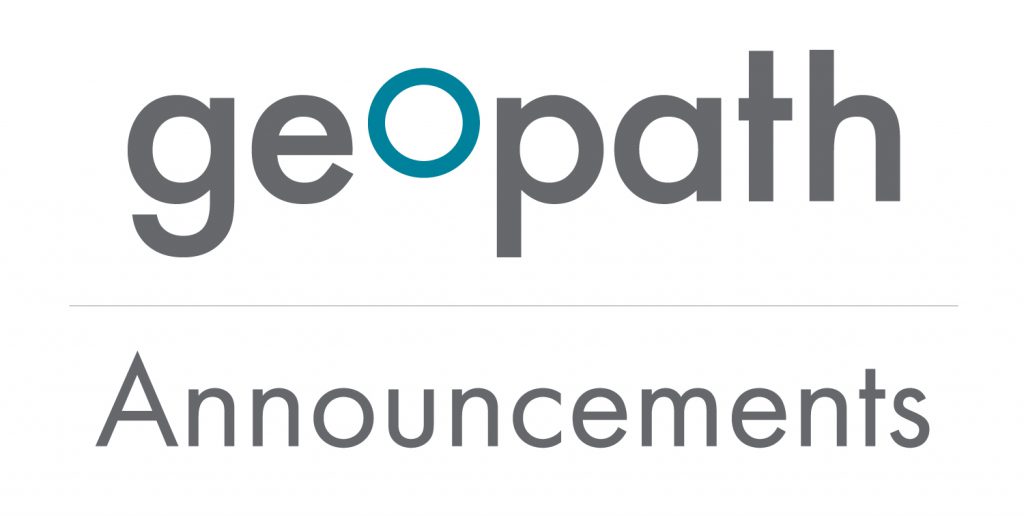 As noted in the recent announcement about the relaunch of the Impression Variation Dashboard, the 2021 Midyear Forecast has been trending very well versus the weekly observed data we are collecting with 95% of markets within ±10% of the current forecast for the past 5 months.
Given the strong performance of the midyear forecast, Geopath will postpone releasing an updated forecast until later into 2022 at which point we plan to release seasonal forecasts. In the interim, our members should continue to use the current forecast for all planning, buying, and selling.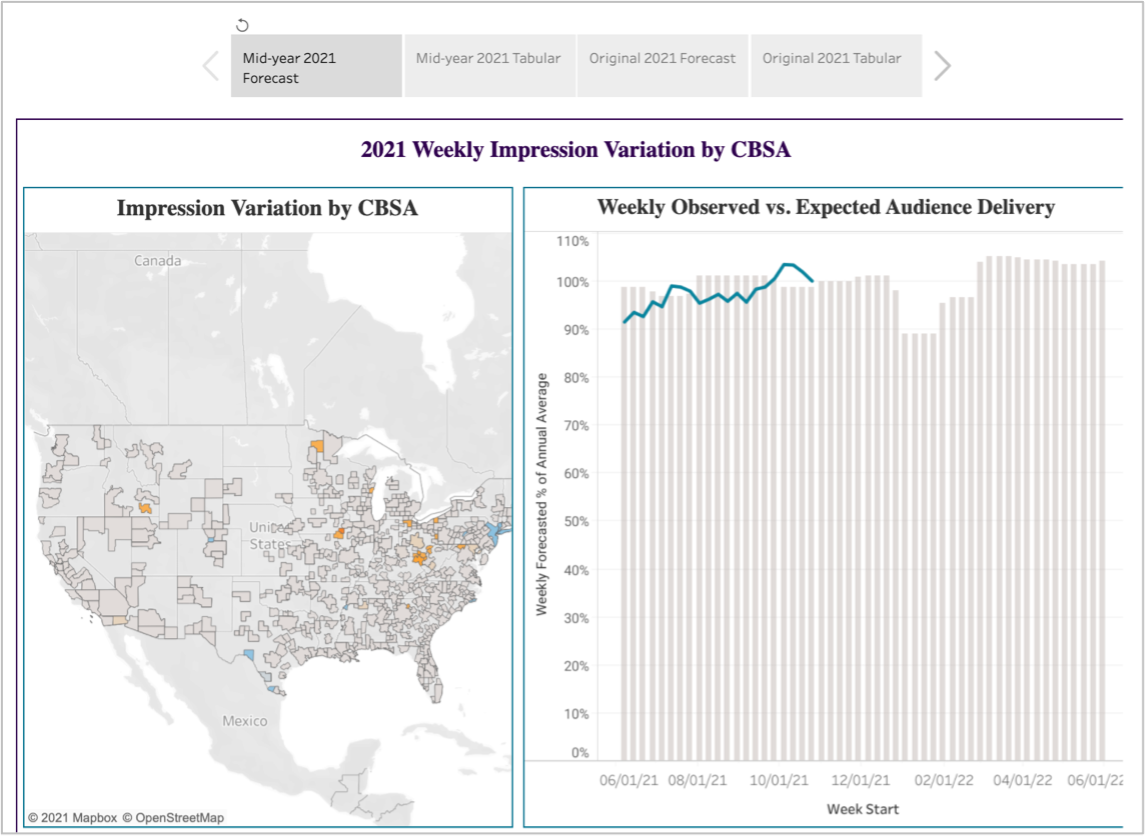 In the following weeks and months, Geopath will continue to work with its committees to finalize and launch measurement for transit media (transit station, scheduled and dynamic fleet), and further refine our reach and frequency methods.
Additionally, it will allow the organization time to finish the development and validation process for moving to a seasonal release schedule that can begin realizing the capabilities of the near real-time data infrastructure Geopath has been building over the past several years.
Currently, Geopath leverages observational data to understand how each market is performing and uses that to develop its annual forecast. Moving forward, this observational data will be employed to provide members with a more granular understanding of campaign performance by providing impression variation at the media unit level.
Geopath is truly excited to begin the next evolution of OOH forecasting by introducing increasingly precise forecasts released more often. We are building the foundation for a more integrated marketing ecosystem that better incorporates OOH media.
We will continue to update the industry over the coming months with more information on the release schedule. In the meantime, please feel free to reach out to us directly at geekOUT@geopath.org with any additional questions.
---