Top OOH Spenders | January – June 2021

GeekOUT Fast Fact Friday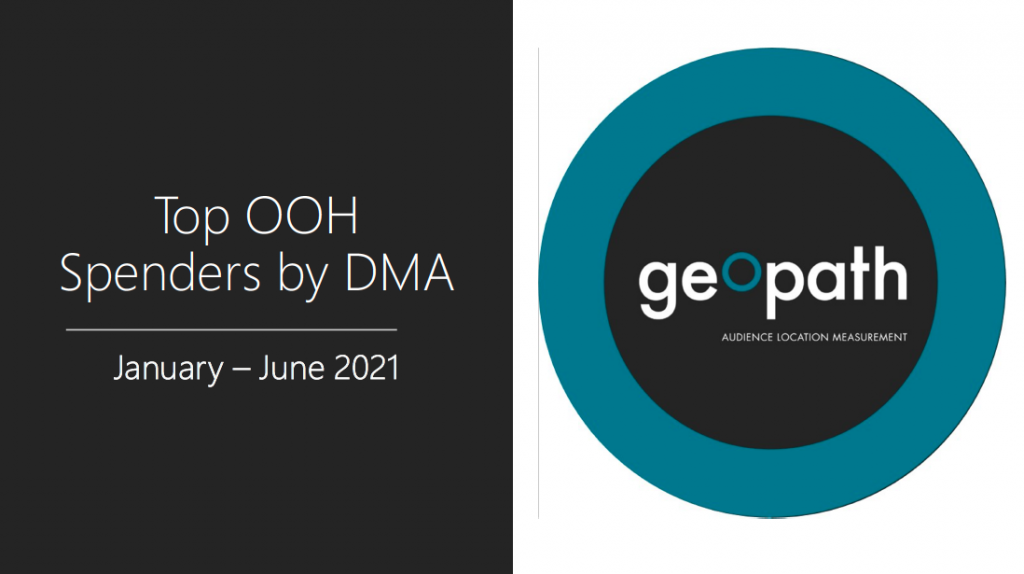 Geopath is excited to announce that OOH spend data for the first half of this year, sourced from Kantar, is now available to Geopath members in our geekOUT Library. As with past spending reports we have released, this data is available for the top DMAs across the country and reveals some interesting insights. For today, let's look at some of highlights available this new report.
In looking at the top ten DMAs across the country, there are some interesting patterns we uncovered. Geico, Apple, and McDonald's each appear in 8 of the top 10 DMAs across the country, with Allstate appearing in 4 of the top 10 markets.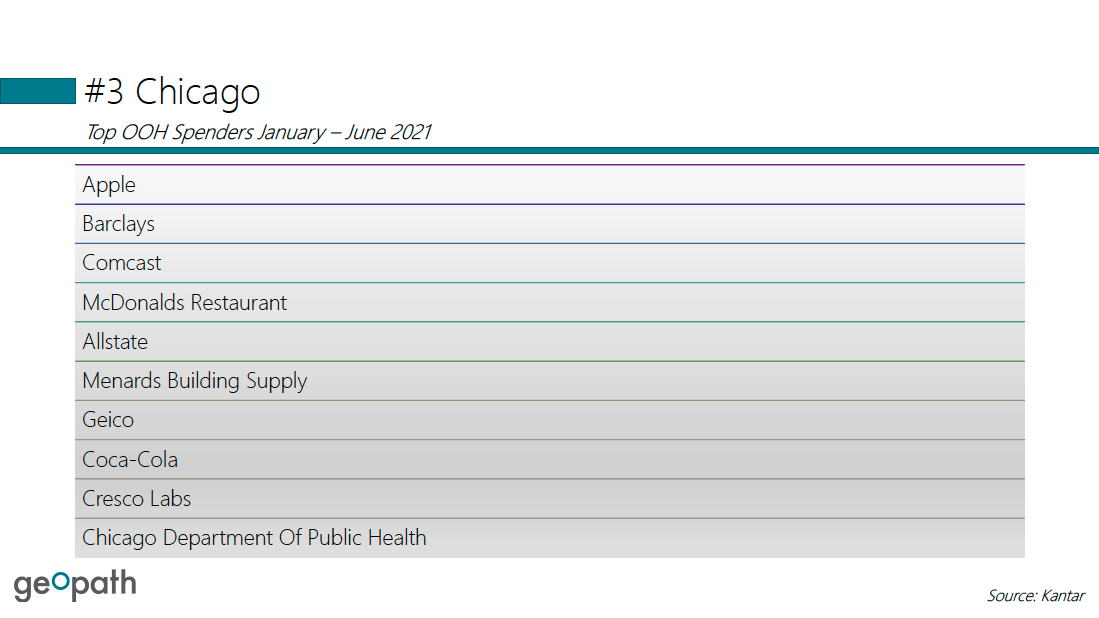 When looking at the top DMAs around the country, McDonald's is far-and-away the leading brand when it comes to OOH spending. They appear in 72 markets across this report. Geico appears in 40 markets, while their competitor Allstate appears in 34.  Apple appears in only three more DMAs outside the top 10, with a total of 11.
For even more insights and trends, members can find the full report in our geekOUT Library now! If you are not currently a Geopath member, please reach out to us on geekout@geopath.org to find out how you can access this information.
---