Geopath Market Spotlight | Milwaukee, WI

GeekOUT Fast Fact Friday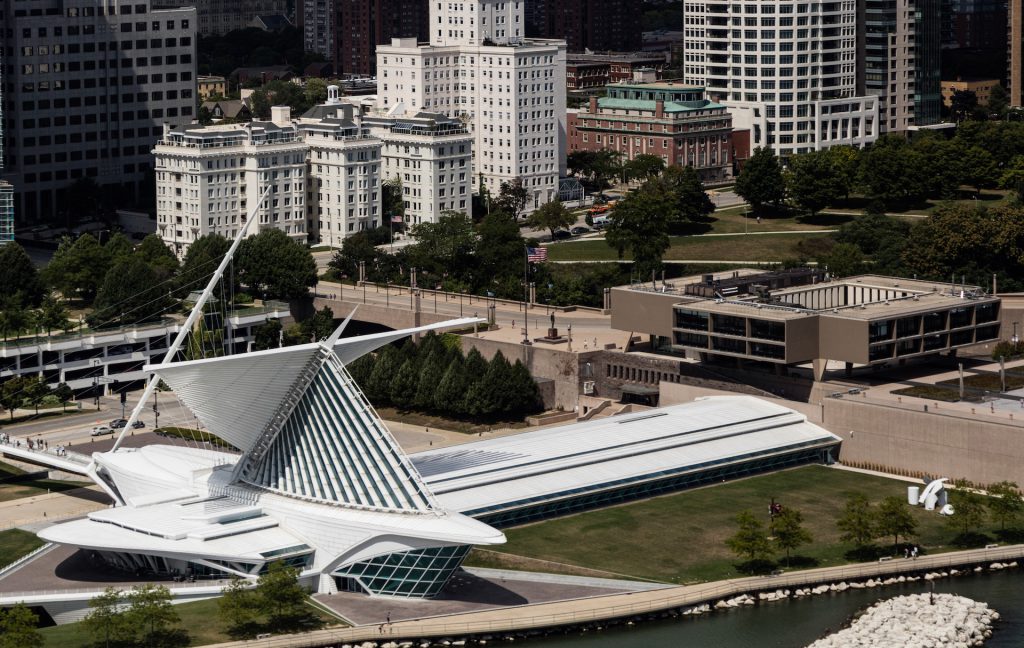 "Aaay, OOH is the Coolest!"
For today's GeekOUT Fast Fact, let's take a look at the market that is home to the largest city in The Badger State and the 38th largest DMA by population – the Milwaukee DMA.
Did you know that Milwaukee is the birthplace of the Harley-Davidson Motor Company and is also home to the only Harley-Davidson museum in the world? The QWERTY keyboard used in typewriters, laptops and smartphones the world over was also invented here. Without it, I wouldn't be typing this article right now!
Nestled on the western shore of Lake Michigan, "Brew City" is engrained in America's cultural heritage with the city serving as the setting for iconic shows like Laverne and Shirley, and Happy Days. There is even a bronze statue of The Fonz on the RiverWalk!
The city is a hub for music, art, outdoor activities, and tourism, with nearly 23 million people visiting for business and leisure travel each year. (Source: visitmilwaukee.org)
With so much going on locally, it is no surprise that OOH is a terrific channel for reaching the almost 2.5 million people that live in the DMA. According to Geopath Insights, there are more than 4,200 spots measured by Geopath within the market, which generate over 360 million impressions each week!
For more insights on the Milwaukee DMA, check out our 2021 DMA infographic below.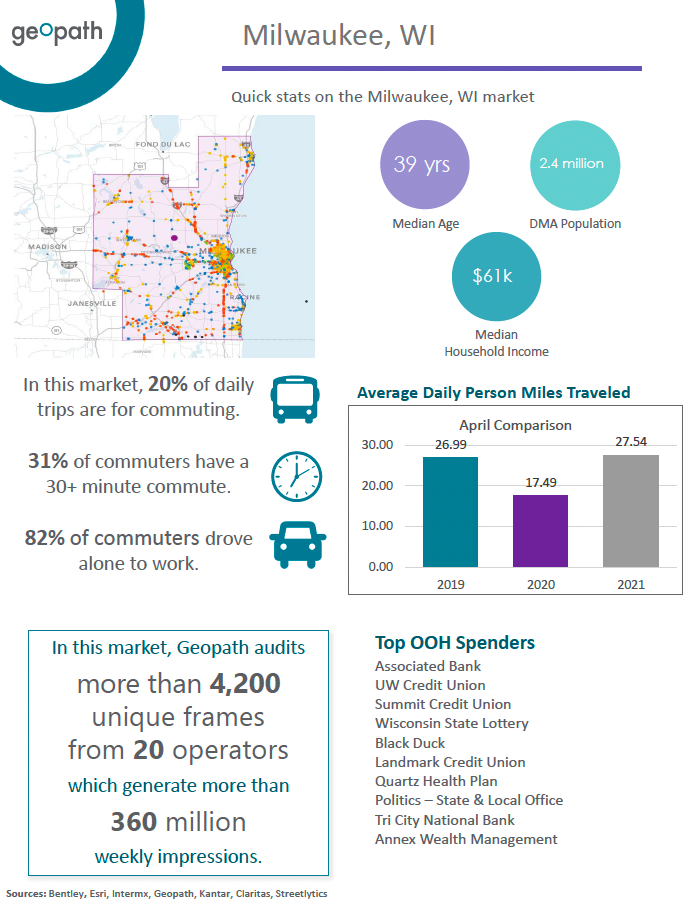 Next, let's look at who is spending in OOH within the DMA for Q2 of 2021.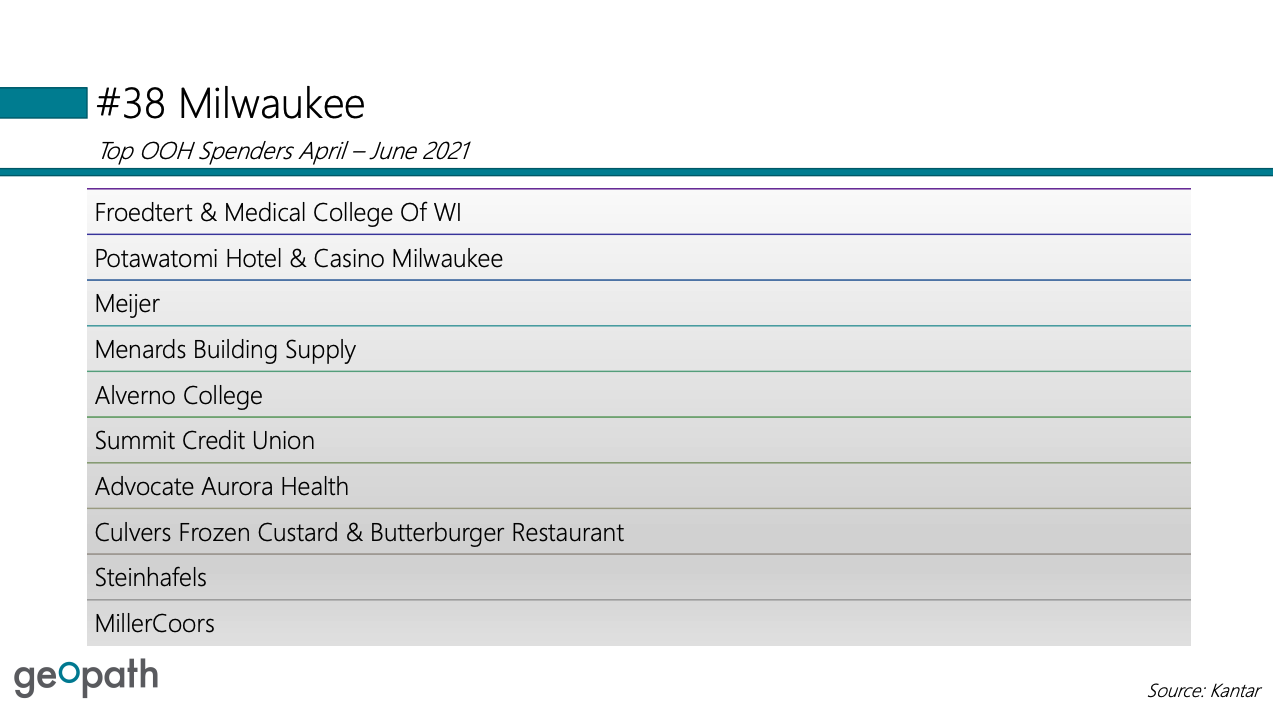 When looking at the top spenders, there is a fair mix of local and regional advertisers utilizing OOH in the Milwaukee market. One national brand that may not be much of a surprise given the city's heritage in brewing beer, MillerCoors, also made the list to top OOH spenders for Q2, 2021.
Geopath has compiled OOH advertising spend data for Q2 of 2021 sourced from Kantar for the DMA, as well infographics for this and all 200+ DMAs across the country. Both the OOH spending reports, and DMA Infographics can be accessed by Geopath members in our geekOUT Library. If you are not currently a Geopath member, please reach out to us on geekout@geopath.org to find out how you can access this information.
---