Geopath Market Spotlight | Salt Lake City DMA

GeekOUT Fast Fact Friday
For today's GeekOUT Fast Fact, let's take a look at a DMA that makes up the entire of the state of Utah (and then some!) – the Salt Lake City DMA.
Let's first look at who is spending in OOH within the DMA for Q1 of 2021. (Please note, Q2 spending data coming soon!)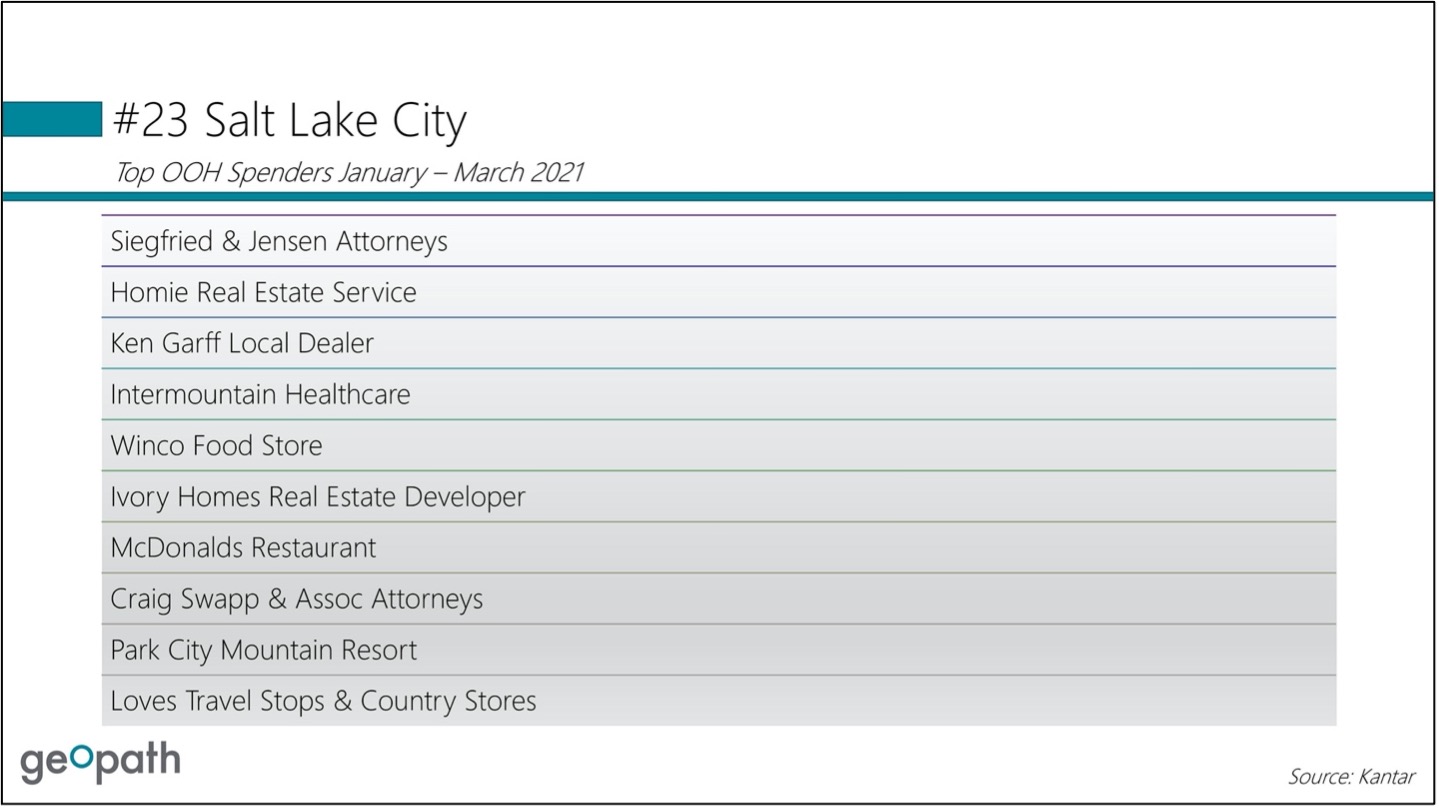 What's particularly notable about spending in this DMA is that a large majority of the top spenders are local companies. Though larger chains such as McDonald's and Winco appear on this list, most of these top spenders are local services specific to the region. This speaks very well to OOH's local and regional impact, and the value that buyers see in that.
Geopath has compiled OOH advertising spend data for Q1 of 2021 sourced from Kantar for the DMA, as well infographics for this and all 200+ DMAs across the country. These insights, along with many more, are available to Geopath members in our GeekOUT Library.
Now, let's take a look at some more specifics about this DMA!
With a vast array of national parks, other-worldly terrains, and beautiful mountains, the Salt Lake City market poses a unique opportunity to reach visitors and locals alike. According to Geopath Insights, there are more than 5,000 spots measured by Geopath within the Salt Lake City market, which generate over 900 million impressions each week!
Additionally, with a population of 3.5 million, and more than 1/4 of all commuting trips within the DMA taking 30 minutes or more, it is clear why advertisers are taking advantage of OOH in the market to reach both locals and tourists.
For more insights on the Salt Lake City DMA, please see our 2021 DMA infographic below.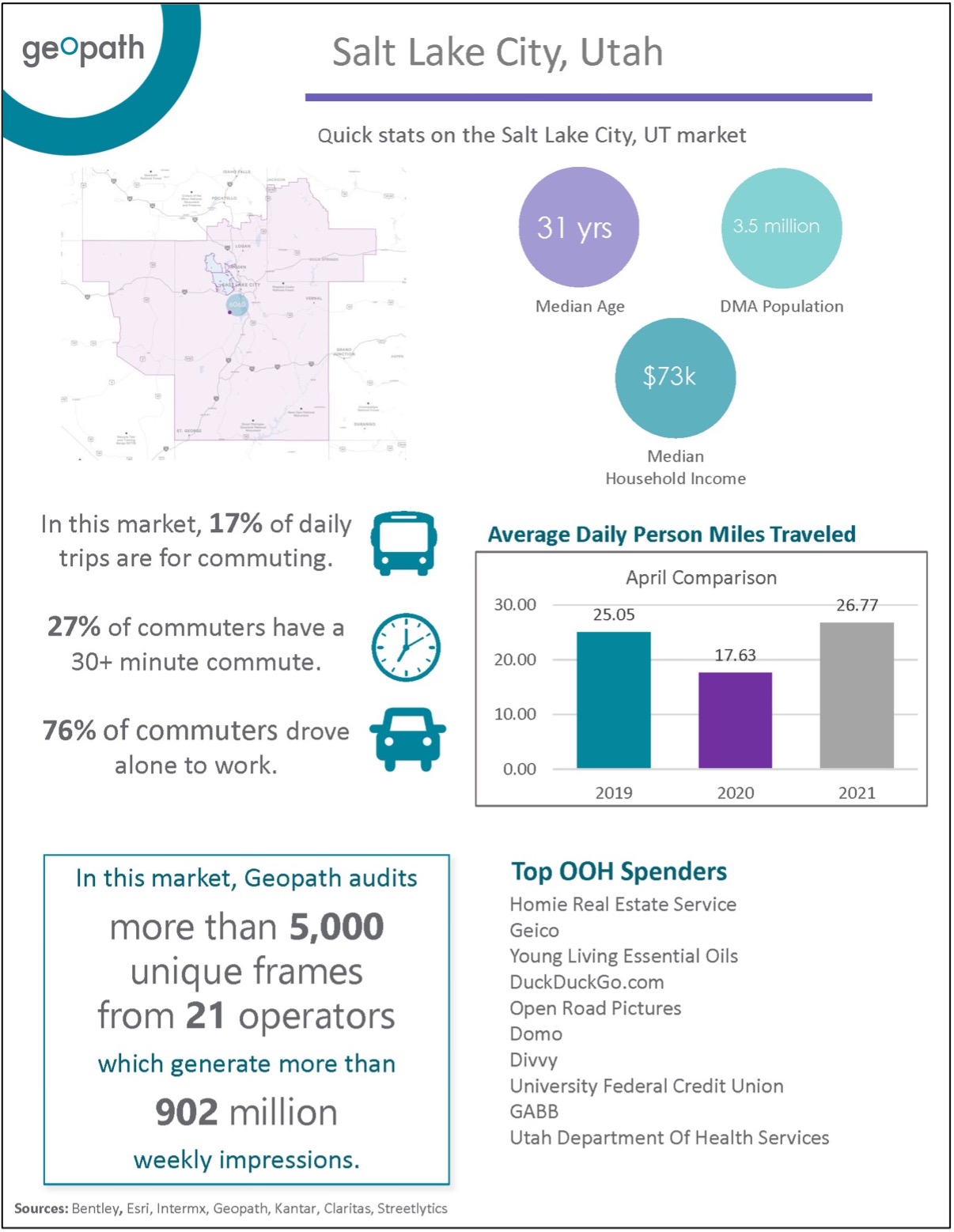 Both the OOH spending reports, and DMA Infographics can be accessed by Geopath members in our geekOUT Library. If you are not currently a Geopath member, please reach out to us on geekout@geopath.org to find out how you can access this information.
Coming soon: Q2 OOH spend data!
---