Geopath Member Spotlight: Swiftmile

A conversation with Joel Martin, Vice President of DOOH at Swiftmile

Worlds colliding
How did you join Swiftmile?
For me, Swiftmile is 20 years of industry experience converging. I started my career in transportation. In college, I happened to meet the international export manager for an Italian bicycle and moped manufacturer called Malaguti, which had been in business since 1930. I started as an intern and advanced to a role as an importer, competing with the likes of Vespa, the most iconic moped brand in the world. Starting at Malaguti, I ended up spending 12 years in the powersports and transportation industry.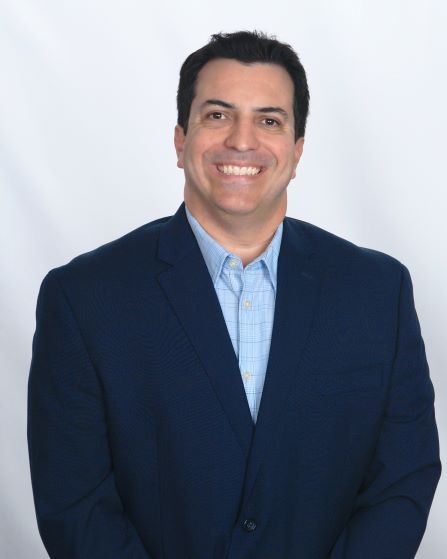 Joel Martin, Vice President of DOOH at Swiftmile
Next, I went into technology and advertising, joining a NYC-based, VC-backed technology company called Brightbox. We put phone charging stations in public places like malls, hotels, movie theaters, theme parks, and stadiums. As VP of Experiential, I helped the company pivot to an ad-based model, selling event sponsorships and using digital screens to allow customers to charge their phones for free. That led to several stints in placed-based advertising, but I always kept an eye on what was happening in the transportation sector.
In 2018, that curiosity led me to this innovative technology startup called Swiftmile. They were building charging stations for the booming 'micromobility' field, including the electric scooters and electric bikes that were popping up in cities worldwide. Between 2017 and 2019, the number of annual US shared micromobility trips increased by more than 100 million, from 35 million to over 136 million, driven largely by an explosion in dockless options. I reached out to Colin Roche, a Swiftmile co-founder and its CEO, and we hit it off. I thought he had the most amazing vision for the growing infrastructure needs of micromobility.
During our first phone call with Colin, I told him: "I love your solution, but you're missing a key component: digital advertising." Colin said he had been thinking about the same thing and invited me to come visit their booth at the first Micromobility America summit in January 2019. I met a very passionate young team that included a former NFL quarterback, a leading electronics designer, and a former California mayor. I was beyond impressed and immediately signed on as an advisor. I spent my spare time helping Swiftmile bring the OOH component to life over the next year.
A year later, I had just joined Swiftmile full time to head the DOOH division when the pandemic hit. We had just purchased our tickets to exhibit at SXSW when everything started to shut down. But business didn't slow down the way I expected it to — suddenly the phone started ringing as cities and venues noticed an increase in e-bike and e-scooter ridership as people looked for socially-distanced ways to move. The momentum that started in the shared market had carried over to personally-owned LEVs, with manufacturers struggling to keep up with booming rider demand.
Infrastructure? Check. Metrics to Back it Up? Double-check
It went from an end-of-the-world moment to Swiftmile being in a perfect position to help cities and commercial partners embrace new means of travel. Over the past year we've expanded the team, grown our public charging deployments to 250+ hubs, and are thrilled to now be members of Geopath.
Geopath is extremely valuable to Swiftmile; when I'm talking to cities and choosing locations to deploy hubs, we can see what impressions we can expect each month by selecting one corner versus another. When you explain that to city officials who don't come from an advertising background, they get it. They can see the value of the corner and what results they can expect. That brings street furniture to an entirely new level.
This is an industry that thrives on data. We have the ability to generate anonymized camera analytics for the number of vehicles driving by, impressions, age, gender, and more. We can use our Hubs as more than just micromobility infrastructure, but as a component of the Smart City that benefits all citizens, like by providing free public Wifi near our stations. Verizon has been one of our biggest supporters and investors, and by embedding signal repeaters in our stations we can help them boost their 5G Ultra-Wideband service.
We also report trip data to the city transportation officials to assist with infrastructure planning and sustainability efforts. By offering a public charging open to anyone with an e-scooter or an e-bike, we help advance transport equity and expand benefits beyond shared micromobility operators.
The benefits of micromobility
Swiftmile is helping meet shifting travel preferences and decarbonize urban transportation. Even as we transition out of the pandemic, there are still going to be people who won't want to ride in the back of ride-share vehicles, on the train or on the bus – they'll be jumping on an e-bike or e-scooter. We need to adjust our streets and venues to meet these changing mobility habits.
Swiftmile is meeting that infrastructure need. We're like a bikeshare station, but we support all light electric vehicles, shared and personally-owned — e-bikes, e-scooters, e-mopeds, and even personal delivery drones. Our digital screens help cities pay for this important infrastructure, and they can display public service announcements, dynamic content, and even amber alerts in real-time.
Swiftmile doesn't just help personal transport; our stations help power last-mile same-day deliveries from local shops. We help restaurants deliver food faster and more efficiently without the need for a car. And by helping down-size transport, we're cutting down the CO2 emissions from car trips and the growing number of deliveries– all enabled by OOH advertising. If venues want to compete with Amazon, they need to think about the capabilities that these networks of screens can bring.
Ever evolving strategies
Due to Covid, LEV infrastructure and OOH advertising now has a more important role than ever in the highly changing landscape of restaurants. The entire industry is pivoting to curb-side pickup and efficient last-mile deliveries. This has given an advantage to food delivery partnerships that are embracing technology. Swiftmile can help reach mass audiences rapidly and consistently throughout the day in unused parking spaces which now become highly-effective OOH interactive billboards.
Our charging stations are highly-customizable, ideal for brand engagement, and quickly become a meeting spot for new demographics that are embracing micromobility as everyday transportation solutions. Our research shows that Micromobility attracts the hard-to-reach 18–25-year-old crowds and the highly mobile 25-35 early tech adopters, cohorts that Mobile Marketing and Ad Agency experts are constantly struggling to engage with. Advertisers can achieve that through our digital screens — just as they can help increase foot traffic and enhance location sales via Point of Purchase engagement.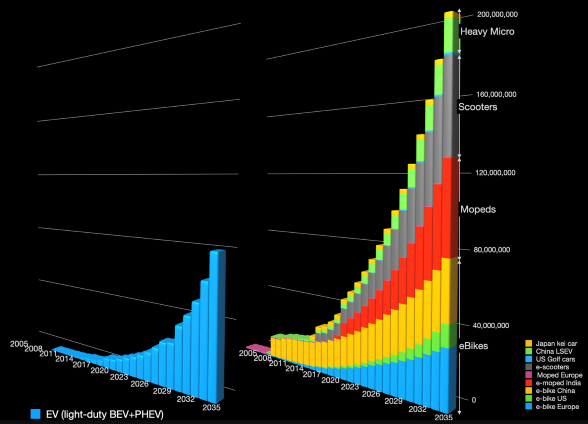 Swiftmile also creates jobs. In the post-pandemic world SMBs are more important than ever. Our Swiftmile stations are basically free gas for delivery and gig workers. For local last-mile deliveries, do you keep more in your pocket with an eBike or an SUV? Most small business owners can afford to hire someone and give them an eBike, but as car and gas prices go up, they cannot sustain the rising costs of automobiles for deliveries.
Misconceptions about OOH
The biggest misconception is the difficulty of managing a global network. The backbone of DOOH has revolutionized the amount of time it takes to manage a system. We have built a fantastic coalition of industry suppliers. Swiftmile is integrated with the best-in-class cloud-based digital signage software Broadsign. We are also fully integrated with Reach, their Supply-Side Platform. This allows all the Demand-Side partners in the industry (including the Broadsign DSP) to buy slots/ads on our screens. It really minimizes the amount of effort needed and helps us manage the network more efficiently with a full tech stack for planning, discovery, retargeting, proximity triggering, and attribution tools, providing buyers with a unique programmatic DOOH sales platform.
The integration with other leading platforms such as Place Exchange and Verizon Media has also been incredibly easy compared to how difficult this might have been two or three years ago.
The future of Swiftmile
This is by far one of the most exciting companies I have ever been involved with. We are hard at work on helping set the global standards for charging. Our Chief Technology Officer and co-founder Keith Moravick was recently appointed the inaugural chair of the SAE Micromobility Battery Standards Committee to help standardize how scooters, e-bikes, e-mopeds, mobility scooters, and even personal delivery drones charge.
We just won a multiyear agreement in a top-10 US metropolitan region, to be announced soon — it will include a widespread downtown network of charging stations, launching by Q3 2021. We have announcements coming out with some of the largest ghost kitchen, ghost convenience, and parking companies on the market.
We are also working with a major multinational energy company to deploy directly at gas stations. This is a game-changer in the sense that even without finalized battery and charging standards, we've built our Mobility Hubs to be interoperable with most of the micromobility vehicles. Now, they're becoming part of gas stations themselves, providing clean, often renewable power to LEVs. It also allows us to be an additional POS display and OOH point as you approach the gas station of the future.
The stations are the ultimate convergence of advertising for a real everyday need. Our stations provide a public good via public service announcements, Amber alerts, traffic information via our TransitScreen integration, and a best-in-class digital billboard system for media buyers.
Swiftmile is at the forefront of next-generation DOOH Smart City technology. We are extremely excited about being an active member of the OOH community and look forward to working with many of the partners we have met in the past year.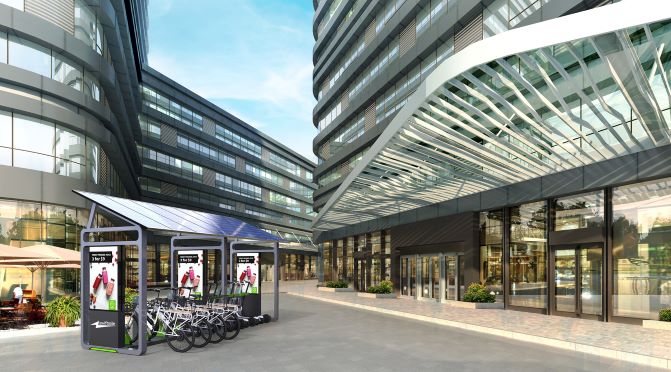 ---