The Chicken Sandwich Wars – Why Brands Shouldn't Play "Chicken" with OOH

GeekOUT Fast Fact Friday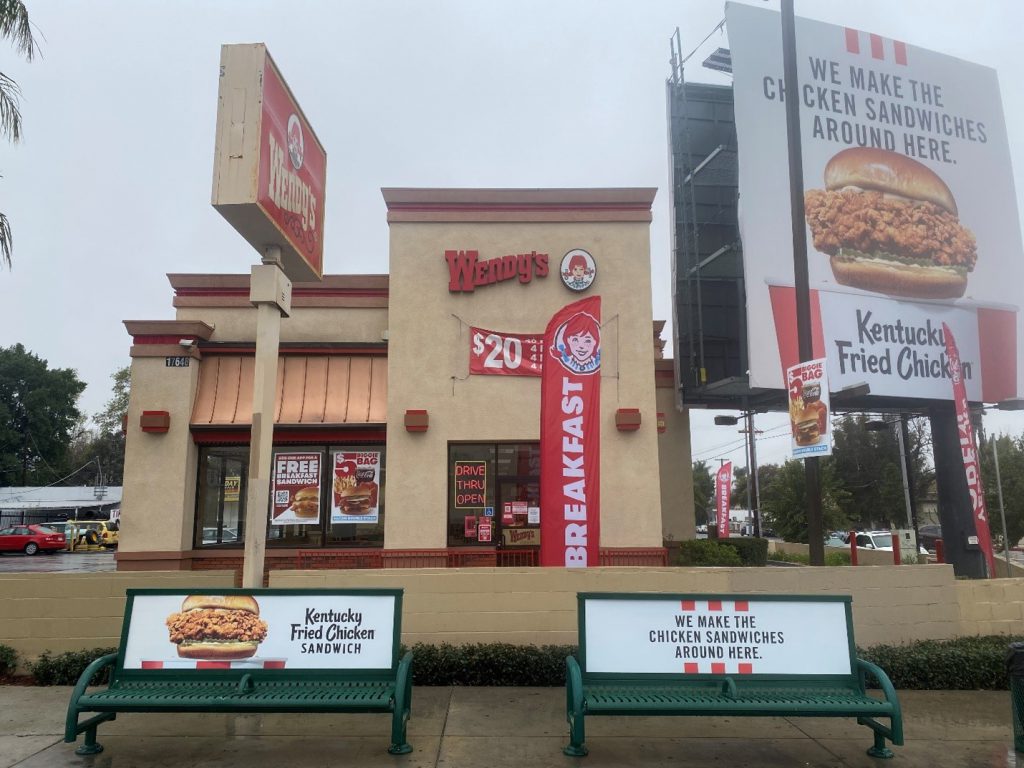 There's a battle going on right now between brands, and no its not Coca-Cola vs. Pepsi, or Marvel vs. DC. We're talking about the Chicken Sandwich Wars! 
If you're unfamiliar with the Chicken Sandwich Wars, let me explain. Remember the craziness that occurred back in 2019 when Popeyes launched their Chicken Sandwich to their menu in the US? Many Popeyes locations sold out of chicken sandwiches, and oddly enough, a secondary reseller market even appeared during this time! This excitement around the Popeyes chicken sandwich wasn't just hype either, as Popeyes saw a 34% jump in same store sales in Q4 2019.  
Since Popeyes launched their chicken sandwich in 2019, many competitors have followed suit and launched their own take on the fan favorite, battling for market share among breaded chicken connoisseurs. Overall, chicken sandwich orders have grown by 420% in the last two years.  
Although Chick-fil-a brands their sandwich as "the original" and is still the most popular, competition among these restaurants has escalated, and brands across the board have stepped up their game to "fry" the competition.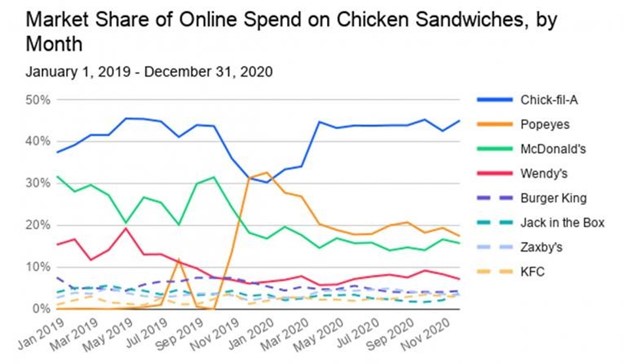 Source: Edison Trends 
So, with all the added competition, where does OOH play a part in the media plans for these brands? Other formats, such as TV, Radio, and Online all offer great ways to reach QSR consumers in their respective ways. However, these formats can't match up to the ways OOH can in influencing impulse decisions, such as redirecting drivers to the nearest highway exit to try their food.  
Check out Insite Street Media's campaign for KFC below. Definitely makes Wendy's customers second-guess their decision, as well as plant the idea to visit a KFC location in the future!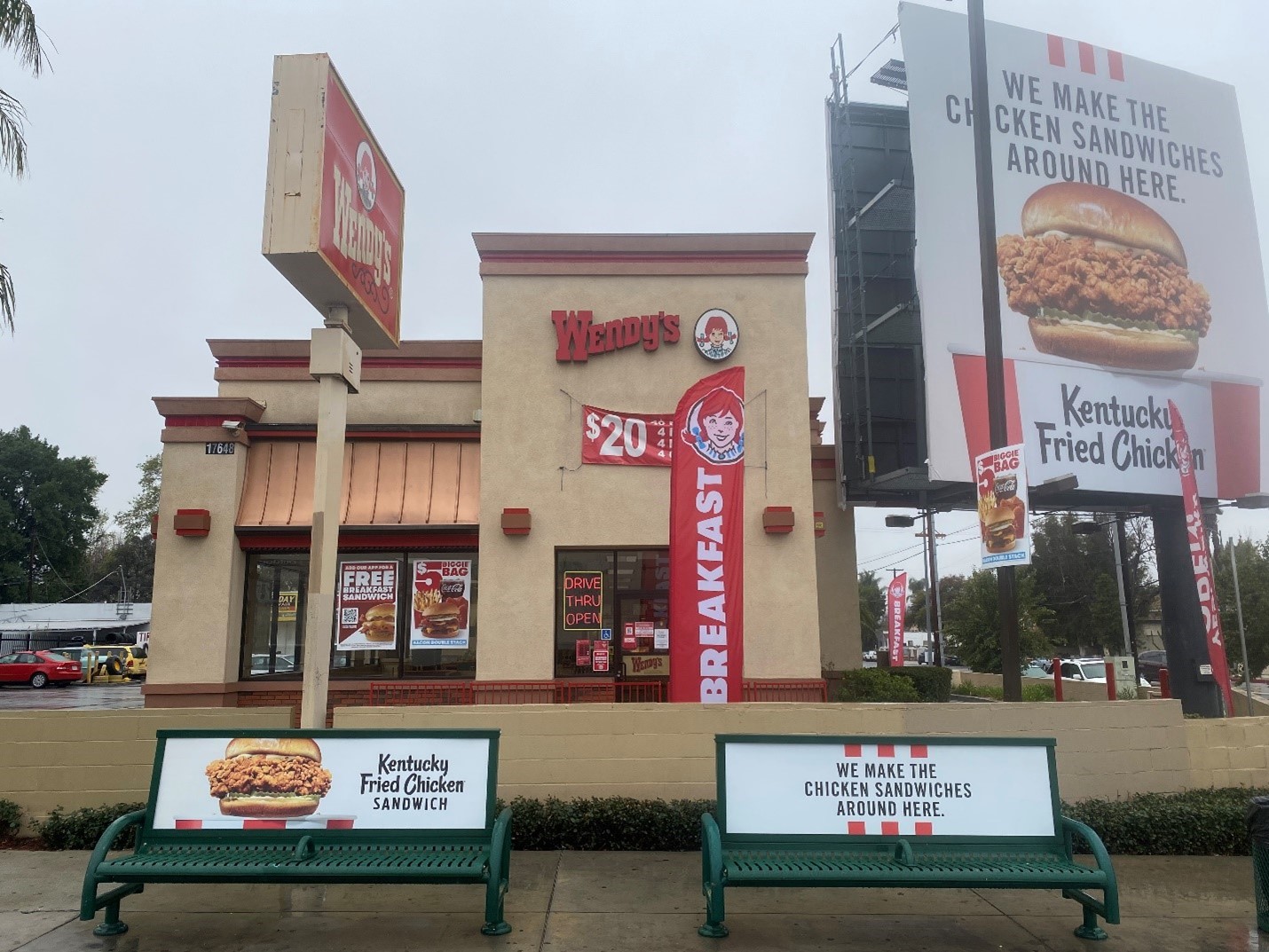 Outside of great creative and marketing tactics such as the campaign above, OOH is also very effective in reaching QSR consumers across the country. According to Simmons, 70% of those that visit QSRs report noticing an OOH ad in the last 30 days. Repeat customers, such as those that have visited QSR 3 or more times in the last 30 days, are more than 7% more likely than the total population to report they have noticed an OOH ad during the same period. This makes sense, as according to Geopath Insights, the inventory we measure across the country generates 54 billion weekly impressions for those that have visited a QSR in the past 30 days! 
With that said, as the Chicken Sandwich Wars continue between brands, different strategies will be utilized to try and eat up a larger market share from their competitors. However, given OOH's ability to target and influence the QSR audience, maybe it's time brands stop "playing chicken" with using OOH, and include more of the format within their media plans. 
---