2021 Annual Forecast Release Notes | Updated 3/22/21

Important Release Notes and Updates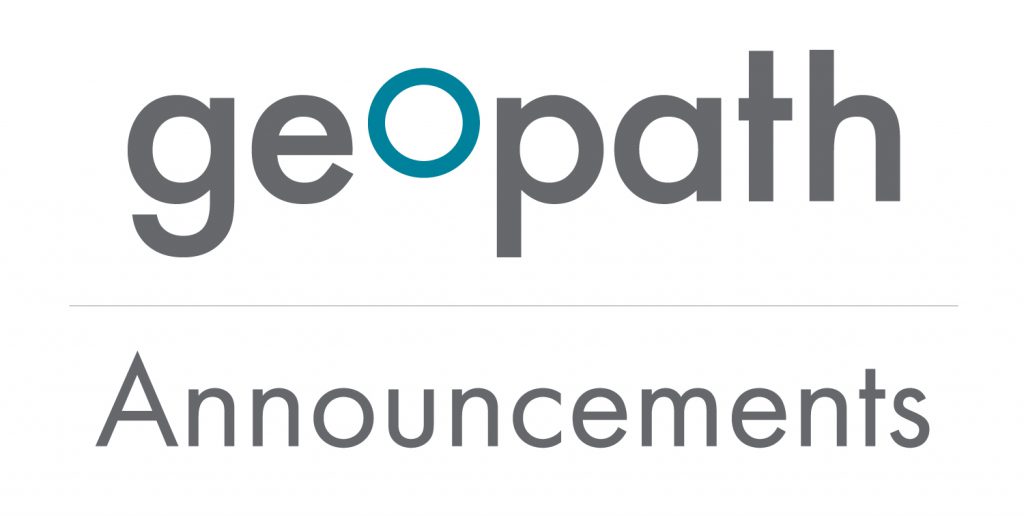 Over the next two weeks there will be two significant releases one on March 22nd and another on March 29th. In preparation for these releases, we want to share some important notes on what to expect as well as provide updates on key milestone dates. 
New Deadline for Adopting the 2021 Forecast 
The 2021 forecast takes into account the vehicular and pedestrian traffic and activity from the past three years (2018 – 2020) and forecasts the audience delivery for an average week of 2021 for every published spot in the API and Insights Suite. We have developed an overview document that includes more information on the development of the forecast as well as answers to some frequently asked questions. This document is available in our geekOUT Library, but can also be downloaded here for your convenience. 
While core audiences (persons 0+, 5+, 18+ and 21+) are available in the API and Insights Suite, updated 2021 demographic audiences (previously available combinations of age, gender, ethnicity, household income) will be available on March 29th.  
As such, in order to give our members time to implement these new audiences into their systems, we are extending the deadline for the 2021 release to become the official currency of the OOH industry to March 29th, 2021. On that date, we ask that the 2021 metrics be used by all members for planning and transactional purposes. 
Prior to March 29th, 2021, members may still use the 2020 release for buying and selling purposes. As always, Geopath members should clearly disclose which data vintage is being used when sharing Geopath audience data with other members or clients. 
Additionally, as a reminder, since the launch of Geopath's new measurement in October 2019, the base audience (universe) that Geopath uses for total impressions is All Persons 0+. This allows OOH to be more in line with other media channels. For comparison, Nielsen currently uses persons 2+ for TV and persons 6+ for radio. ComScore uses persons 2+ for online and persons 13+ for mobile (due to regulations).   
Important Updates on the Upcoming Releases 
Please see below for more details on the coming releases. 
2021 Demographic Audience Measures
On March 29th, additional demographic audiences (previously available combinations of age, gender, ethnicity, household income) will be added to the API and the Insights Suite for roadside media (including street furniture), and place-based media (excluding transit station media). Additional consumer profile audiences will be released incrementally to API and the Insights Suite throughout April.  
Note, the 2021 transit forecast (scheduled fleet and station media) will be released pending committee review. 
Reach/Frequency
On March 8th, Geopath updated its methods of calculating reach and frequency to reflect the significant changes in travel patterns resulting from the pandemic for core audiences (persons 0+, 5+, 18+, and 21+). 
On March 29th, unit level reach and frequency will be available in the API, and the Insights Suite Explore Module for the additional demographic audiences.  
Similarly, package level reach and frequency will be available in the API, and in the new Workspace Module for these additional demographic audiences as well on March 29th. Note the new Workspace module will be become the default workflow on March 29th to allow for easier access to the 2021 audience data for planning. 
Additionally, on March 22nd, a patch will be released to address an issue impacting some units which had excessively low frequency. 
Impression Variation Dashboard 2.0
The Impression Variation Dashboard 2.0 will now be available in the Insights Suite Reports Module on March 29th, to better align with the availability of the new demographic audiences. 
As noted previously, the 2021 Impression Variation Dashboard will differ from the 2020 version. For 2021, the dashboard will analyze a week of observed activity versus the expected monthly average. This will provide a more precise view of forecasted versus observed delivery because the variation is relative to the expected seasonality of the audience delivery of OOH media types in a market.  
Please note, that given the changes in how the impression variations are derived for 2021, these reports should only be used to understand variations against the 2021 forecast. 
Inventory Updates
An update to inventory occured on March 22nd. A list of all the new Geopath IDs that have been added in the release, or that have changes to either their status or impressions can be found by clicking here. 
Throughout the rollout of the 2021 forecast, Geopath has continued to update inventory with the 2020 forecasted audience delivery. The March 22nd release will be the last time inventory will be updated with the 2020 forecast. Further updates to inventory will only be reflected in the 2021 forecast moving forward. 
Other Important Updates & Reminders
As a reminder, we announced in December 2020 that members should no longer be using the bus exterior measures available in OOH Plan and ADS for transactions. 
Additionally, while our legacy systems (ADS and OOH Plan) have remained available to our members to allow access to this historical data for non-transactional purposes only, we will no longer be supporting these legacy tools. Both ADS and OOH Plan will be decommissioned on April 1st, 2021 as previously announced. 
We recommend that users of these tools transition to the Insights Suite. If you would like training, please reach out to us at geekOUT@geopath.org. We would be happy to set up a custom training with your team. Training materials are also available in our geekOUT Library as well as the Learning Lab, our self-directed online training platform. Click here for more information on the Learning Lab and the training tools available to all our members.  
Similarly, our inventory submission tool, TABview Online, will also be decommissioned on April 1st, 2021. Members can continue to submit inventory directly to our analysts using our inventory submission sheet. 
Additional Support 
We will post these release notes to our blog, and update them next week with any additional information including a link to the list of newly added and reaudited units. 
In Case You Missed It: Webinars
We recently conducted two webinars to help our members understand the changes to reach and frequency and learn how to access the new data and features in the Insights Suite. Click the links below to watch: 
Training Materials 
The Learning Lab and geekOUT Library will have also been updated with tutorials on how to access the 2021 data in the Insights Suite, as well as how to use the new Workspace module.  
 Contact Us! 
We hope this helps to answer many of the questions our members may have related to the upcoming release. Moving forward we will send out release notes to help our members when there are major changes that may impact inventory or our tools.  
Please feel free to reach out to us on geekOUT@geopath.org with any additional questions.  
---