Super Sizing OOH

GeekOUT Fast Fact Friday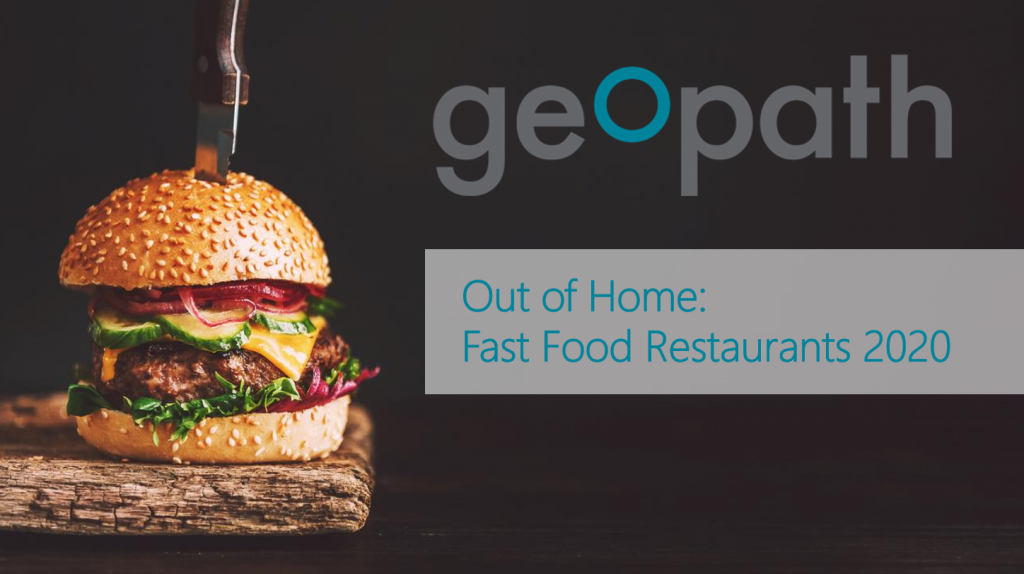 Fast Food restaurants and OOH always seem to go hand-in-hand. Whether you're traveling on family vacation or commuting home from work, out-of-home creative for McDonald's, Burger King, or other QSR chains seem to capture your attention with promotions for delicious (and affordable) meals. If these ads have swayed you to stop for a quick bite to eat, you're not alone.
According to Geopath Insights, the inventory we measure across the country generates 54 billion weekly impressions for those that have eaten from a quick service restaurant in the past 30 days! That's a lot of impressions, but how effective are these advertisements in actually reaching potential consumers?
Well, based on a recent study from Simmons, it seems OOH presents a strong format for reaching this audience, with 7 in 10 fast food consumers stating that they have noticed an OOH ad in the last 30 days! OOH over-indexes even more so with "big spenders" of fast food, (those that have spent over $100 on fast food in the last 30 days), with almost 80% reporting that they've noticed an OOH ad during that same period. That's 13% more likely to than the total population!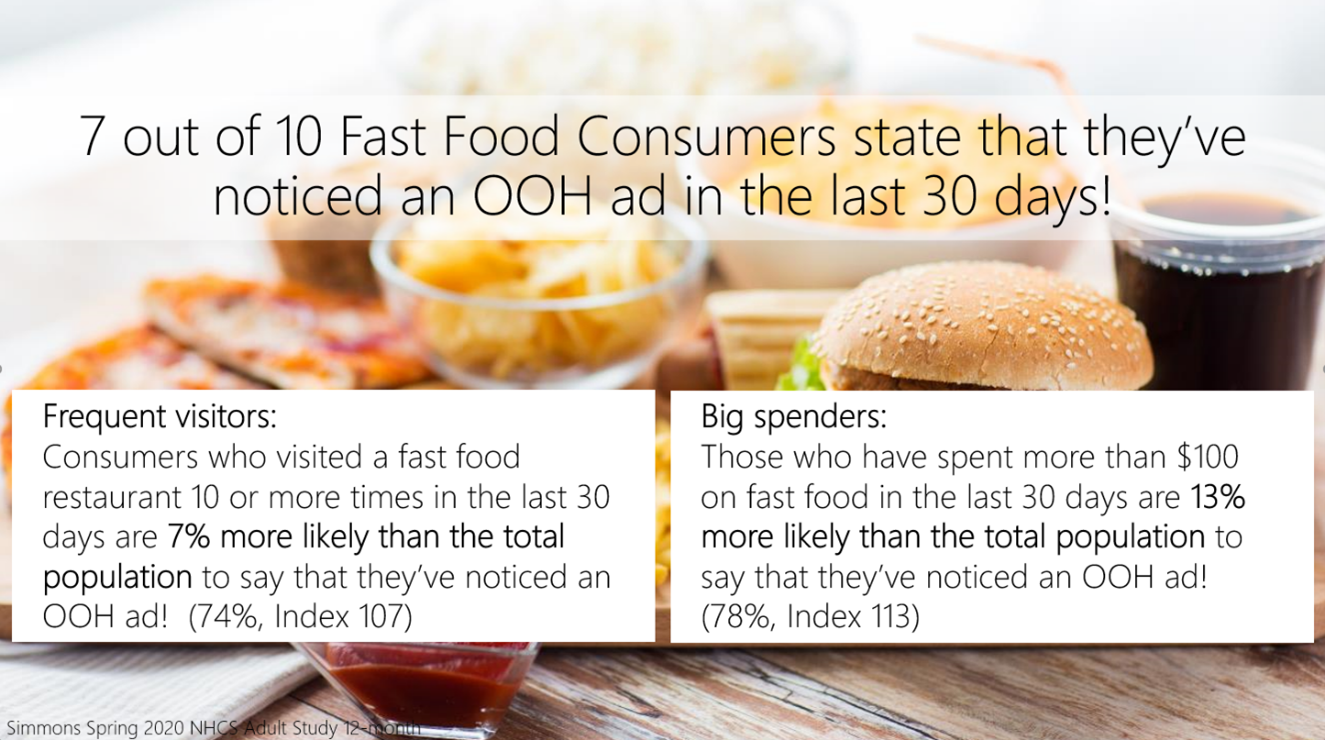 However, not all mediums have the engagement with fast food consumers. According to this same study by Simmons, Fast Food customers may be missing those TV ads, with more than 40% reporting that "nearly all TV advertising is annoying." Additionally, half of fast food consumers also report they "typically avoid watching television commercials!" Looking at these statistics, it's easy to understand why OOH is a great medium for these consumers, especially when reaching hungry travelers on the road!
Want to learn more about fast food audiences and their relationship with OOH?
The full report on fast food customers and their media habits is available to all Geopath members via our geekOUT Library, and can be accessed by logging in with your current Geopath credentials
---