Geopath Announcement | Release Notes – Updated 2/8/21

Notes, updates and reminders related to the February 8th, 2021 release.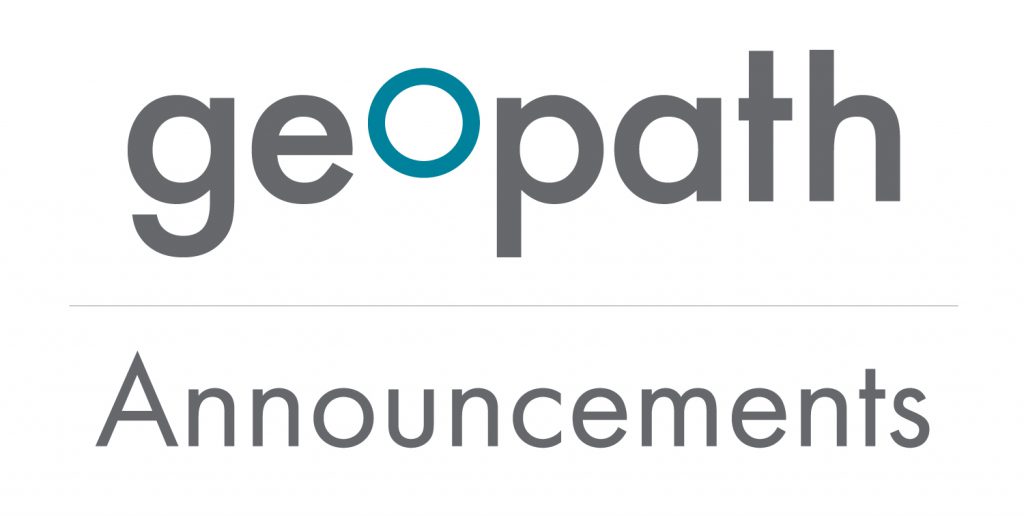 Our bi-weekly release to the API and Insights Suite is scheduled for Monday, February 8th. In preparation, we wanted to share a few updates and reminders. Moving forward we will send out release notes to help our members when there are major changes that may impact inventory or our tools.
Release Notes
Included in this release is a patch to fix an issue with incomplete data related place of residence which impacted the circulation on some road segments. This update will impact less than 0.5% of the inventory in our database – approximately 2,500 frames. Overall, these units should see a slight increase in impressions due to the implementation of the patch. If your inventory has been affected significantly, you will be receiving a communication with a list of units that were updated.
A complete list of all Geopath spot IDs that have been updated in this release can be found here.
Updates & Reminders
As a reminder, we recently announced that members should no longer be using the bus exterior measures available in OOH Plan and ADS for transactions and that these would soon be removed from the tools. Please note that on March 1st, 2021 bus exterior measures will no longer be available in OOH Plan. The 2021 transit forecast (scheduled fleet and station media) will be released pending committee review.
Additionally, we realize that the changeover to the new Geopath Insights has been a huge transition for the industry over the past 16 months. As such, our legacy systems (ADS and OOH Plan) have remained available to our members during this period to allow access to this historical data for non-transactional purposes only. At this time, however, we will no longer be supporting these legacy tools. Both ADS and OOH Plan will be decommissioned on April 1st, 2021.
We recommend that users of these tools transition to the Insights Suite. If you would like training, please reach out to us at geekOUT@geopath.org. We would be happy to set up a custom training with your team. Training materials are also available in our geekOUT Library as well as the Learning Lab, our self-directed online training platform. Click here for more information on the Learning Lab and the training tools available to all our members.
Similarly, our inventory submission tool, TABview Online, will also be decommissioned on April 1st, 2021. Members can continue to submit inventory directly to our analysts using our inventory submission sheet.
We hope this helps to answer many of the questions our members may have related to the upcoming release, but please feel free to reach out to us on geekOUT@geopath.org with any additional questions.
---