COVID Mobility Update (November 5th)

Miles Traveled Daily Remain Relatively Stable, Up 70% From April Low.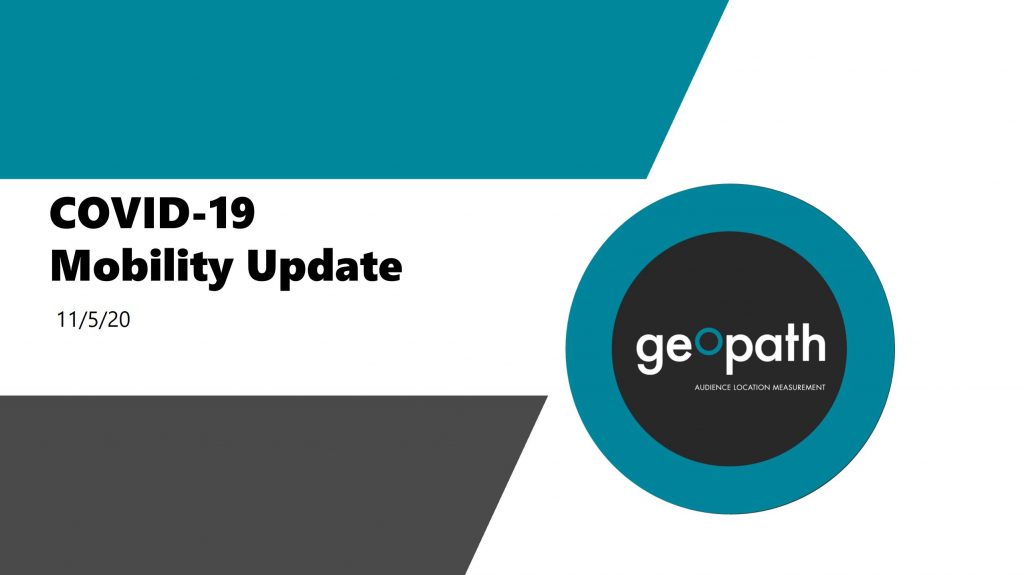 Today we are sharing an updated version of the Daily Mobility tracking report that we have been releasing weekly over the past six months, refreshed with data through the week of October 26th.
According to the data, average miles traveled per day remain relatively stable, hovering between 16.1 and 17.3 miles since mid-June. For the week of October 26th, the average daily miles traveled is up 70% in comparison to the April low. 
To view the full report on this data, please click 
here
 or on the image below.
---