DMA Report | September 28th, 2020

Report showing travel trends for every DMA across the country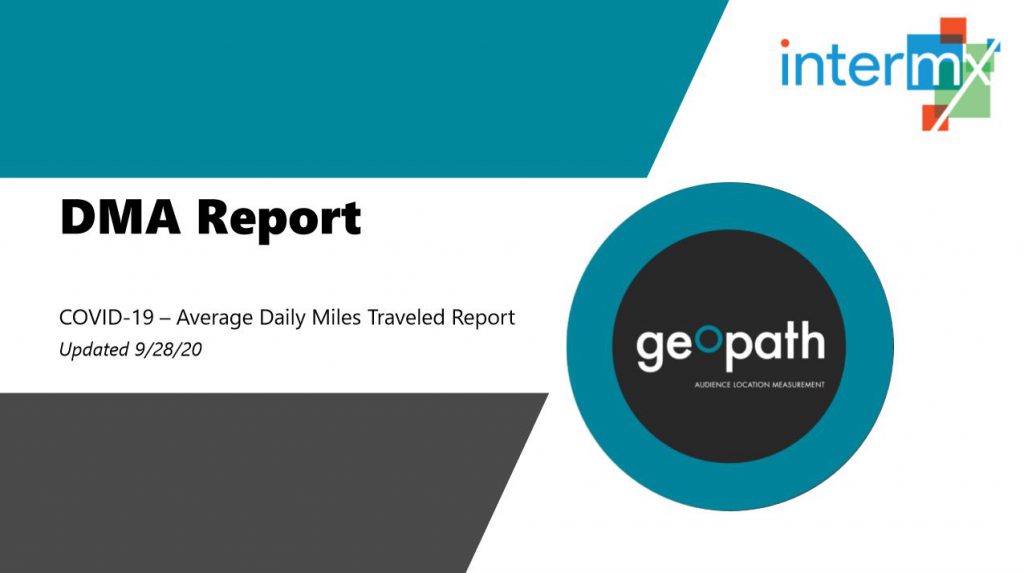 Today we are sharing an updated version of our weekly DMA report, analyzing travel trends in every DMA across the country. The report is based on average daily miles traveled in these markets, and is refreshed with data through the week of September 14th.
To see data on your market or to view the full report, please click here.
---
If you would like to view previous COVID-19 Data Updates, past reports are available within the geekOUT Library, which can be accessed by clicking here and using your current Geopath credentials.
For more information, please visit our Live Daily Mobility Dashboard at: https://travel.geopath.io/ or reach out to us at geekOUT@geopath.org.  
---