COVID Mobility Update (August 20th)

Average miles traveled daily across the US continues to hover at stable levels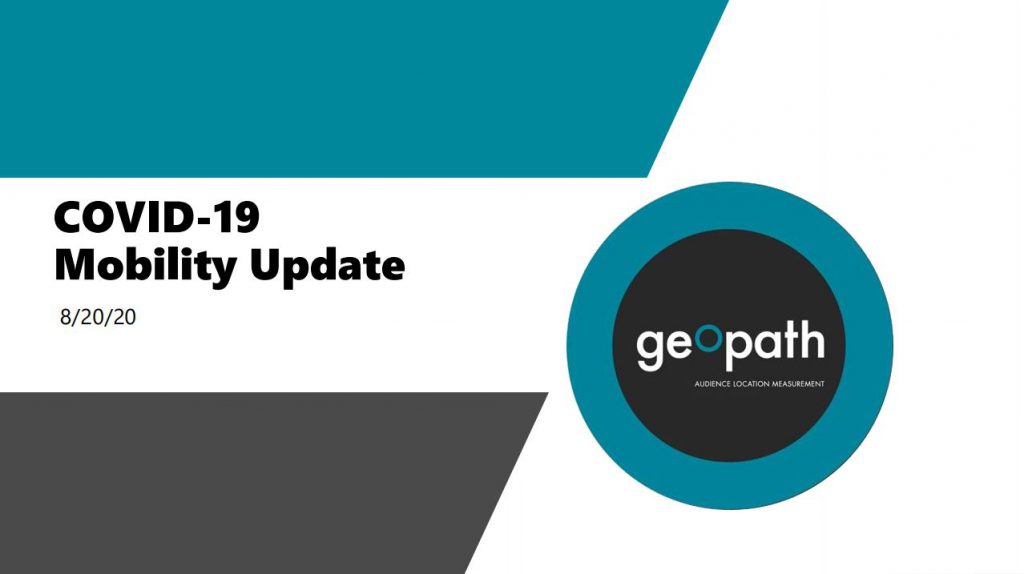 Today we are sharing an updated version of the Daily Mobility tracking report that we have been releasing weekly over the past four months, refreshed with data through the week of August 10th.
According to the data, the average miles traveled daily across the US continues to hover at stable levels, up 77% versus the April low.
Average miles traveled on weekdays has stabilized, surpassing levels seen mid-March. Saturday distance traveled held steady for the week, while Sunday distance traveled increased slightly and has now surpassed early March.
Regardless of the day of the week, the number of people leaving their home in an average day is around 90% of the first week in March, before COVID-19 restrictions.​
To view the full report on this data, please click here.
---