COVID Mobility Update (August 13th)

Miles traveled daily are now at 96% of the travel occurring prior to COVID-19 restrictions.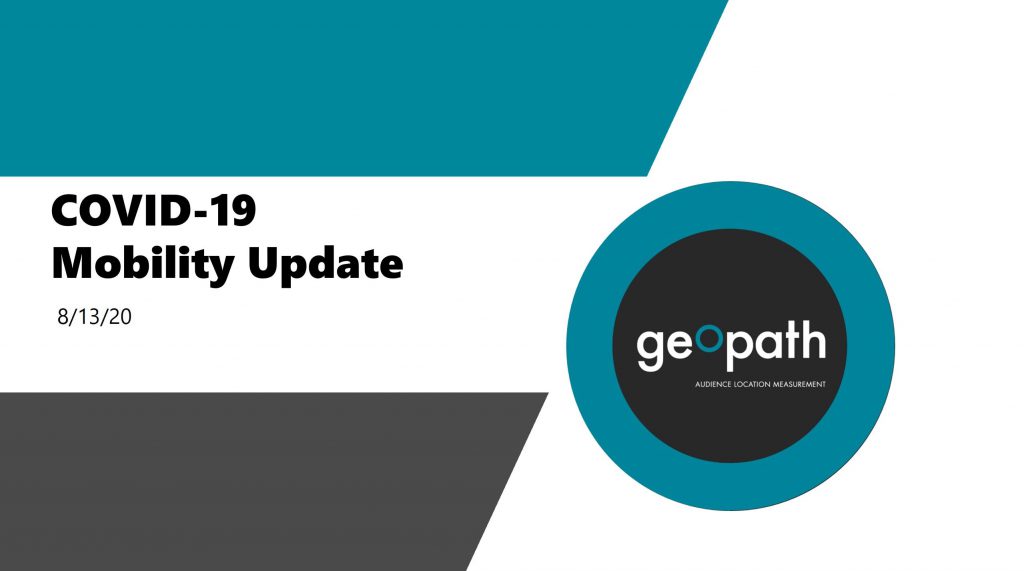 As the situation has remained fluid, the Geopath and Intermx teams will continue to provide the most up-to-date data we have available, in an effort to support not only our members, but the OOH industry at large.
Today we are sharing an updated version of the Daily Mobility tracking report that we have been releasing weekly over the past four months, refreshed with data through the week of August 3rd.
According to the data, average miles traveled daily has slightly increased over the past week, now up 78% versus the April low.
Additionally, Saturday distance traveled held steady for the week, while Sunday distance traveled increased slightly, surpassing levels seen in early March.
To view the full report on this data, please click 
here.
---