Top 10 OOH Spenders By DMA: Salt Lake City

geekOUT Fast Facts Friday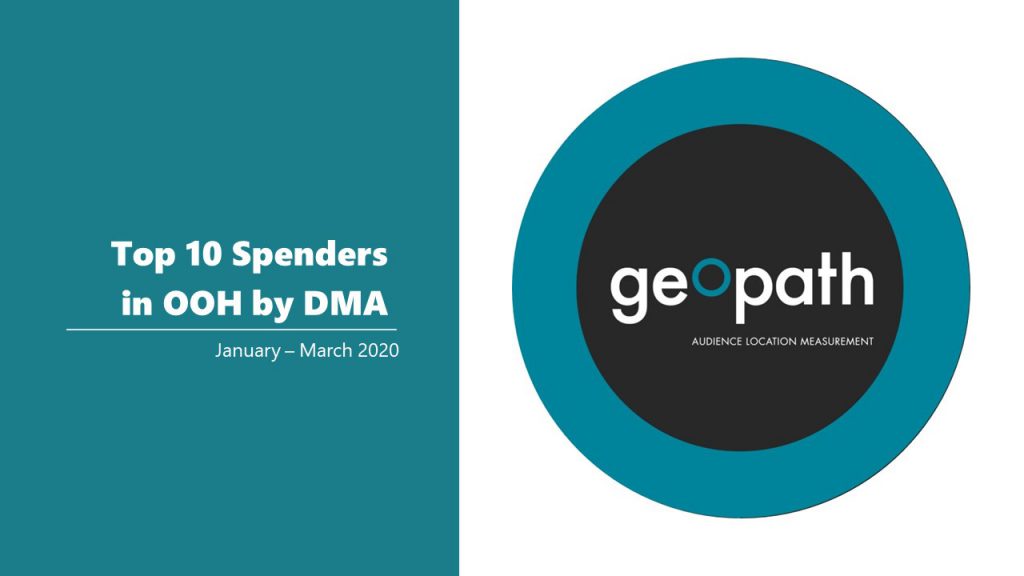 For today's Fast Fact Friday, we will continue our trend of analyzing the top OOH spenders in specific DMAs, so our members are ready as their markets reopen. The data is sourced from Kantar and covers OOH ad spend from January to March of 2020.
Recent Fast Fact Friday articles have looked at Chicago, Pittsburgh, Boston, and New York City, highlighting the top OOH advertisers in these markets. However, for today's write-up, let's head out west and take a look at 30th largest DMA in the US, Salt Lake City.
Insurance and Real Estate companies are well represented in this market, with Homie Real Estate Service and Laketown Real Estate Development holding the first and eighth spots, while SelectHealth and Geico take the sixth and ninth spots on the list.
However, these organizations aren't the only industries spending in OOH within the Salt Lake City market. The computer software sector is also an avid buyer of the medium, with Divvy and Domo positioning themselves as third and fifth on the OOH spender list, respectively.
Take a look at the image below for the full list of top OOH spenders in the Salt Lake City DMA, or access the report for other DMAs, by clicking here.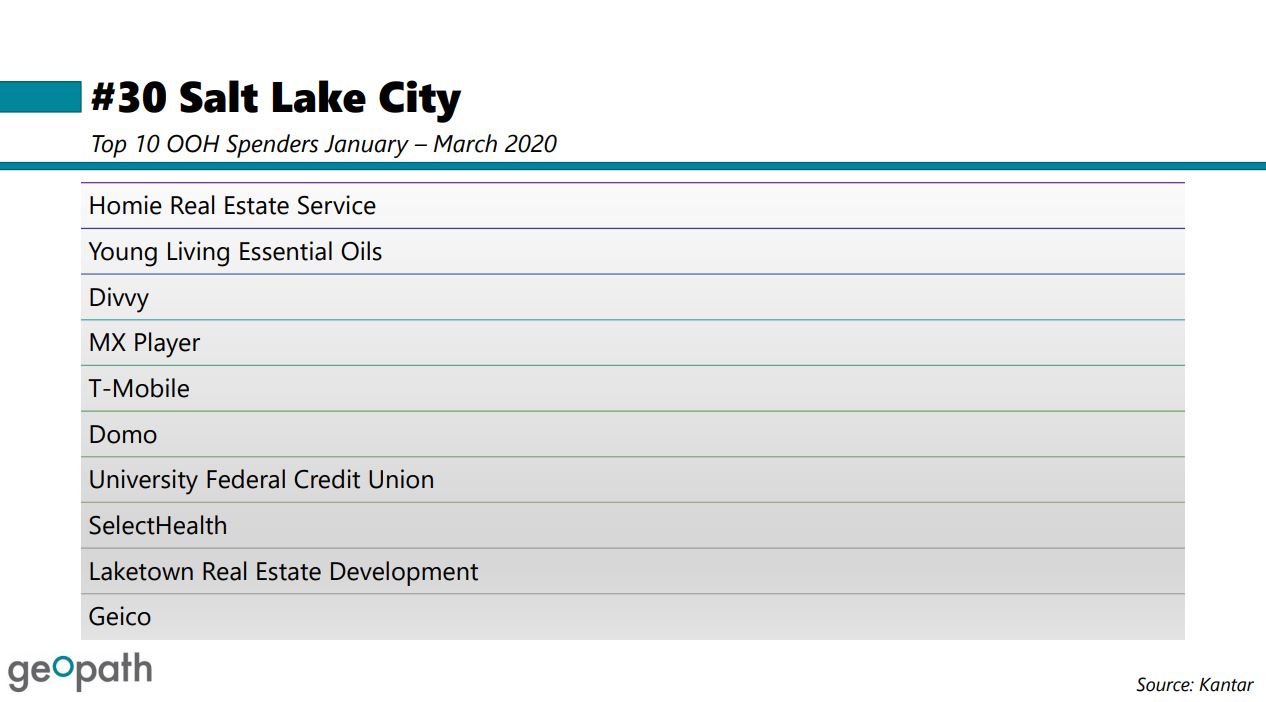 ---