Top 10 OOH Spenders By DMA: Pittsburgh

geekOUT Fast Facts Friday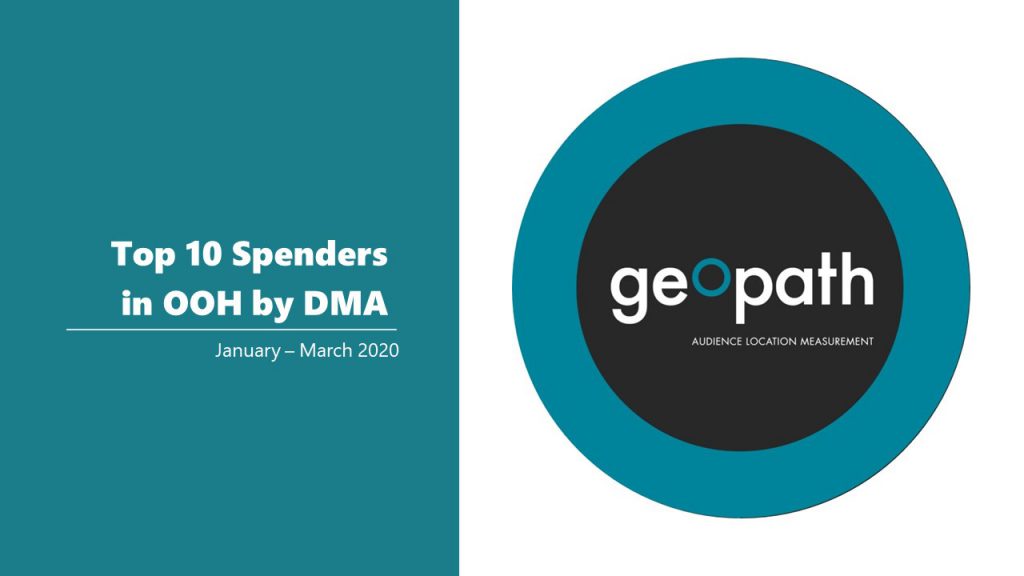 As we prepare for the reopening of markets throughout the country, Geopath is working diligently to provide as much data as possible to support the OOH industry and our members.
Recently, we used some of the resources available to Geopath members to compile a report analyzing the top OOH spenders in each of the top 100 DMAs around the country. The full report is available to all Geopath members via our geekOUT Library, and can be accessed by logging in with your current Geopath credentials.
For today's Fast Fact Friday, we wanted to continue our trend of recent fast facts by highlighting a specific market and analyzing the top OOH spenders in the DMA. This data is sourced from Kantar and covers the OOH ad spend from January to March of 2020.
For today's DMA highlight, let's look at the Pittsburgh DMA, which is the fifth largest market in the US, and is currently in the process of reopening.
A breakdown of the Top 10 OOH spenders in 2020 shows that the top industry advertising in OOH within the Pittsburgh DMA is "Insurance and Real Estate." Although this is not surprising, as insurance and real estate industry has been well represented in the other DMAs we have covered, it is interesting to note that companies in this industry hold four spots within the top five on the list.
Upper Peninsula Health Plan, Blue Cross & Blue Shield, Allstate, and UPMC hold the first, second, fourth and fifth spots respectively on the top OOH advertiser list for the Pittsburgh DMA.
Also interesting to note, the Pennslyvania state lottery holds the third spot on the OOH spender list, and Facebook is staying consistent in buying OOH across the country, taking the eighth spot. As mentioned in a previous Friday Fast Fact, Facebook is the largest OOH spender among digital companies nationwide.
Take a look at the image below for the full list of top OOH spenders in Pittsburgh, or access the report for other DMAs, by clicking here.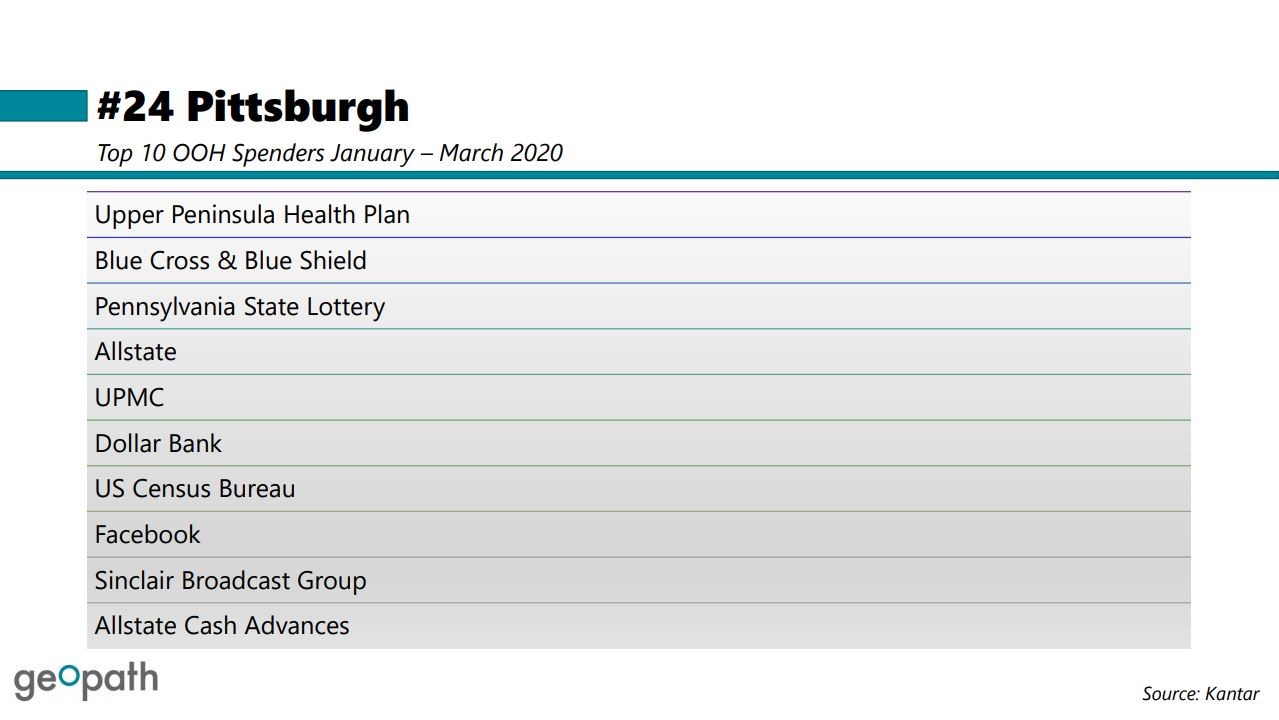 For more information about the top OOH advertisers in your market, or any additional research resources, please feel free to reach out to your friends at Geopath geekOUT@geopath.org
---