COVID-19 Mobility Data Update (June 25th)

This week marks the tenth consecutive week of growth in average total miles traveled per day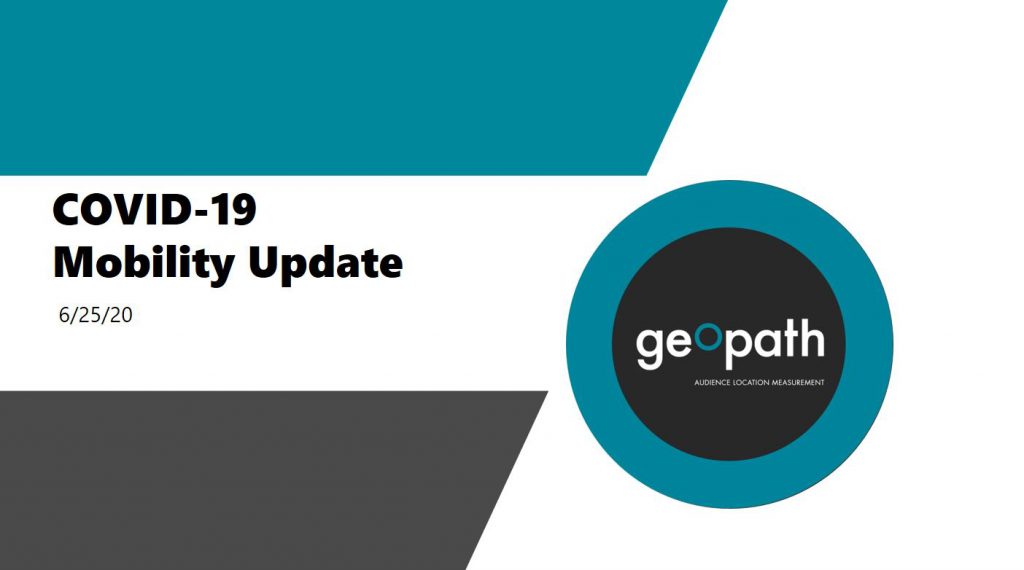 The Geopath and Intermx teams are continuing to monitor population movement data, and compile any relevant information that would be useful to the OOH industry.
Today's presentation is an update to the weekly COVID-19 Mobility tracking reports that we have been releasing over the past three months.  
According to the data, this week marks the tenth consecutive week of growth in average total miles traveled per day – an increase of 75% since April 6
th
. The average miles traveled daily has increased by 0.6 miles over the last week, up 4% week over week since the April low.
Additionally, distance traveled daily is now at 94% of the travel occurring the first week of March, prior to when the COVID-19 restrictions went into effect.
To view the full report on this data, please click 
here
.
---