Top 10 OOH Spenders By DMA: Boston

GeekOUT Fast Fact Friday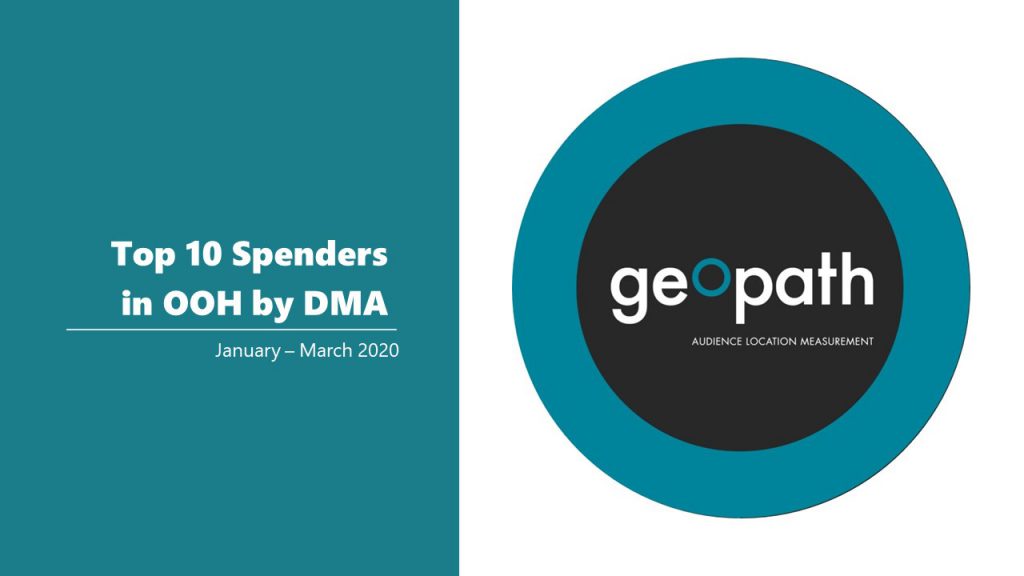 As we prepare for the reopening of markets throughout the country, Geopath is working to provide as much data as possible to support the OOH industry and our members. Recently, we compiled a report for Geopath members analyzing OOH spending in each of the top 100 DMAs around the country. The full report is available to all Geopath members via our geekOUT Library.
For today's Fast Fact Friday, we want to highlight the Boston DMA, which is the ninth largest market in the US, and is currently in the process of reopening. This data is sourced from Kantar and covers the OOH ad spend from January to March of 2020.
A breakdown of the Top 10 OOH spenders in 2020 shows that the top industry advertising in OOH within the Boston DMA is "Media and Advertising" which is represented by LinkedIn, iHeartRadio, and Shopify, which sit at the first, second, and fourth spots on the top OOH spenders list respectively.
It is also interesting to note that the financial industry is well represented in the top OOH spenders in Boston so far this year, with Adyen and American Express making the list.
Take a look below for the full list of top OOH spenders in Boston, or access the report for other DMAs, by clicking here.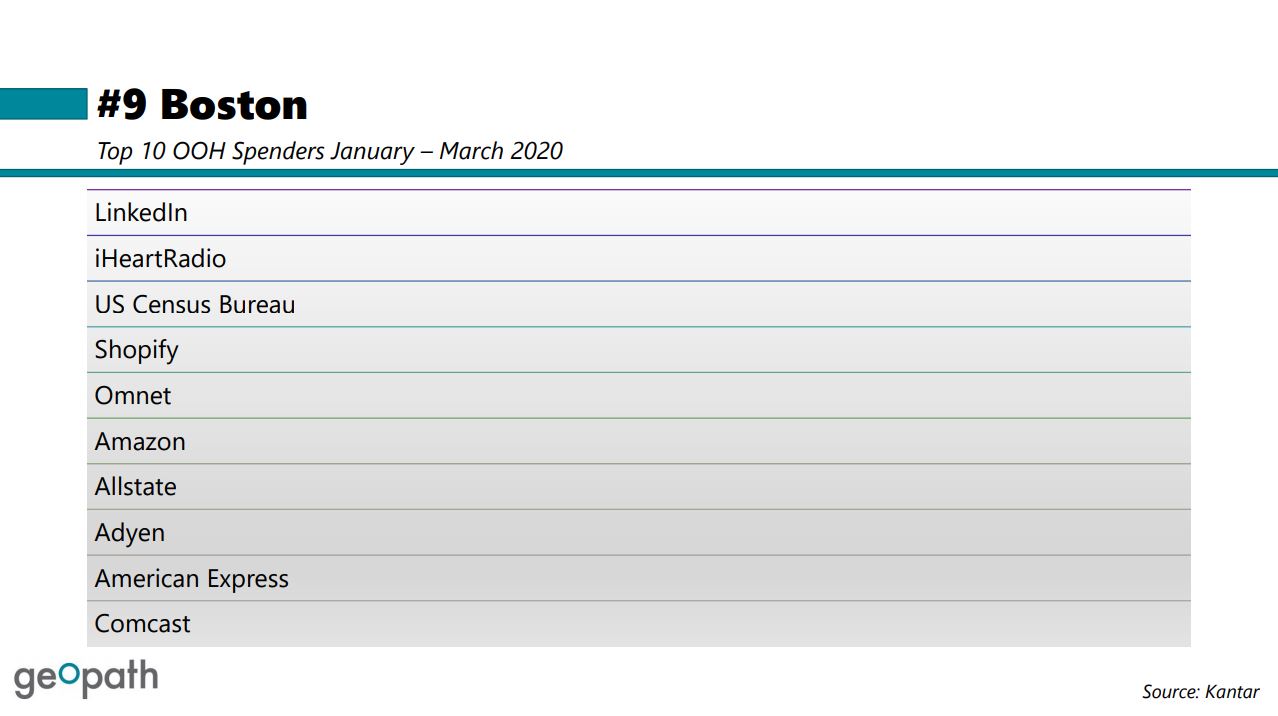 ---