Top 100 DMAs Report (Updated Data Through June 5th)

Double and triple-digit growth in average daily miles traveled in the top 100 DMAs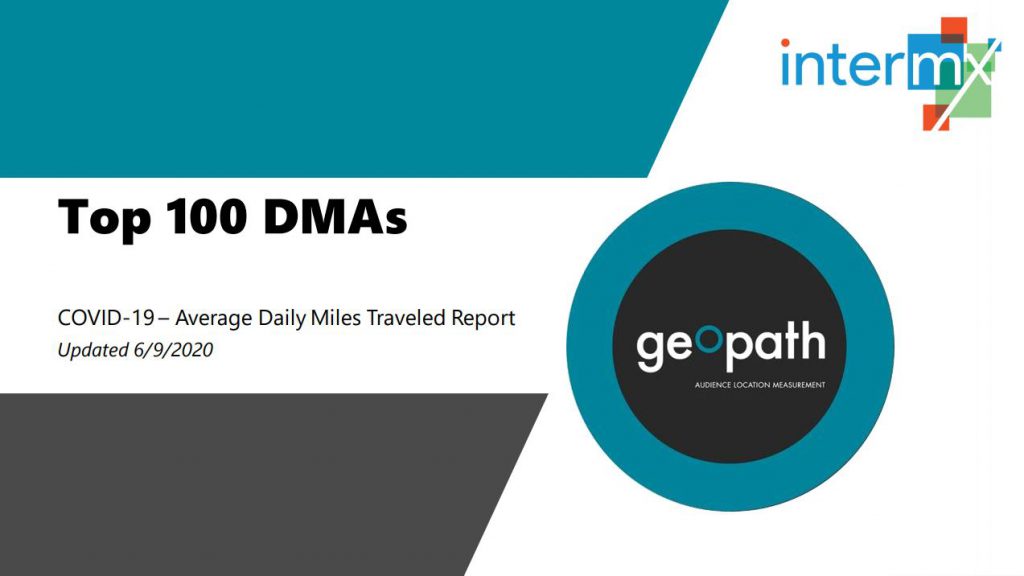 We hope everyone is doing well, and you and your loved ones are staying safe and healthy.
Over the past two months, the Geopath and Intermx teams have spent countless hours monitoring population movement data, and compiling any relevant information that would be useful to the OOH industry.
Today we are sharing an updated version of the "Top 100 DMAs" deck, refreshed with data through June 5th.
According to the data, all of the top 100 DMAs have seen at least a double-digit increase in distance traveled in an average day since their April lows. Additionally, some DMAs have even experienced triple-digit growth during this time!
To view the full report on this data, please click here.
---