Top OOH Spenders By DMA: Chicago

GeekOUT Fast Fact Friday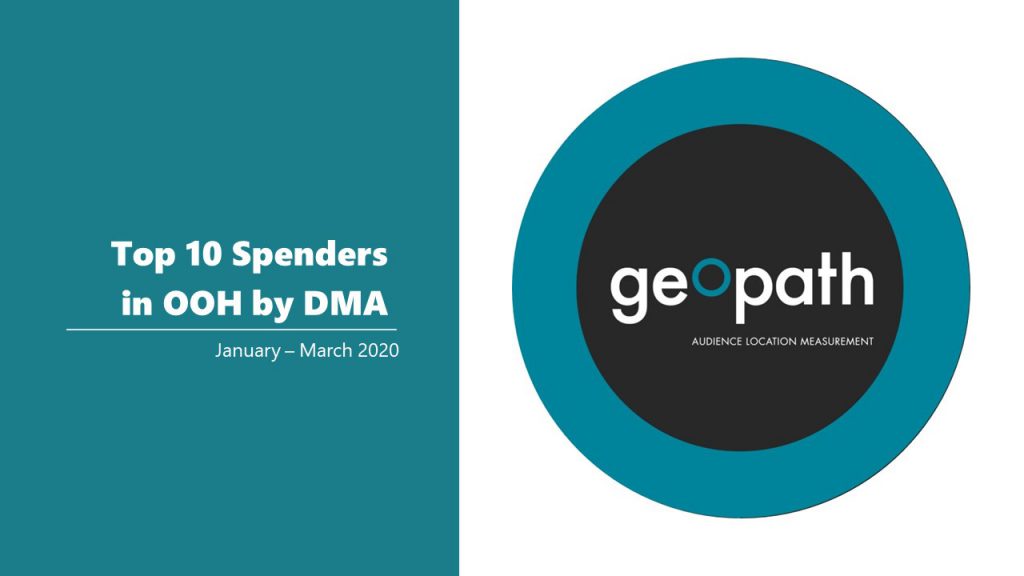 As we prepare for the reopening of markets throughout the country, Geopath is working diligently to provide as much data as possible to support the OOH industry and our members. Recently, we used some of the resources available to Geopath members to compile a report analyzing the top OOH spenders in each of the top 100 DMAs around the country. The full report is available to all Geopath members via our geekOUT Library, and can be accessed by logging in with your current Geopath credentials.
However, for today's Fast Fact Friday, we wanted to highlight a specific market, and look at the top OOH spenders in the DMA. This data is sourced from Kantar and covers the OOH ad spend from January to March of 2020.
For today's DMA highlight, let's look at the Chicago DMA, which is the third largest market in the US, and is currently in the process of reopening.
A breakdown of the Top 10 OOH spenders in 2020 shows that the top industry advertising in OOH within the Chicago DMA is "media and advertising" which includes Facebook, Google, and iHeartRadio. Facebook is the top OOH advertiser so far this year in Chicago, but as mentioned in a previous Friday Fast Fact, they are also the largest OOH spender among digital companies nationwide.
Insurance companies are also well represented in the top OOH spenders as well, with Allstate and Blue Cross & Blue Shield holding the top 6th and 10th spots on the list, respectively. It's also interesting to note that the government is spending big in OOH to spread information about the coming US Census!
Take a look at the image below for the full list of top OOH spenders in Chicago, or access the report for other DMAs, by clicking here.
If you're interested in how operators around the country are handling their markets reopening, consider registering for next week's Out of Home Office Hours: Advanced Session. During this session, we will be hosting a panel of independent operators from across the country to discuss insights into changes they expect to face, strategies on how they are reengaging with clients, and predictions on emerging categories. Register for this webinar, by clicking here.  
---