More people are leaving their homes in an average day in every state

COVID-19 Data Update - May 12th, 2020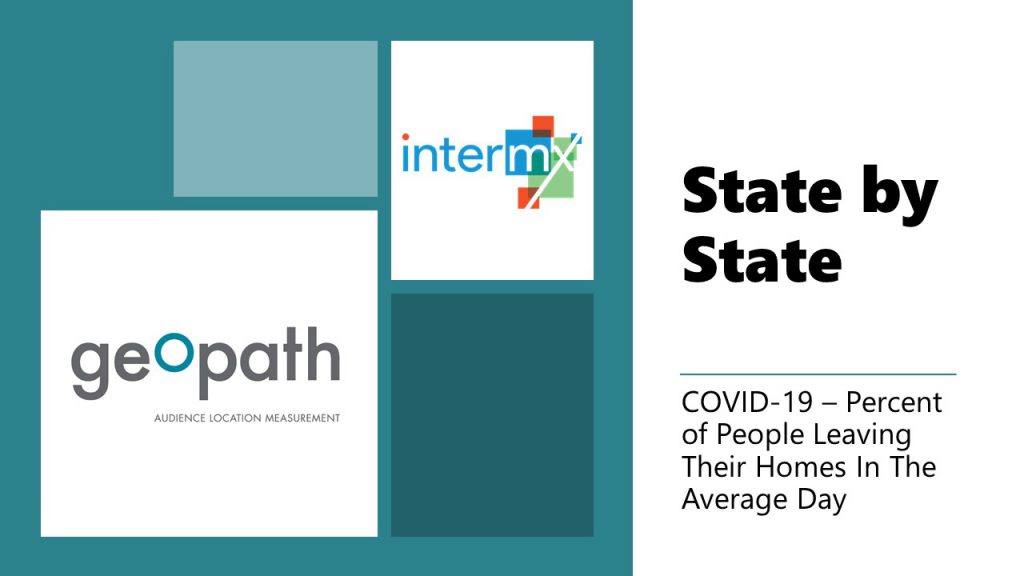 We hope this post finds you and your loved ones safe and healthy.
The Geopath and Intermx teams are continuing to monitor the live population movement data, and compile any relevant information that would be useful to the OOH industry. As we work to quantify the impact of COVID-19 on travel patterns, we will continue to send updates out.
Our past COVID-19 Data Updates have shown increases in average daily miles traveled nationally, and today's update shows percentage increases in people leaving their homes.
According to the data, 7 out of 10 people are leaving their homes and traveling at least 1 mile in an average day. This percentage has been consistently rising over the past four weeks, with some of the largest increases occurring in the states most impacted by COVID-19.
To view the full report on this data, please click here or on the picture below.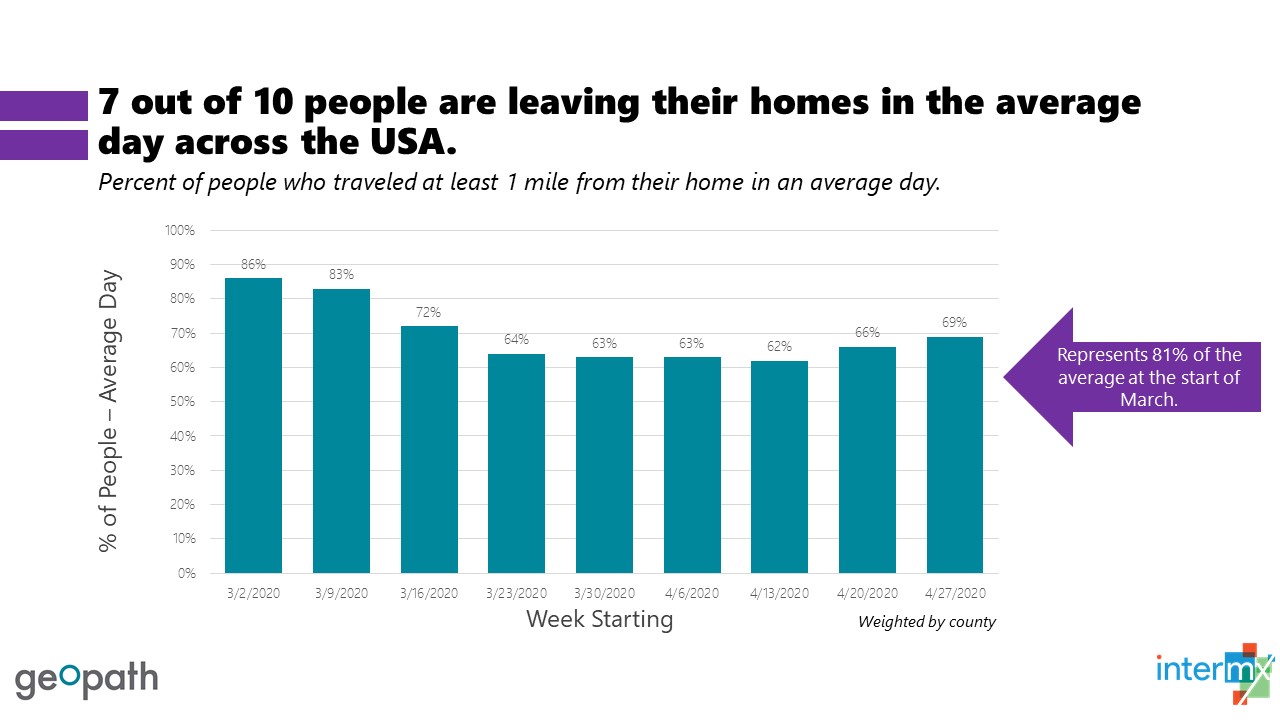 ---