Geopath data shows week over week growth in distance traveled in every US State

A message from Geopath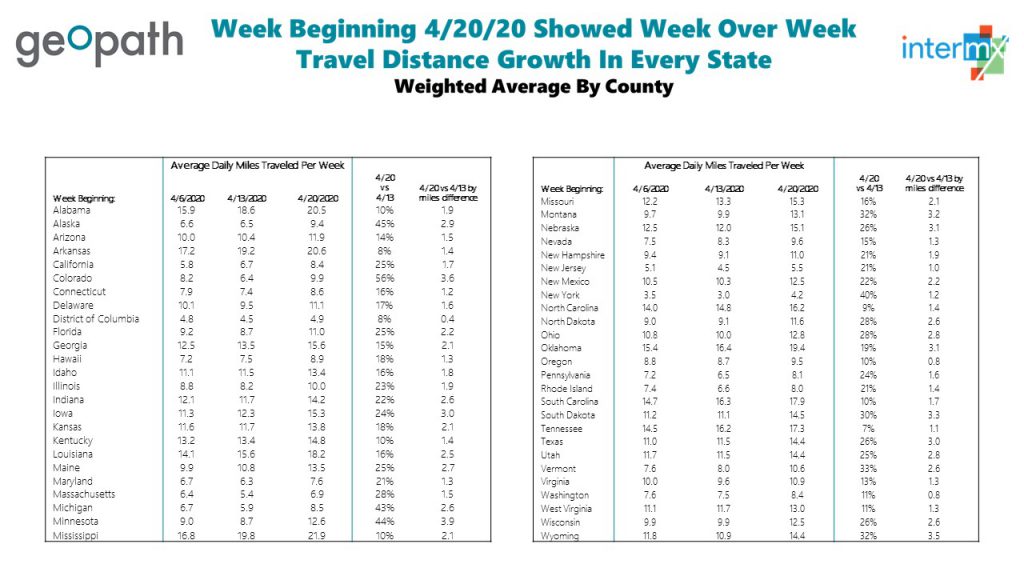 We hope this blog post finds you and your loved ones safe and healthy.
As mentioned in our previous COVID-19 Data Update releases, the Geopath and Intermx teams are continuing to monitor the live population movement data.  Over the last two weeks, many states began to ease COVID-19 related restrictions on business and travel. Our data are quantifying the impact of these changes.
The week of April 20th– 26th was the second week of growth in average daily miles traveled nationally – resulting in a 12% increase versus the prior week, and an 18% increase versus the week of April 6-12, 2020 low.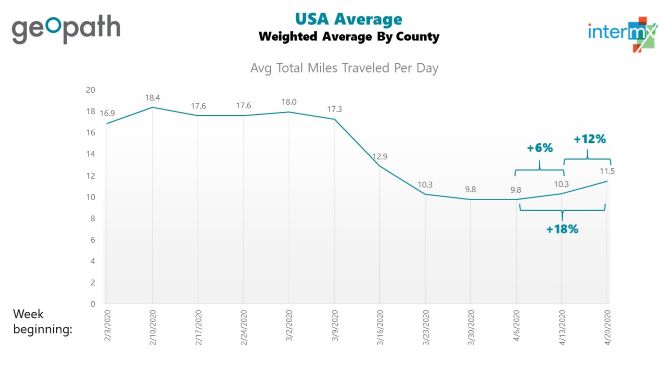 Additionally, we saw week over week growth in distance traveled in every single state across the country this past week. Michigan and New York were among the top 5 states in growth percentage versus last week, up 43% and 40% respectively.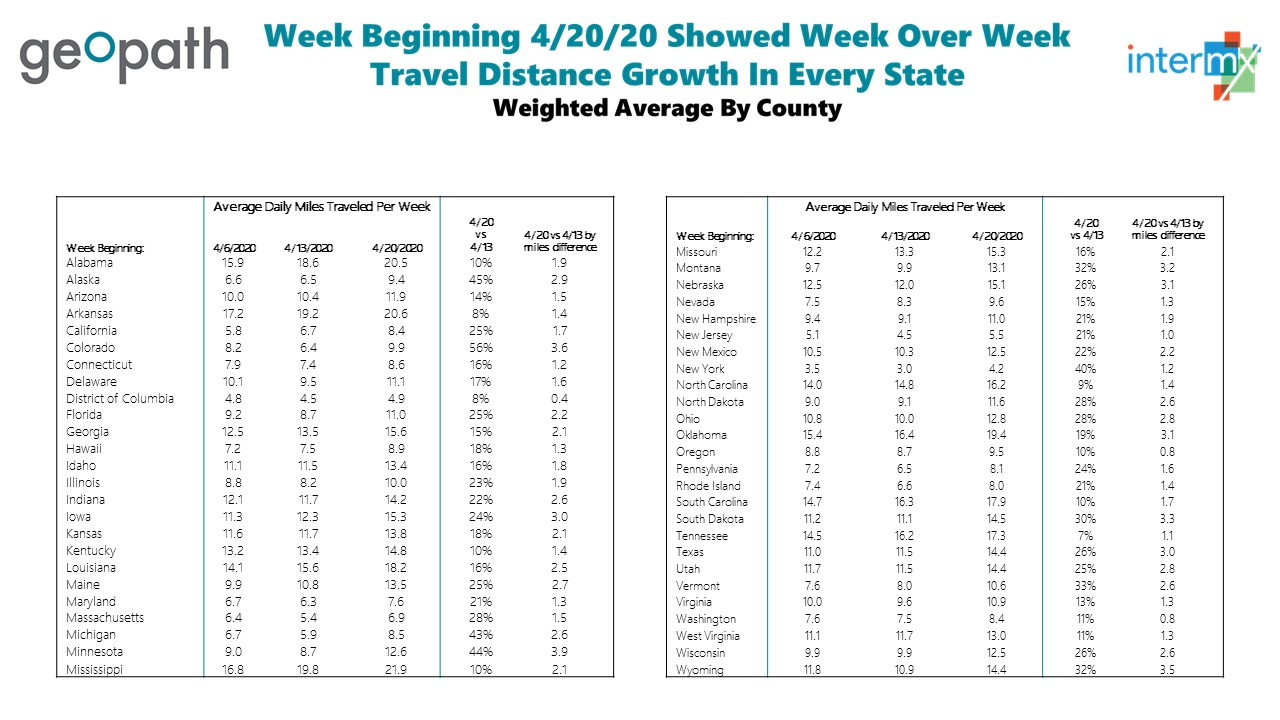 For more information, please visit our Live Daily Mobility Dashboard at: https://travel.geopath.io/ or reach out to us at geekOUT@geopath.org.
Stay safe and be well.
---