A Request from the Geopath Futures Council

Preparing for the Future of Out of Home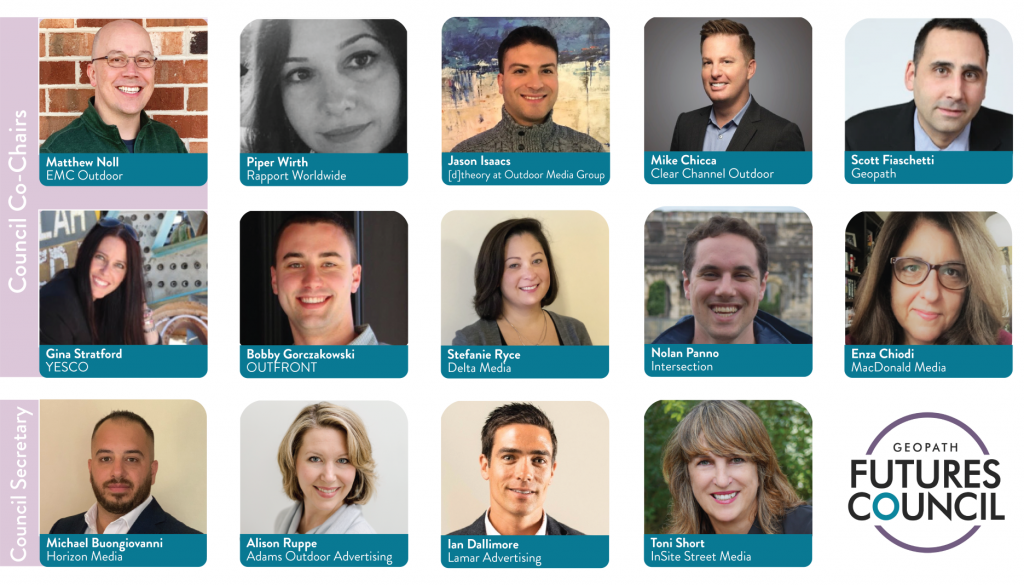 It is an understatement to say that these are trying times for the Out of Home industry, but they will not last. We have been through significant downturns in the past. During those periods, however, we have always used the time to prepare for the coming future – which was never as far away as it may have seemed – and emerged as an industry much stronger, and more resilient, than ever.
The Futures Council members act as liaisons between their respective organizations, board members and Geopath, to help facilitate understanding and mutual cooperation across the industry. In this same spirit of collaboration and planning, the Futures Council continues to work together as a diverse group of planners, strategists, researchers, and sales leaders from agencies and operators across the industry to help us navigate the times ahead.
As such, we are encouraging all of Geopath's members, and the industry as a whole, to use this time to prepare for the future by exploring the many resources available. Whether you get certified through our comprehensive online training platform the Geopath Learning Lab, read the Best Practices, Standards and Protocols document which provides a touchstone for anyone using the new Geopath Insights to plan, buy, or sell OOH, or just explore all the new data and insights available through the Geopath Insights Suite, we ask that you take time now to ensure you are ready for the better days that are sure to be ahead of us.
But also remember to take a moment for what is most important – taking care of yourself and your loved ones.
We are all in this together and will get through this together.
With Kind Regards, The Geopath Futures Council
---