OOH Thanks Healthcare Workers

The Buntin Group Thanks Medical Workers Through Outdoor Advertising Campaign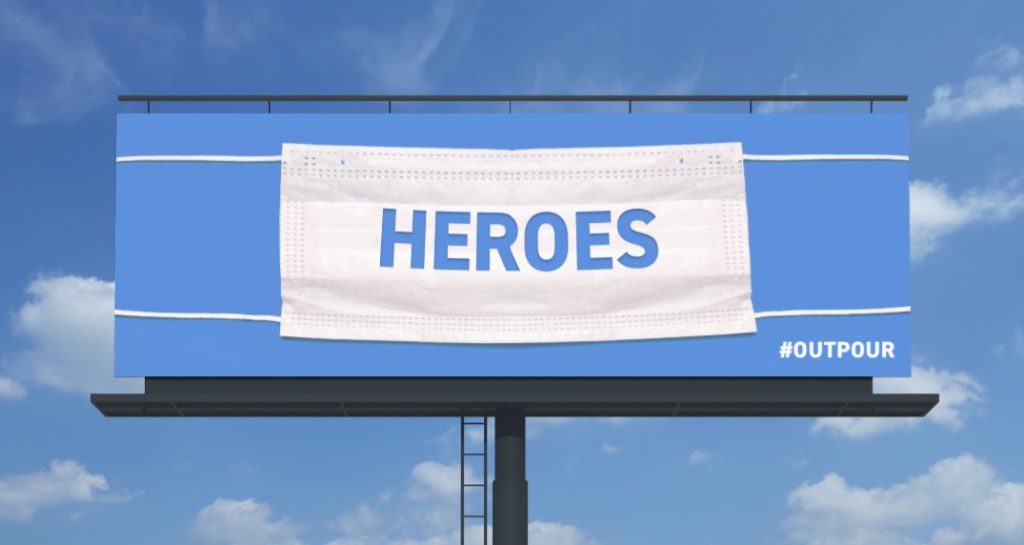 Similar to some of our recent blog posts, we at Geopath wanted to highlight another great OOH campaign ran by one of our members, thanking the heroes in the healthcare industry for all they are doing during these times.
The Buntin Group, through its subsidiary Buntin Out-of-Home Media, today unveiled an outdoor advertising campaign themed #OUTPOUR, designed to celebrate and thank the frontline medical workers fighting coronavirus. Consisting of traditional, poster and digital out-of-home units, the message will be placed across a city that's known not just for its music – but also for its deep healthcare infrastructure.
"As the home of healthcare, we felt Nashville should be the home of thanking our healthcare workers," said agency CEO Jeffrey Buntin, Jr.
"That's what this idea is designed to do." Consisting of designs that place messages onto healthcare masks, the creative includes all-text, as well as emoji-icon executions. Importantly, the agency has also been quick to recognize partners who have chipped in to lend their support and include Lamar, Outfront, Vincent Printing, Independent's Service Company (ISCO) and Blackbird Media.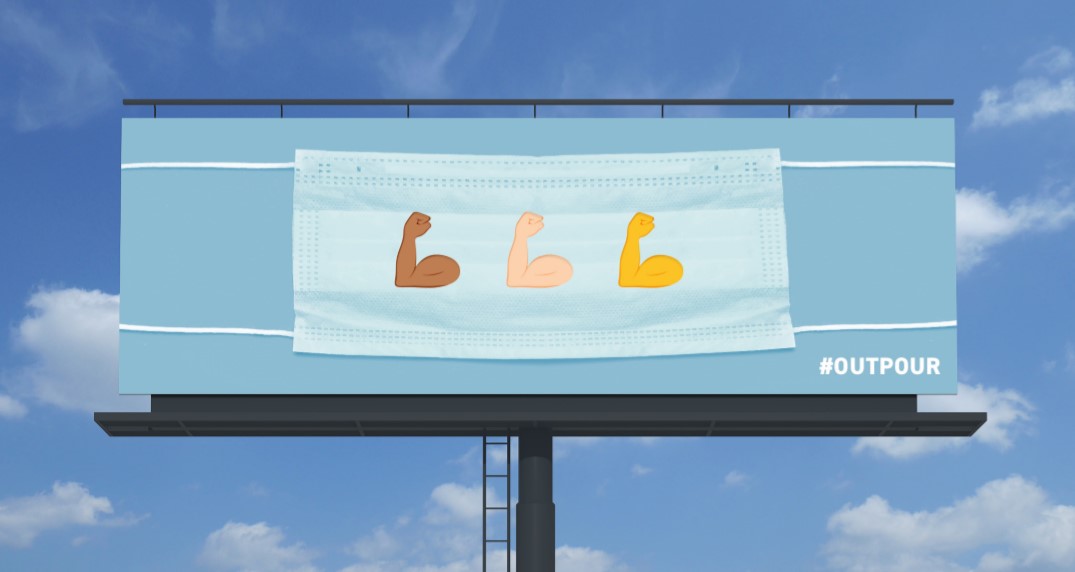 "Together, our goal is for the campaign to help amplify the 'Thanks' these medical workers deserve to hear in this time," said Buntin. "I'd also encourage anyone wanting to join in the idea to post their thanks to social media and use the tag #OUTPOUR. That way these important people hear the power of all of our voices."
While the campaign was planned for Nashville at this time, the team at Buntin sees it as having national relevance and is actively pursuing avenues to scale the idea to other markets, as well. "We're proud to see this on the streets of our city. But the thanks extend far beyond any one place. The further this can go – and the more this takes off – the better," said Buntin.
We know all of us around the OOH industry feel the same way. It's been inspiring to see the OOH industry come together during this time, from running health-conscious PSAs about ways to remain healthy and "stop the spread," to campaigns such as this one thanking the healthcare personnel on the front lines.
We know this is just one of the many other great campaigns thanking essential workers from around the country. If you or your company are running a creative or inspiring campaign to reach these heroes, make sure to email us at geekout@geopath.org, and we'd be happy to highlight yours as well!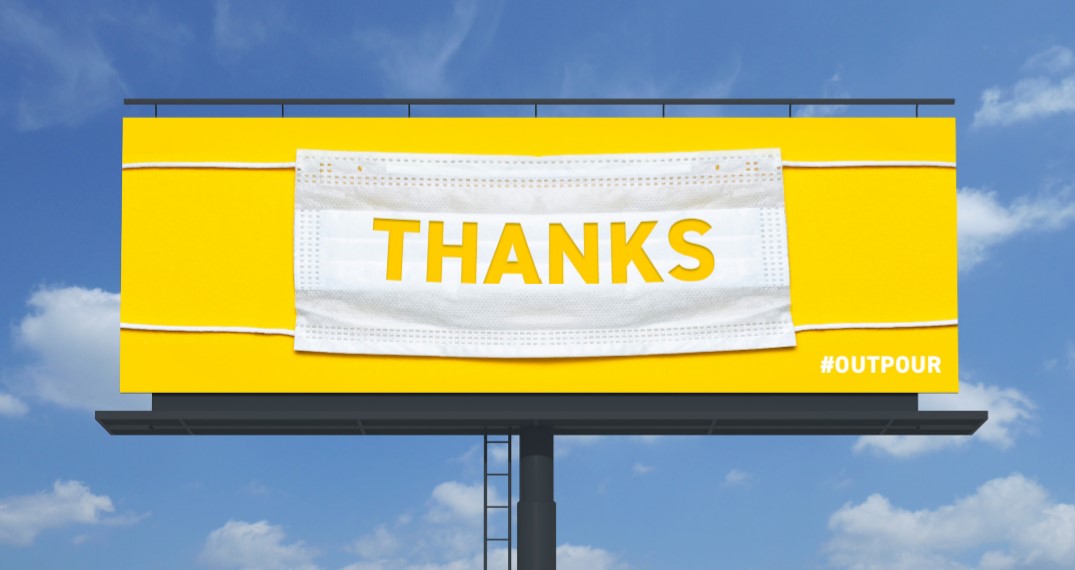 ---