Geopath on National Travel Impact of COVID-19

A message from Geopath on travel information relating to Covid-19.

We hope that all of you are staying safe and staying well. While we know that people across the country are restricting their movement these days to prevent the spread of infection, there is still interesting information coming out of our data sources that we think is important to share. Overall, traffic prior to the shelter-in-place advice was up nationally.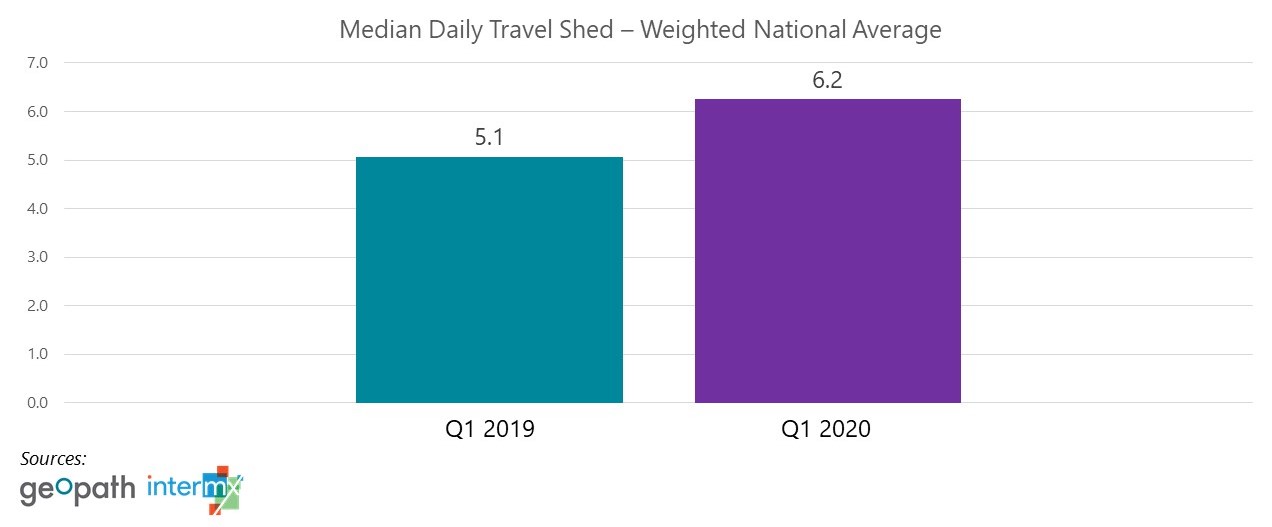 The first quarter started with an increased travel footprint across the USA. Even with the decline in traffic due to COVID-19 in the month of March, the median size of the area traveled by people in a given day increased by 1.1 miles.
This increase in travel was also present in data from the Federal Highway Administration and is likely the result of mild weather, a good economy, and reasonable gas prices.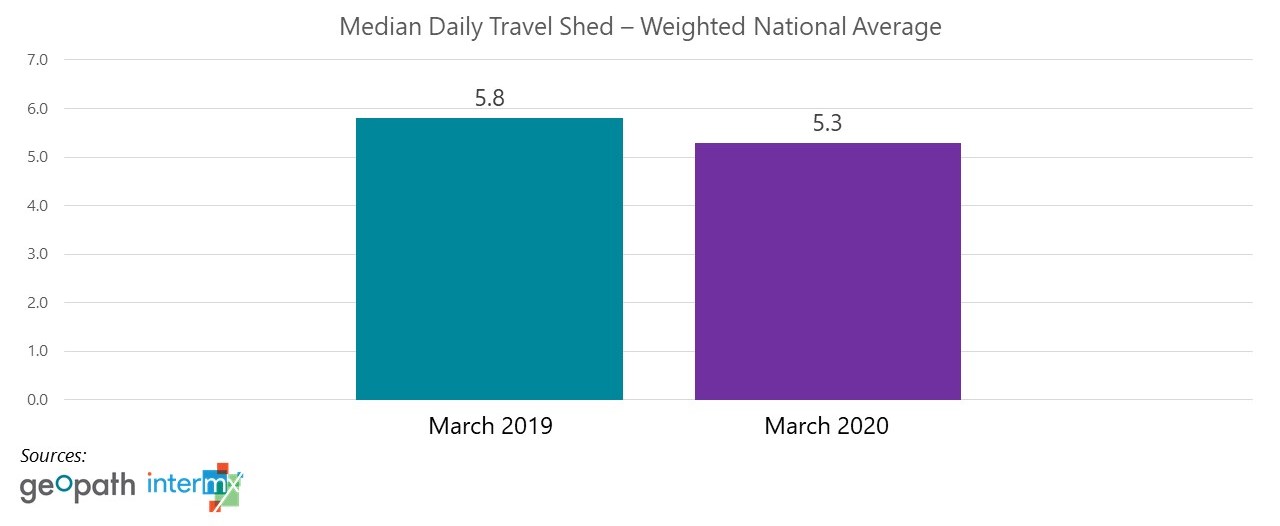 The first half of March also showed increased travel distances which offset the declines at the end of the month, resulting in a reduction in median daily travel shed size of 0.5 miles in the average day year-over-year. In fact, in market after market, we saw a spike in activity mid-March, as consumers increased their shopping activity to prepare to stay home.
NOTES:
What is a travel shed size?
The "travel shed size" is the furthest distance between two points that a person travels in a given day.
What is the data source?
The base source is SDK data. InterMX identifies the most persistent devices in the sample and uses those to project up to the full population. The usable sample of devices is in the tens of millions.
---