What About Cord Cutting, Streaming Wars, And OOH?

geekOUT Fast Facts Friday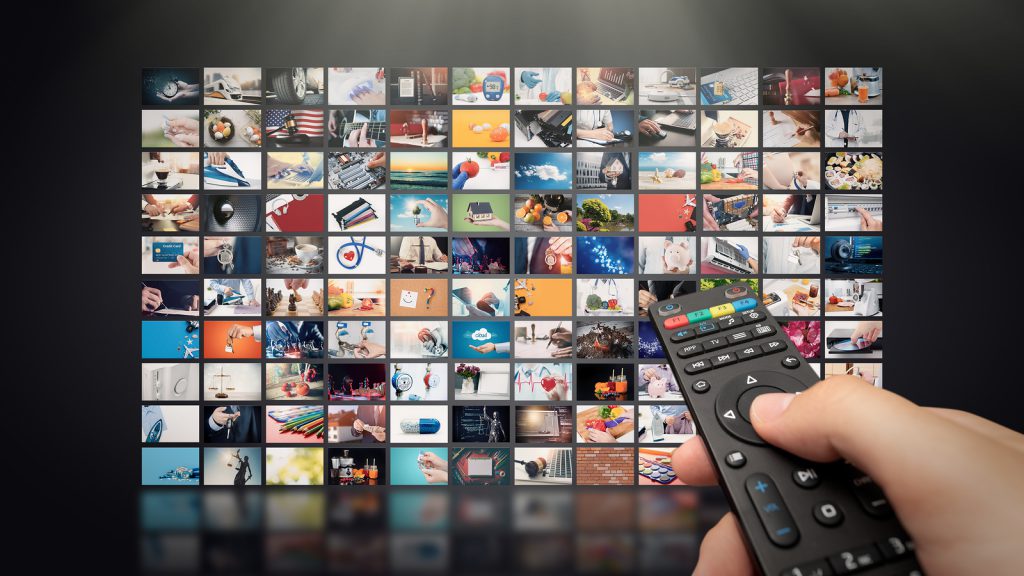 From Hulu and Netflix, to Apple TV and Amazon Video, new video streaming services continue to seemingly appear out of nowhere. The list of OTT (over-the-top) media outlets is only growing as well, with Disney+, NBC/Comcast's Peacock, and HBO Max rolling out in 2020, creating plenty of options for people to "cut the cord" on pay TV.
According to a recent e-marketer report, the number of cord-cutter and cord-never US households will total 48.9 million this year and will grow to 61.5 million by 2023. An industry that once may have seemed like a small competitor to the pay TV industry, has now helped create a future where non pay TV households will overtake Pay TV households.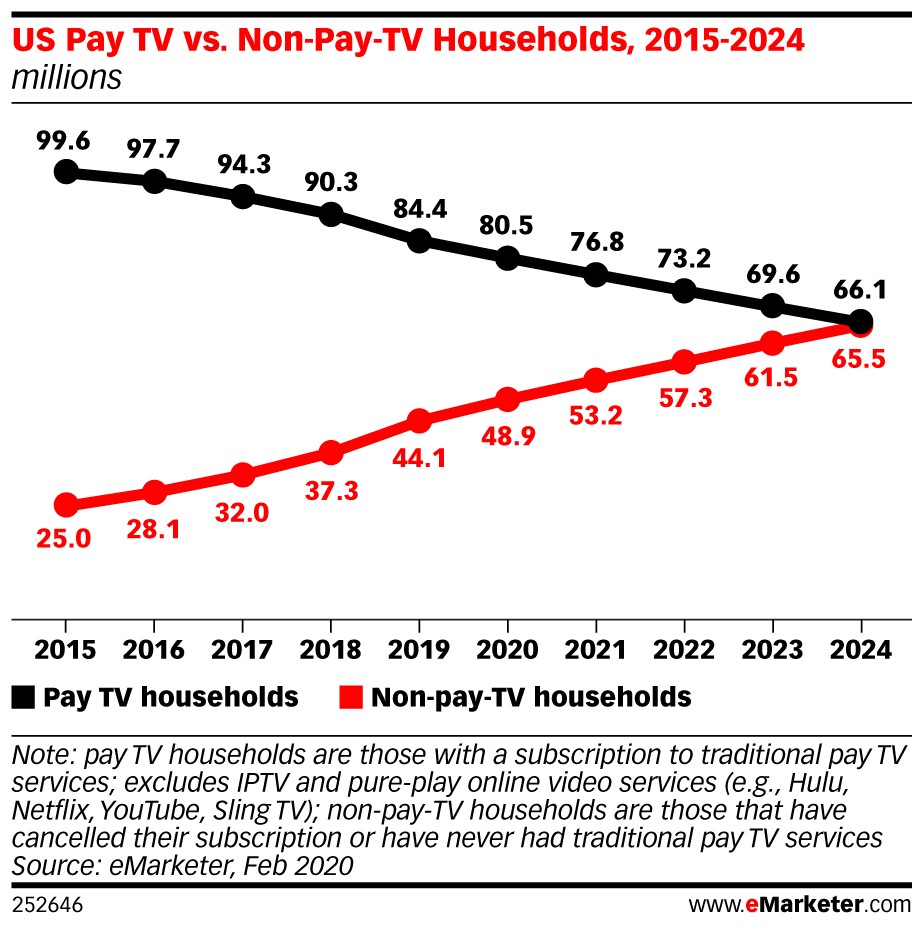 However, as more and more newcomers enter the OTT field, the competition to conquest new customers from both pay TV, as well as each other, has grown exponentially. Although the population of cord cutters and streaming subscribers continues to increase, the industry landscape has fragmented as more companies unveil their own platforms. And they are all fighting for the same consumers.
For most of these new streaming services, the question is now becoming apparent, how do they reach and conquest subscribers from one another? Without advertising available on their competitors' platforms and TV ad viewership dwindling, what's the best way to reach these consumers while they are on-the-go during their daily lives? Why, with OOH, of course!
We may be biased here at Geopath, but we believe OOH is poised as the best advertising format for Video Streaming services to reach new subscribers, and conquesting others from their competitors. OOH makes an impact with streaming service subscribers, and the data backs this up.
According to Simmons, almost 8 in 10 of those who have used any video streaming service in the past 30 days have noticed an OOH advertisement (77%, Index 111)! This story is consistent across specific services as well, with 77% of those who have used Hulu reporting they have noticed an OOH ad in the past 30 days – 12% more likely to than the total population (Index 112)!
Targeting Streaming Service Subscribers with OOH
When it comes to targeting video streaming subscribers in OOH campaigns, Geopath can help; whether you are an operator, agency, or media buyer. By utilizing Geopath Insights, we can help target specific audiences of the many various streaming services, and the OOH units that reach them the best.
According to Geopath Insights, the roadside inventory we measure accounts for 26 billion impressions among those who have used Netflix in the past 30 days! When it comes to Hulu users in the past 30 days, this inventory accounts for 7.6 billion impressions.
Make sure to check out the Geopath Insights Suite to explore more Streaming Service Audiences!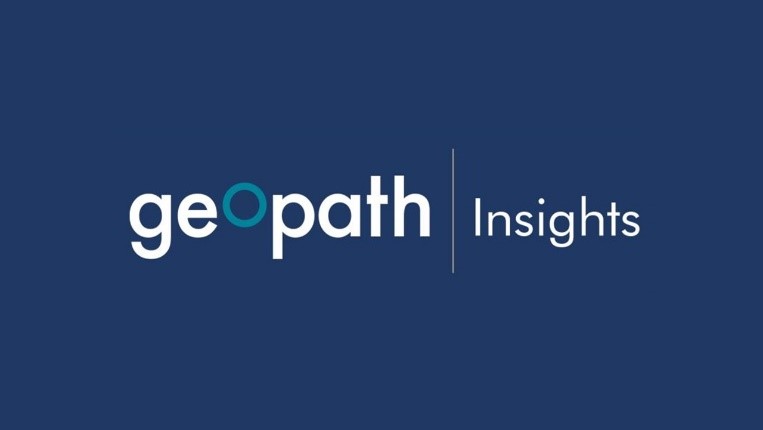 Want to develop your own geekOUT Fast Facts? Contact geekout@geopath.org
---