Playing in the Big Game – TV and Online Vs. OOH

GeekOUT Fast Fact Friday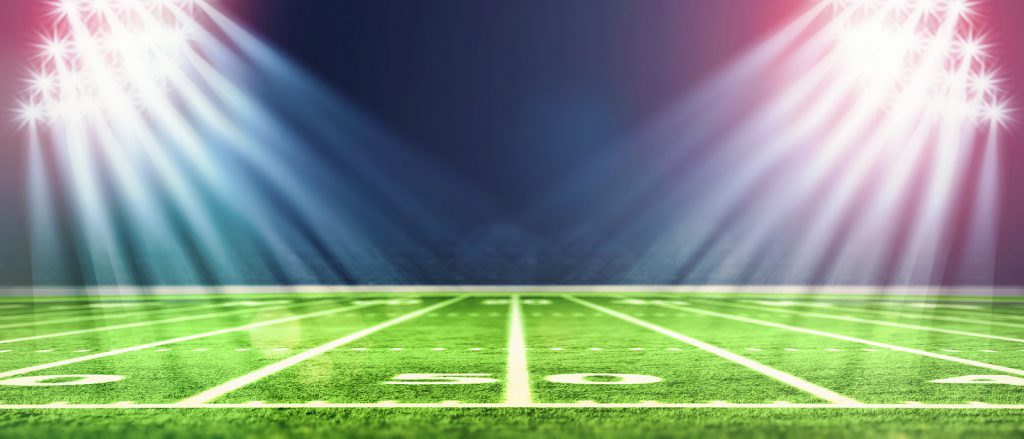 If you're excited to tune into Monday night's 2020 NCAA National Football Championship, you're not alone. The match-up between LSU and Clemson should make for an entertaining game, and fans watching the game at home or attending in person should be in for a show.
Although Monday night will be one of the biggest (if not the biggest) College Football games of the year, is TV really the best medium to reach these fans, and potential consumers? We may be biased here at Geopath, but we believe OOH is the best medium to reach these audiences, and we have the data to back it up.
According to Simmons, more than half of those that report watching College Football Postseason games on TV or online typically avoid watching commercials (58%, Index 113). Additionally, more than 2 in 5 of this audience report that whenever commercials come on, they change the channel (44%, Index 125). However, among this same group (fans tuning into the college football postseason on TV or online), 86% report having noticed an OOH advertisement in the past 30 days – 24% more likely than the total population!
If advertisers are trying to reach the fans that attend the game in person, its much of the same story, with OOH proving it's a great medium to reach this audience. Of those that have attended a college football postseason game, 66% report typically avoiding television commercials (66%, Index 130). On the other hand, more than 9 in 10 of those in this audience report noticing an OOH advertisement in the past 30 days! (91%, Index 131)
Reaching College Football Fans with Geopath Insights
As reported by Geopath Insights, the inventory we currently measure across the US accounts for 11 Billion impressions among those that report watching the College Football Championship. Additionally, this inventory accounts for 4.4 Billion impressions among those that have attended a College Football game in the past 12 months! Talk about effectively reaching this audience!
Want to explore more football audiences that you can target with Geopath Insights? Check out the image below and see some of the other audiences we have!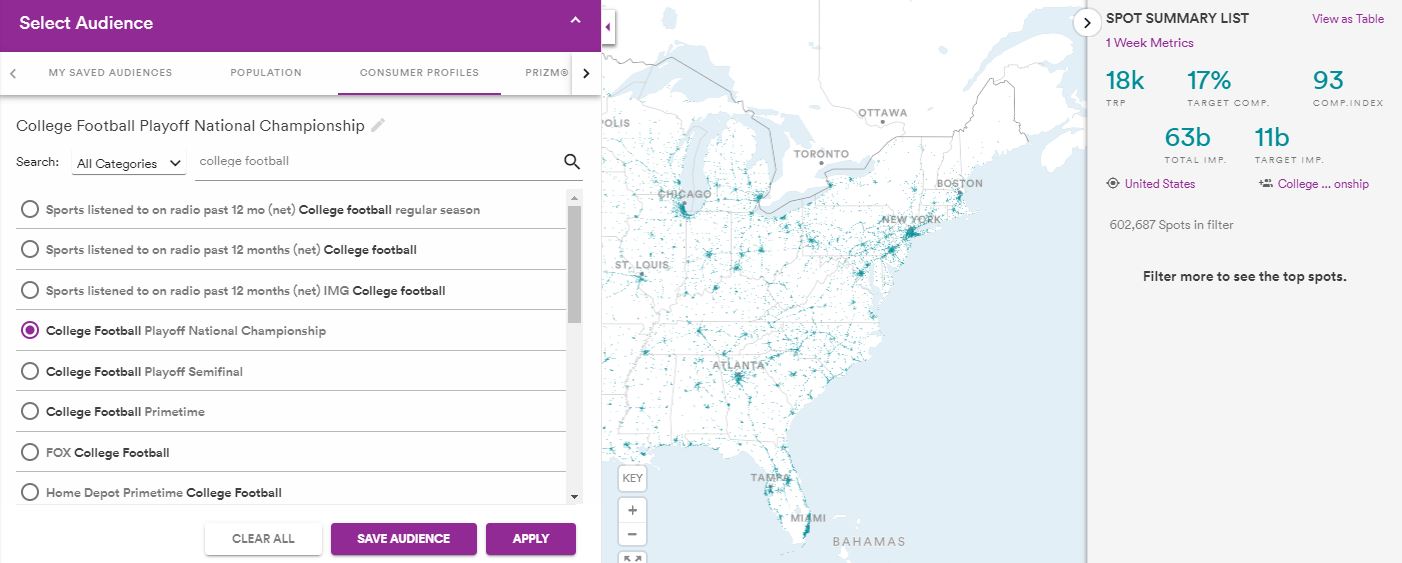 Want to develop your own geekOUT Fast Facts?
Please feel free to reach out to your friends at Geopath geekOUT@geopath.org
---