Member Spotlight: Alpine Media Technology

A conversation with Garin Gustafson and Nick Haggard of Alpine Media Technology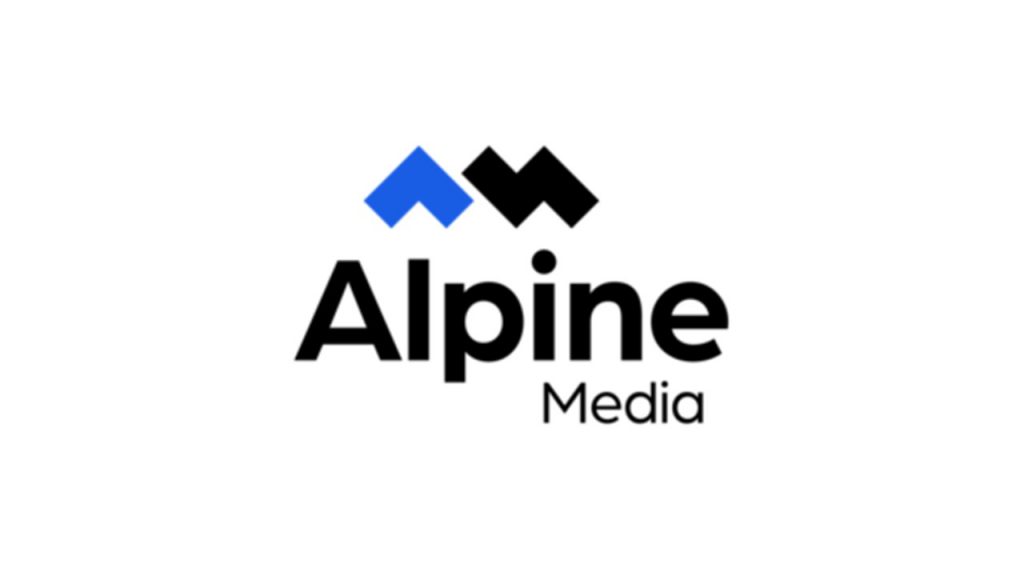 Tell us a bit about Alpine Media Technology
Garin: Our mission is to inform skiers and riders so that they can maximize their day on the mountain. Some of the resorts we work with are huge with many destinations, and people can waste a lot of time if they're unfamiliar with the resort. Therefore, any information we can relay to them (chairlift hours, slope types, events, snow conditions, etc.) is crucial.
The technology used to provide this communication platform is not only beneficial for the visitors, but the resorts as well. Our system provides a new and improved way for resorts to better inform their guests, as well as an easy platform for their operational teams to update and manage across all the departments.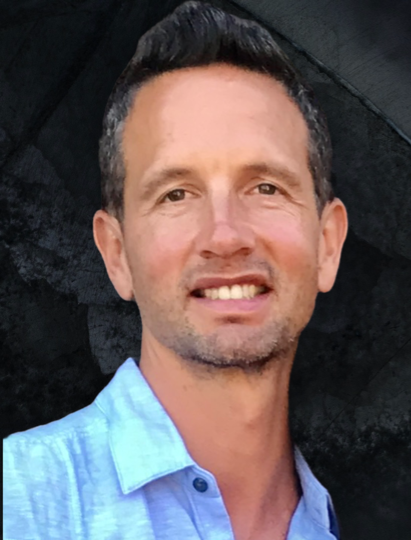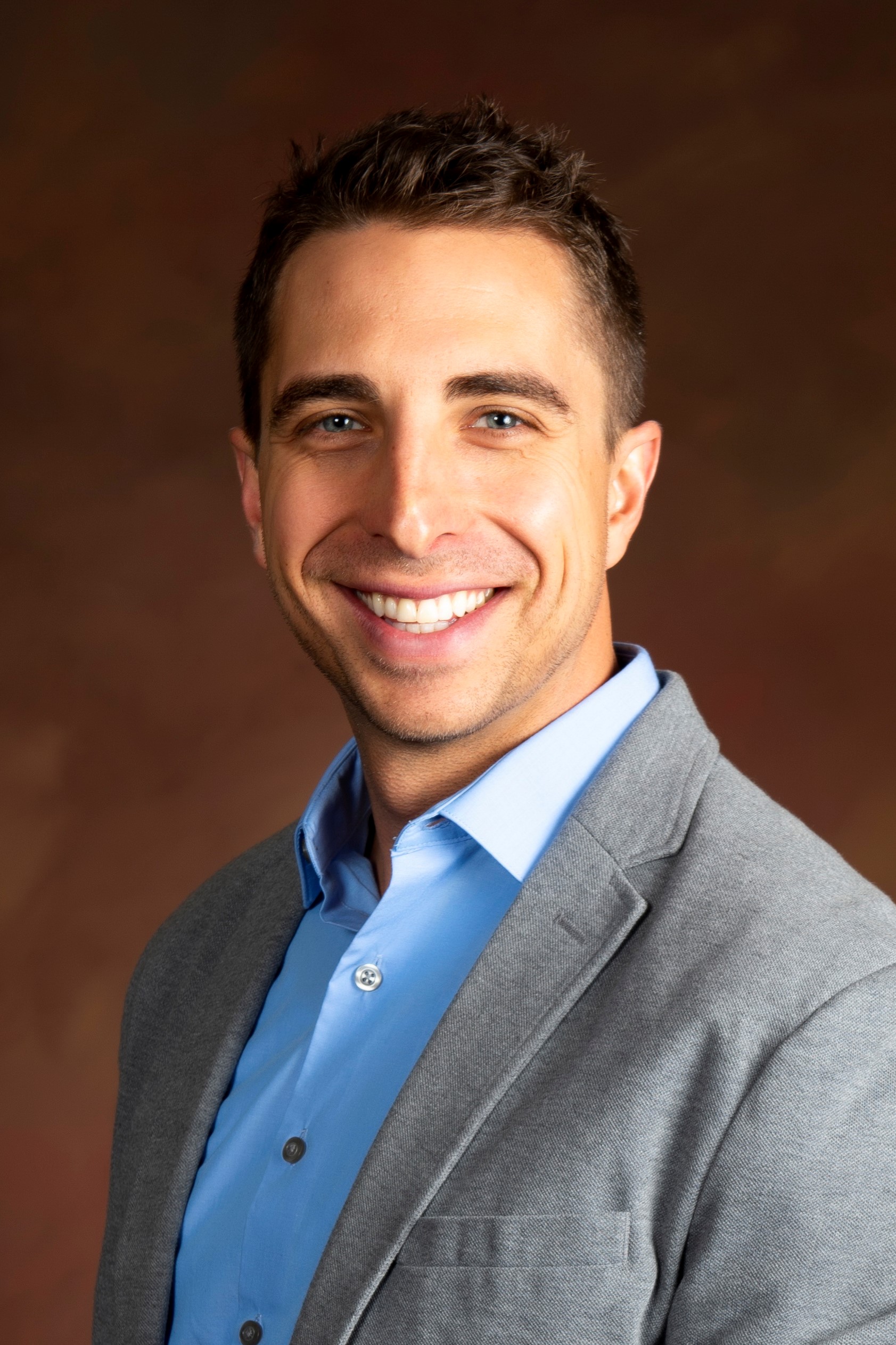 Garin Gustafson, Director of Marketing                                     Nick Haggard, Director of Sales
What is your role at Alpine Media Technology?
Garin: Prior to Alpine Media, I worked for a company that provided a DOOH television network located on gas-pump tops in Montana, where we ran local news and ads alongside data at convenience stores across the state. My brother-in-law wanted to replicate that type of business here in Colorado and decided to test it out at a ski resort, which, at the time, had no digital platforms. With the help of his friends and professional relationships, he was able get the business off the ground and brought me on as the Director of Marketing.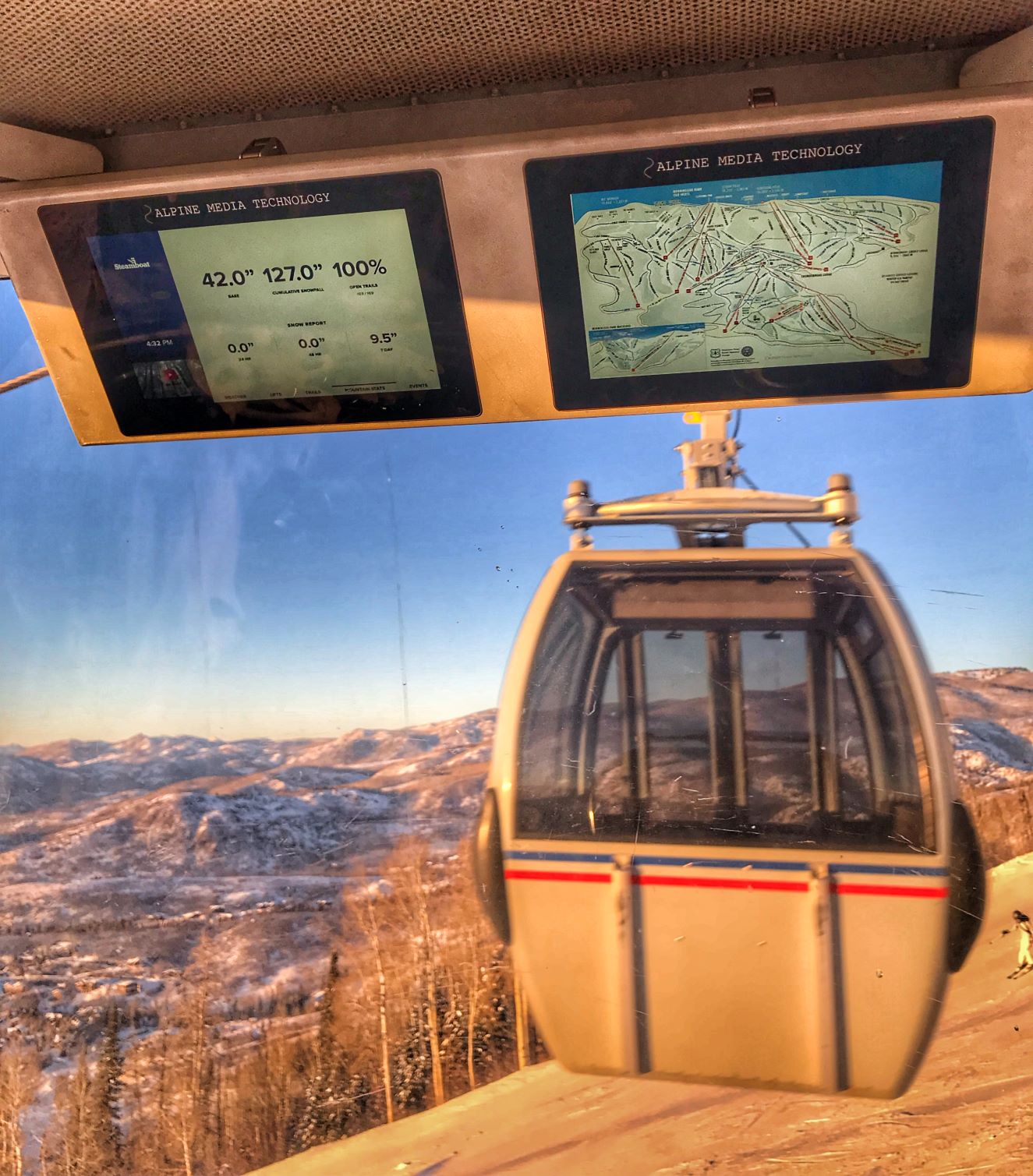 When we initially started out, many of us had other full-time jobs, so we began searching for a more public figure to represent the company. Nick, who has a background in marketing and sales, became the perfect candidate for us as he is a skier and was living near our first development partner resort, Winter Park. While getting his MBA, Nick worked as an independent contractor for us and was able to bring in some great advertising campaigns. It was great timing for him to step out of the business of radio, own this from the top down, and do something he is passionate about.
Nick: Garin didn't mention that I also had my first child at this time of working full time in radio, getting my MBA, and helping Alpine Media! Despite the busy schedule, I knew that I had a great opportunity with Alpine Media and wanted to give it as much attention as I could.  Alpine Media was changing the communication system at ski resorts, a very antiquated system, and they were providing the opportunity for relevant brands to message the skiing audience via engaging digital video creative.
On 1/1/19 I started as the Director of Sales for Alpine Media Technology.  My initial focus was working with Garin to help grow our brand awareness. The partnership with Geopath is a perfect example of our goal to get our inventory into the planning stages for clients and agencies.  Next, we needed to layer in some additional touch points to increase conversions from our advertising campaigns.  I added mobile, desktop, and CTV re-targeting that helped remind visitors to act on the messages they saw on-mountain.  With our limited inventory at each resort, now is the time where we are growing our brand partnerships and creating custom campaigns to reach our desirable audience across the nation.
What is LiftDigital?
Garin: LiftDigital is unique because no other company is using this technology on chairlift rides. One of our founding engineers, Jeff, was eager to take on this project and within a short period of time created the concept and started to develop a prototype. Due to their full-time jobs at the time, our engineers had limited availability to work on this project. However, this allowed us to create a prototype without getting too invested in it, in case it did not work out. Once we believed we could get power to the screens, everything else would be easy in terms of finding digital screens, building content and a system to work with.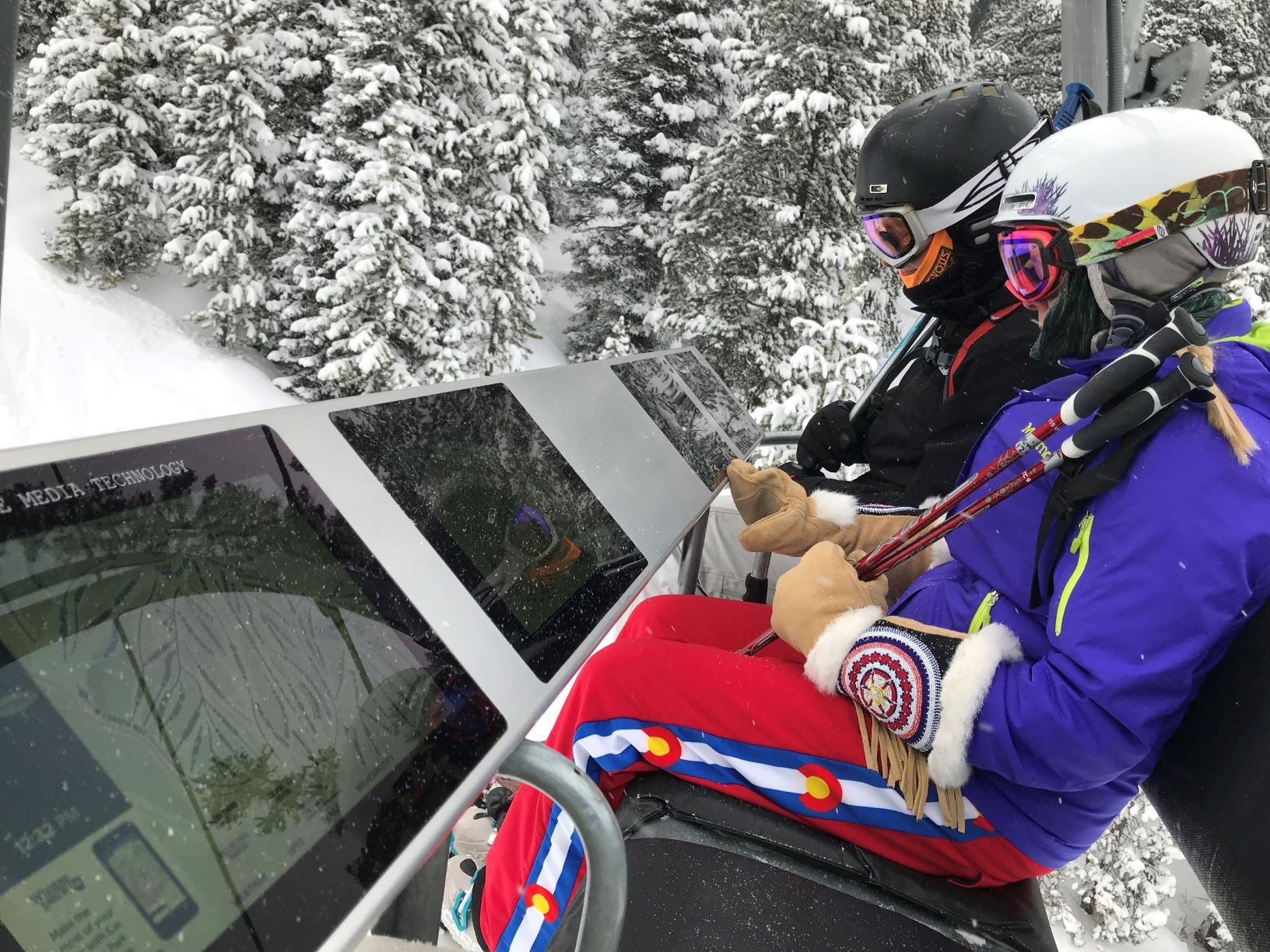 Ultimately, the big question was how to inform someone who's going to be on a chair, and doesn't want to take out their 30-fold map or phone from their pockets? We chose to shape the concept and strategy around the chair because it is a crucial component for skiers and riders and they are riding chairlifts for an average of 75 minutes per day. Once we built content that could be linked to the chair, we were able to cover the resort with screens anywhere large groups of people gather, such as chairlift lines, checkout lines and the crowded lodge.
How do you see this technology evolving over the next few years?
Garin: We originally believed our platform would revolve around placing our screens on the main chairlifts. However, we later realized that the real need for resorts wasn't to just have screens on the chairlifts, but to have a better way to communicate with their guest anywhere at any time, whether it be in the lodge, around the resort, in the rental shop, or while they were in the restaurant.
Our current platform was then conceived because we realized that building it around the main lift may not make sense for some resorts. For example, a resort might want to start with only 20 screens across the property and one big jumbo screen at the gondola base. As we evolve and grow our partnership with a resort, they might decide to add more screen placements. So, the real value results from being able to provide customizable, informative content that could be placed on those screens, such as a digital dynamic trail maps or live chair lift cams.
Why do these types of screens resonate well with consumers?
Garin: These screens resonate so well with consumers because everything is digital nowadays. It's weird to see a whiteboard and analog clock at the base of the chairlift when people are getting on the chair and usually take out their phones anyway.
Today, everyone can look at their phones and decide what news they want, with the ability to filter unwanted topics. A family on a three-day weekend ski trip that is unfamiliar with the mountain always needs to be able to get the information they desire at any time. We must evolve not only with the resorts but with the actual end users too.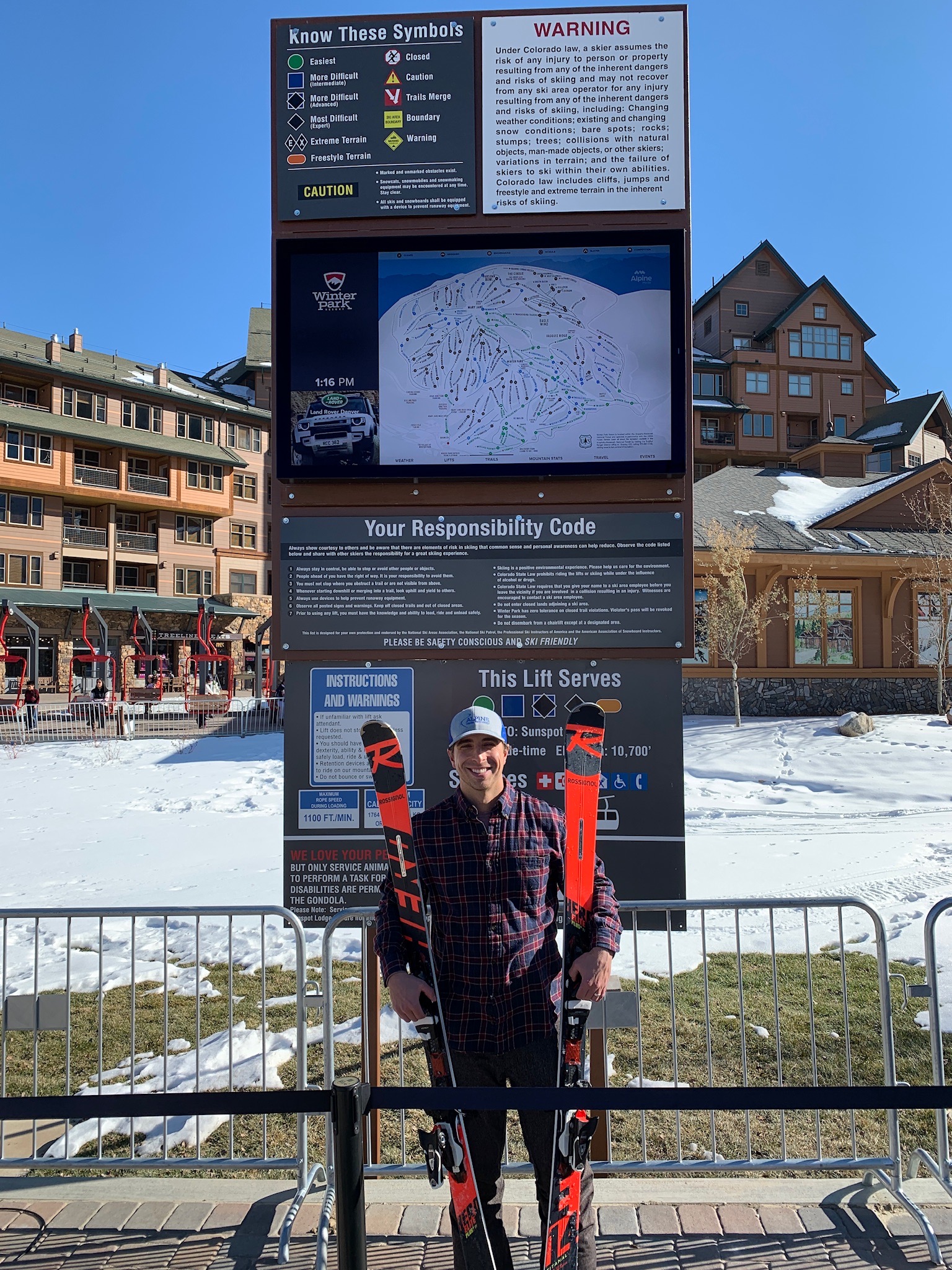 We're excited to continue to customize the platform to meet their needs, and this year we will have a large enough sample of screens and viewers to continue to refine and improve our platform. The question now is how can we create efficient and effective ads to run alongside the vital information consumers need.
What makes the ski resort demographic for this audience so unique?
Garin: The ski resort demographic is a highly sought-after audience. Over the last couple years, OOH has become a very desirable outlet for major brands such as Amazon and Google. With the high cost of gear, lift tickets and resort fees, ski resort guests are appealing consumers because of their disposable income. While our platform does present opportunities for brands to promote products or services, our main goal isn't to sell on the chair, and luckily our partners have similar mindsets. Ultimately our goal is to help better inform consumers and improve their mountain experience, therefore, we are only partnering with brands relevant to these consumers, whether they be local, regional or national.
What has your experience been as a place-based Geopath Member?
Nick: In the transparent media world we live in today, especially in the digital space, it is exciting for us to have a third-party organization to analyze our platform and provide reliable impression counts to our potential advertisers. On top of that, Geopath has positioned themselves to be the key planning tool for the OOH and DOOH mediums. We are excited to see this partnership open doors to agencies that we previously have not worked with, by providing a tool for them to match our inventory to their desired demographic audience and location. We feel that this membership will greatly help our business grow.
What are some key opportunities and challenges for the OOH industry?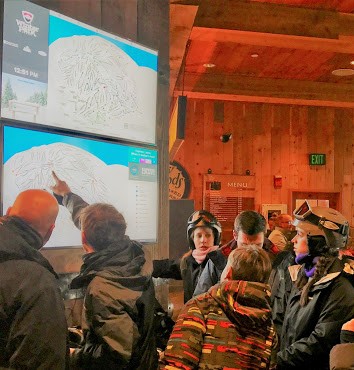 Nick: At a recent Digiday conference that I attended, there was a speaker that said, "If it is not measured, it will not be bought." The OOH industry must continue to grow measurement capabilities. However, it is important for buyers, specifically digital buyers, to realize that both top and bottom funnel marketing is crucial for the consumer's buying journey. Buyers are missing out on key aspects of a fully integrated marketing campaign if they are only focusing on platforms that will create immediate conversions.
Garin: The main goal for most companies when it comes to integrating content into DOOH placements is to get ads in front of consumers. Though we've been thrown into the mix with the "majority of companies," we've done a good job at making sure the bulk of our screen space is informative, real time and relevant. We want to avoid over-the-top, full screen ads that force audiences to watch them. Our ads are subtly and strategically integrated with the informative resort content to ensure that our advertisers are happy, but at the same time we're not annoying the consumer. The customizable nature of our DOOH placements help our clients to not only better inform consumers but also better positions their resort as a viable outlet for advertisers.
---