Geopath Named Street Fight Innovator Awards Finalist

Geopath selected as a finalist for 'Best Analytics Platform'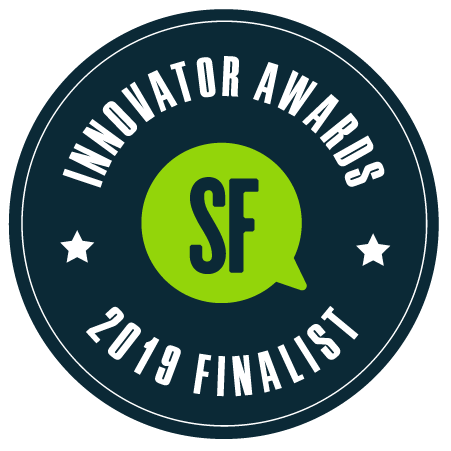 New York, NY, October 24, 2019 – Geopath, the not-for-profit organization that provides the industry-standard currency for out-of-home (OOH) advertising, today announced that it has been selected as a 2019 Street Fight Innovator Awards 'Best Analytics Platform' finalist for its new measurement system, the Geopath Insights Suite.
Previously, Geopath measured several forms of OOH advertising, including billboards, street furniture, and transit ads. Delivering upon the industry's desire for a trusted, universal currency for OOH measurement, Geopath utilized a variety of data streams, including mobile location data to integrate place-based measurement into its solution. The addition of this new, diverse format enables advertisers, buyers and sellers to have a comprehensive view of the total OOH advertising ecosystem for the first time.
The finalist accolade for Geopath's analytics innovation recognizes the seamless integration of the added place-based measurement capability; allowing those looking to measure OOH to do so across screens everywhere, providing impressions, reach and frequency across thousands of audience segments, including signage in: gyms, restaurants, amusement parks, stadiums, malls, airports, gas stations, retail environments, cinemas, grocery stores and more.
"OOH advertising is a fantastic media channel to reach consumers when they are on the go, whether that is driving a car, enjoying a drink with friends at a bar, or seeing a movie in the theater," says Kym Frank, President of Geopath. "Having the capability to bring more granular audience measurement and unified metrics across all formats simplifies OOH planning, buying, and analytics processes, and we are thrilled to be recognized for our innovation."
The Street Fight Innovator Awards acknowledges champions and innovators driving success in local media, advertising and commerce. Winners across all categories will be announced on Thursday, November 14 at 10am PST. For more information about the Street Fight Innovator Awards, visit: https://streetfightmag.com/awards/
Since the integration, Geopath has welcomed over 25 place-based members.
##
About Geopath
Founded in 1933, Geopath is the industry standard that powers a smarter OOH marketplace through state-of-the-art audience location measurement, deep insights and innovative market research. The organization is headquartered in New York and governed by a tripartite board composed of advertisers, agencies and media companies spanning the entire United States. For more information, please visit http://www.geopath.org.
---