OOH is No Joke-er!

geekOUT Fast Fact Friday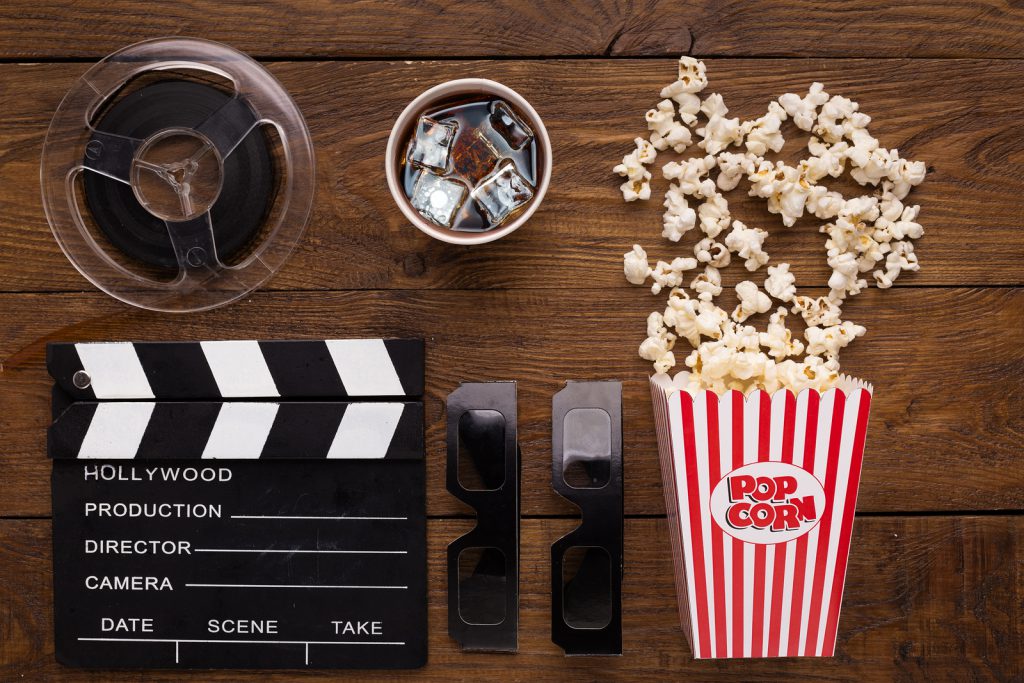 There's been a lot of buzz surrounding the release of "Joker" over the past few weeks. If this movie is anything like the recent Superhero/Supervillain releases, we're likely looking at a huge opening weekend for the film.
With the movie hitting theaters today, for this "Fast Fact Friday" we thought we'd look at the relationship of movie attendees and out-of-home. If you're looking for the perfect advertising medium to reach this audience, look no further than OOH.
Moviegoers notice OOH!
Approximately 80% of "regular moviegoers" report noticing an OOH advertisement in the past 30 days – 12% more likely than the national average! (Source: MRI-Simmons)
If you plan on reaching the movie going audience during opening weekend with OOH, you're in luck. Among those that say they usually see a movie opening weekend, 75% report that they noticed and OOH advertisement in the past 30 days (8% more likely than the national average).
Reaching Moviegoers with Geopath Insights
In addition, with the launch of our new Geopath Insights, OOH marketers now have access to more than 8,000 different audiences, with a variety that are moviegoer related!
In fact, a quick search reveals that Geopath's audited inventory currently generates 6.2 Billion impressions among those that report seeing at least one movie during its opening weekend in the past 12-months.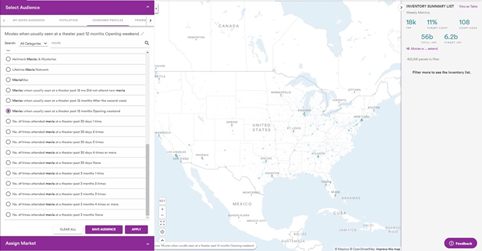 For more information about Moviegoers and how to reach them with OOH advertising, please feel free to Check out our "Movie Industry Statistics" research deck, available within the geekOUT Library. Just log in with your current Geopath Credentials and explore tons of different research content!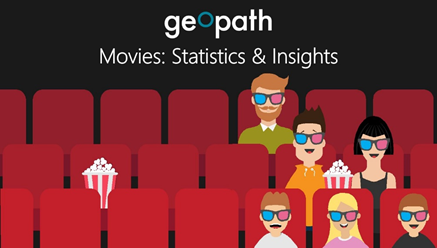 Want to develop your own geekOUT Fast Facts? please feel free to reach out to your friends at Geopath geekOUT@geopath.org
---