Geopath Welcomes Harmelin Media and Haworth Marketing + Media to their Board of Directors

The OOH industry's auditing and measurement organization welcomes two new directors.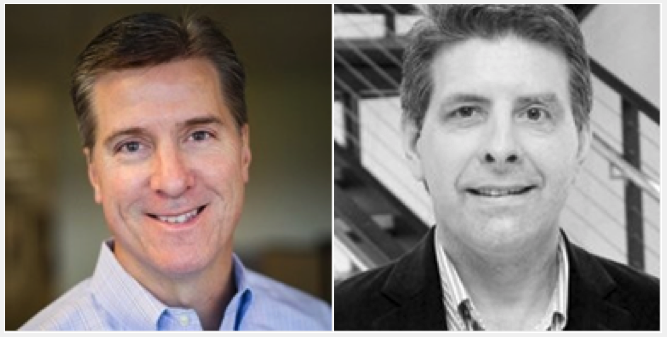 New York, NY, June 20, 2019 – Geopath, the not-for-profit organization that provides audience location measurement to the Out of Home (OOH) industry, welcomed two new members to its Board of Directors during their most recent membership meeting, held Tuesday, June 17.
Newly elected to Geopath's Board of Directors is Bernie Shimkus, VP, Director of Research and Consumer Insights of Harmelin Media and Scott Slater, SVP, Agency Integration Director of Haworth Marketing and Media.
 "The OOH industry is experiencing an unprecedented rate of change, due to the availability of advanced audience measurement and increasing digital inventory," says Kym Frank, President of Geopath. "The experience and guidance provided by our Board of Directors offers a sense of stability, bolsters our efforts to advance the adoption of universal OOH measurement, and allows us to continuing growing as an industry."
"An independent, universal currency is foundational to expand our marketplace, drive tactical innovation, and building growth through business vs. media metrics," says Scott Slater, SVP, Agency Integration Director of Haworth Marketing and Media. "I look forward to helping Geopath meet this growing demand for platform/tech agnostic solutions to leverage this actionable currency."
Governed by a tripartite board representing the interests of advertisers, agencies, and media companies, and recognized as the industry standard currency for OOH measurement, Geopath experienced a notable year of growth, including a surge in membership, in 2018. Today, Geopath has over 1000 individual member companies, representing more than 250 organizations throughout the country.
Membership in Geopath is open to media owners, agencies and advertisers working in the Out of Home industry.  A full list of members can be found at https://geopath.org/our-org/.
###
ABOUT GEOPATH
Founded in 1933, Geopath is the industry standard that powers a smarter OOH marketplace through state-of-the-art audience location measurement, deep insights and innovative market research. The organization is headquartered in New York and governed by a tripartite board composed of advertisers, agencies and media companies spanning the entire United States. For more information, please visit http://www.geopath.org.
---