Member Spotlight: GreenSigns

A conversation with GreenSigns CEO, Joe Mancino.

Tell us a little bit about GreenSigns.
GreenSigns is an innovative Chicago OOH company specializing in audience delivery via our digital-highway network, and dynamic audiences via our static spectaculars throughout Chicago. We are a well funded start up with more than 6 years under our belt, and have been growing organically through newly constructed digital billboards as well as through acquisitions.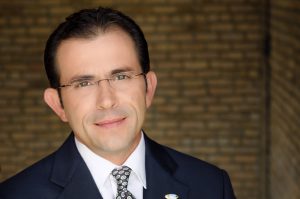 Our emphasis is on delivering key audiences through sustainable operations, hence our name GreenSigns. We use this as our main goal when developing both short and long-term strategies. When we build a new location, we construct it using 100% recycled steel and plastic resins in our digital faces. All of our billboard locations are powered with 100% renewable wind and solar energy. Our static signs are illuminated with efficient high-performance LED lamps. This not only reduces energy use by up to 70%, but also reduces carbon emissions in its operation, manufacturing, and eventual recycling. Also, when producing static faces for our standard bulletins, we only spec eco-friendly PE material.
Our sales operations are virtual, and use no paper to conduct business. We started a recycling program for electronic waste in our office building. In addition, we financially support local, state and national initiatives, and organizations who work towards environmental stewardship. We encourage leaders to take action, not political stances on the environment. In short, we seek to leave the smallest pollutant footprint possible as a corporate entity, and inspire others in the industry to seek ways to be kind to our environment both professionally and personally.
How did you get into the out of home business?
I actually stumbled into it. It was my first job in my last year of college. I was hired as a Field Service Representative for the 3M National Advertising Company in Chicago. Many folks did not know that 3M was one of the largest OOH companies in the world back then – 1987. In those times we actually hand painted every OOH location, it was amazing to see the work being done. And 32 years later, I am still here! I still love it, and plan on staying.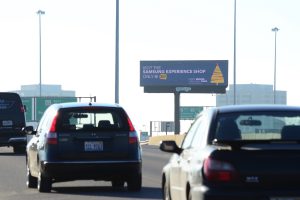 What do you see as some of the key opportunities and challenges for the OOH industry?
One of the key opportunities for the OOH industry is to capitalize on technology. We in the industry have always known the quality of our audiences as it relates to volume, frequency, and reach. With the data and metrics available today through Geopath and other channels, our industry can finally prove what we all have known – there is no more consistently powerful medium than OOH since the dawn of time. Additionally, I believe the application of technology on the buying side has yet to scratch the surface. Third-party sellers are already capitalizing on this with automated online buying, but I believe it is still early to include it significantly in a business model until the industry can settle on a standard, a common channel if you will, to instantly buy and place OOH online programatically.
Talk about your engagement with Geopath Ratings. How does being a Geopath member impact your business? 
Being a member of Geopath has always impacted my business, and with the latest tech advances, it has taken more of a front seat. With the new services available, our sales team constantly interacts with Geopath on custom audience data for our customers. This has greatly enhanced our ability to create custom solutions for our customers – solutions that in the past were only available to more sophisticated and better funded national advertisers. We now bring that level of competence and leverage to our local customers, your local bank, hardware store, or hamburger stand. This has positively and measurably impacted our business. As the data set and channels grow within Geopath, we are eager to deploy those into our market.
What would you say makes for a highly effective and impactful out-of-home campaign? 
Messaging + Audience = Success.
Understanding your audience and messaging to that audience appropriately. Once you know and understand your audience you can develop messaging that better speaks to that segment, that carries your overall strategy, and aligns with your brand goals. Simple. Just like it always has been.
Tell us about your favorite OOH campaign of all time.
There are too many to choose from but a local customer last year had a campaign for HVAC. There was a huge headline that read "Your wife is HOT!" You could not miss this copy, it was huge and colorful. And the ad went on to offer a cheap cleaning/maintenance for your HVAC.
What's the biggest myth in OOH?
That it does not work. Because after 32 years in this business, I have thousands upon thousands of examples that it does. Typically, customers that don't believe OOH works have lacked strong strategy behind their deployment of OOH.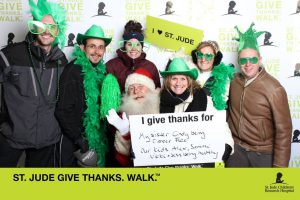 ---