Geopath 2018 Year in Review

A message from Kym Frank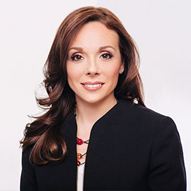 2018 was an excellent year for the Out-of-Home industry and an exciting one here at Geopath too. As the industry continues to increase its need for data and insights, the launch of our new Geopath Insights Suite is helping buyers and sellers transact in ways they have never been able to before. As a result, interest in Geopath membership has never been greater. In fact, membership increased by 25% in 2018 — making it our biggest year of growth to date. Half of that growth is among small, independent operators and agencies.
Today, we are stronger than ever with more than 1,000 individual member companies representing more than 250+ organizations throughout the country. The addition of new members into the Geopath database increases the value of the OOH industry's universal currency – making our channel easier to buy, sell, and measure.  As more analytics become available in the Insights Suite over the coming months and our ability to provide more granular data to our members continues to rise, I anticipate even more members joining us in 2019.
We couldn't be more grateful to all of you – who have not only supported the Geopath team, but have contributed to helping build the measurement system that our industry needs to thrive. Member feedback and geekOUT requests have been of tremendous value. We are thankful for your work, expertise and commitment to helping drive Geopath, and ultimately the OOH industry, forward.
Cheers to another great year in 2019!
An Update on Geopath's NEW Insights Suite
This past May, at our GO2018 Conference, we were excited to officially launch the first version of our new Geopath Insights Suite!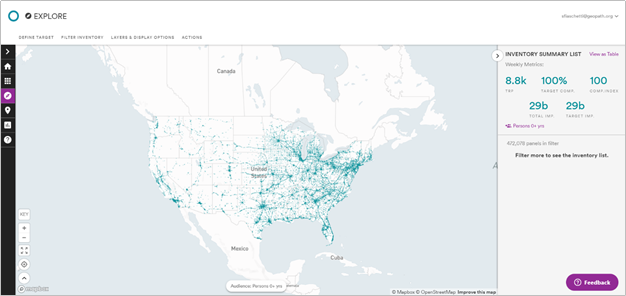 The Geopath Insights Suite is built for the industry, by the industry. In our early stages of development, we brought in a group of 250 nominated beta-testers, our "Geopathfinders".  They provided us with essential feedback on the tool's functionality, capabilities, and workflow. This allowed us to assess the needs of our members early on and guide the development of our revolutionary solution toward the future that the industry needs.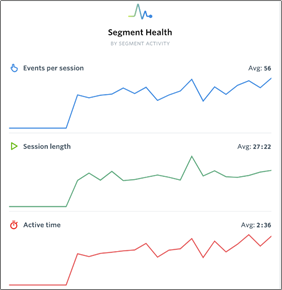 Since its launch at the conference, hundreds of users have explored the tool, pulled insights, and given feedback. Leveraging an agile development methodology has allowed us to continually gather feedback and release improved versions of the Insights Suite. To date, we have released 20 updates to the Insights Suite, all based around the needs and feedback of our users!
Throughout the year, as new updates, features, and audience profiles have been rolled out, we have seen an increase in users, time spent using the tool, and tasks done in a session. As user capabilities and functionality continue to grow and improve, so too will usage of these state-of-the-art insights.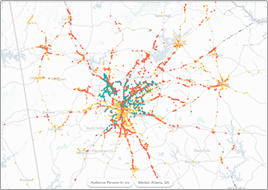 From the early stages of development, it was clear that a focus on audience was integral to the needs of the industry. As a result, the Insights Suite is centered around an audience-first approach. More than 1,000 unique audience profiles are currently available – and approximately 5,000 more will be added soon. The level of granular audience targeting we can now utilize is something never-before possible for the OOH industry.
Geopath Welcomes New Board Members
At our Board of Director's meeting this past November, we were excited to welcome three new members to our Board of Directors: Betsy McLarney, CEO of EMC Outdoor, Keith Thompson, EVP at Martin Outdoor Media and Billy Long, EVP OOH Practice at Publicis. Having leaders from key media companies, agencies, and advertisers on our board is critical to our success as an industry organization and ensures we are representing the needs of the entire industry.
We welcome the unique experience and insight our new members will bring to our Board of Directors and look forward to working with them to advance the adoption of universal OOH measurement and the ongoing expansion of our Insights Suite.
Re-elected to Geopath's Executive Committee this year is Andrea MacDonald, President of MacDonald Media and joining the Executive Committee for his first term is Mike Cooper, Global President & CEO of Rapport.
Read more about the addition of our new Board of Directors in our press release, here.
 A Record Breaking GO2018 Conference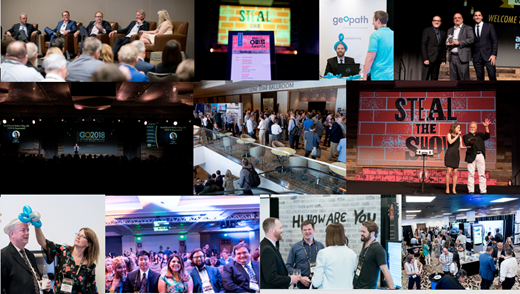 Though planning for the 2019 OOH Media Conference + Expo is underway, it would be remiss to not mention GO2018, our most successful conference ever! With a record number of attendees, GO2018 was a major highlight of an incredibly busy and important year.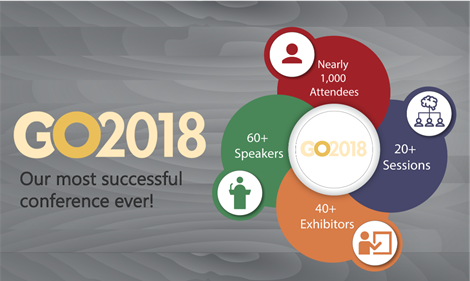 Speakers included honored guests from Tito's, Twitter, High Brew, Publicis, our friends from the ANA, and many more.  The OBIE Awards were a must-see, and Spotify stole the show.  Don't miss the 2019 OOH Media Conference + Expo.
Visit here for video highlights from conference
An Incredible Year of Growth
We are thrilled to share that this year, we welcomed more new members than ever before! The interest in becoming a part of our organization exceeded our expectations this year, and with the addition of 64 new member organizations, Geopath has never represented more of the OOH industry. We are especially pleased to welcome so many independent media operators and agencies, helping to bring Geopath's insights to hyper-local markets and targets.
We are excited to welcome every one of our new members:
| | | |
| --- | --- | --- |
| •        71 Newbury Street | •        Evergreen Trading | •        Pioneer Outdoor |
| •        ABC Outdoor | •        Exeter Business Network | •        POP Outdoor |
| •        AdCart | •        EYE Corp. | •        PRN LLC |
| •        AdQuick | •        Firefly Media | •        SignAD Outdoor |
| •        Adspace Networks | •        FoxPoint Outdoor | •        Star Quest Red Rock |
| •        AdVision Outdoor | •        Goldfish Ads | •        STRONG Digital Media |
| •        Alchemy Media | •        Gotham Outdoor | •        Summus Outdoor |
| •        AllOver Media | •        GSTV | •        Talon |
| •        American Campus Media | •        Inwindow Outdoor | •        The Billboard Consortium |
| •        Apple Outdoor | •        Kenjoh Outdoor | •        Topgolf |
| •        baerboards | •        Landmark Dividend LLC | •        Touch Tunes Media |
| •        BARU Marketing + Media | •        Marquee Media | •        Tri Outdoor, Inc. |
| •        Billboards KC | •        Mashburn Outdoor | •        Trinity Outdoor |
| •        Binnie Media | •        Media Choice LLC | •        True Impact Media |
| •        Blue Ox | •        Media Monitors | •        USIM |
| •        BM Outdoor | •        Mesa Outdoor | •        Vengo Labs |
| •        NTN Buzztime | •        Midtown Galleria Media | •        Whiteway Outdoor |
| •        Captivate | •        MO-AD Outdoor | •        Wrapify |
| •        Catchweight | •        OAI Visual Branding | •        Yaseen, Inc. |
| •        CEN Cinema Lobbies | •        Oasis Sign Co. | •        Zalla Media |
| •        Chive Media Group | •        OlightO | |
| •        Dash Two | •        Outdoor Solutions | |
To all our new members, we would like to say, thank you!
We look forward to working with you on your continued success.
Member Outreach and Support
With more new data, information, and insights than ever, having a strong member outreach is instrumental. The Geopath team has conducted hundreds of market visits, webinars, trainings, and more to ensure that no question is left unanswered.

Throughout 2018 the Geopath team worked diligently in support of our members' use of existing systems, while looking toward the future with the Geopath Insights Suite. Through our OOH Office Hours webinars, geekOUT helpline requests, and research resources in the geekOUT Library, we provided more marketing insights, valuable data, and one-on-one support than ever before.
Ongoing Education and Training Efforts
In addition to countless training sessions on our legacy tools, we have conducted 45 training sessions to date focused on the development of the Insights Suite to more than 1,000 attendees. All past training sessions are available on our YouTube Channel and will soon be available on the new training section in the geekOUT Library.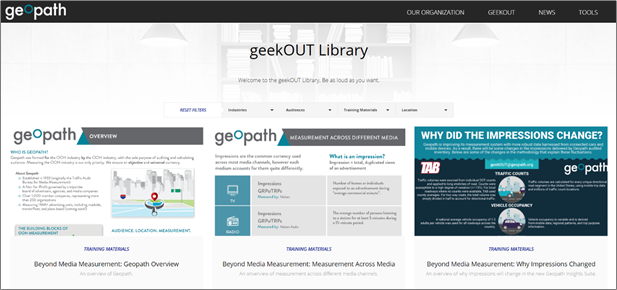 In the geekOUT Library, visitors can now find a variety of newly created education and training materials such as one-pagers, training presentations, and videos covering the new measurement platform and audience fundamentals, as well as research presentations and market profiles. More materials will be made available throughout 2019!
Please reach out to us at geekOUT@geopath.org if you have any questions or need help accessing the library.

As we enter 2019, I want to personally thank every member for their continued support and belief in our organization and the need for transparent, independent, universal measurement for the OOH industry.
Together, we can make 2019 the best year yet!
Thank you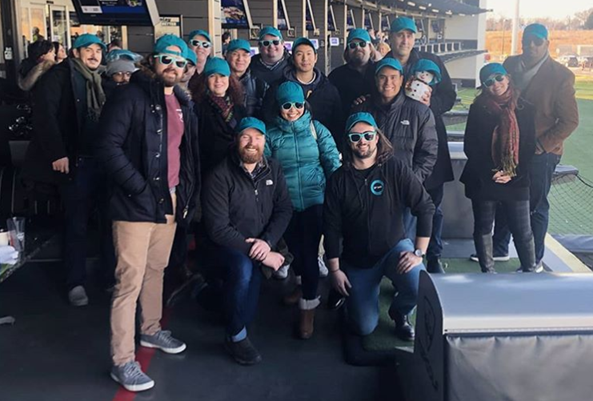 ---