New Member Spotlight: Alchemy Media

A conversation with Brad Tenem, Chief Revenue Officer for Alchemy Media.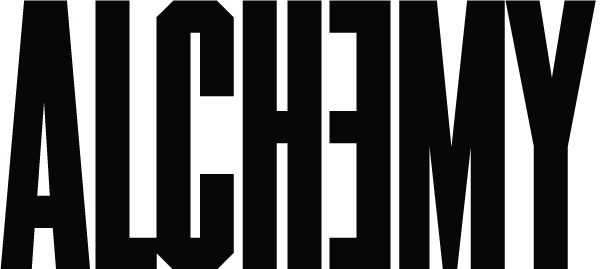 Tell us a little bit about Alchemy Media.
In 2019, Alchemy Media, is going into its 50th year, and is a leader in the urban street media industry.  Formerly known as Creative Distributors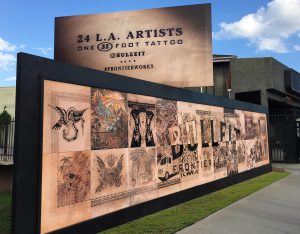 (CD), founders Pete Zackery and Gary Shafner got their big break in 1974 when Gary Shafner was hired as Bob Dylan's road manager. With concert posters blanketing every street corner, CD built a reputation in the music industry as the go-to source for tour promotion, and through that became the out-of-home industry's original wildposting company.
Having garnered attention from the Hollywood Film Industry, Creative Distributors landed their first wildposting campaign for a major motion picture in 1977 – Star Wars.  CD continued to work to promote major motion pictures and iconic musicians such as Michael Jackson, Neil Young and REO Speedwagon. CD also led the charge as wildposting became part of the west coast landscape, and in doing so, began to lease locations which began its evolution from a wildposting company to an out of home media company. In the late 70's, the company rebranded to National Promotions and Advertising (NPA) and opened offices in LA, NY, Chicago and San Francisco.
Over the past 30 years, wildposting has become more mainstream and is often viewed as a form of art. Heading into it's 50th year NPA rebranded officially to Alchemy Media in 2017.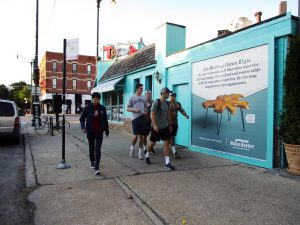 Alchemy Media works with most of the major brands across the media, entertainment, technology, automobile, fashion, and food and beverage categories. But due to the cost effectiveness of this medium, Alchemy is also able to work with emerging brands to get their products broad exposure across its 21 domestic markets, as well as into Europe and Canada.
What do you see as some of the key opportunities and challenges for the OOH industry?
From an overall advertising perspective, OOH is not going away. It will continue to evolve, and there will always be demand. Clients may shift some dollars to digital OOH inventory, but static will remain strong.
Additionally, attribution remains a hot topic. Considering that our inventory is a street level medium, we have embraced mobile technology though our p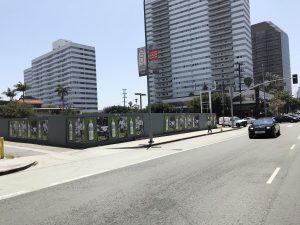 artnership with Gimbal, and our ability to target locations and audience with Geopath's data is significant. Our ability to leverage demographic targeting, just as digital advertising does, enables Alchemy to provide comparable insights for planning and measurement.
A major challenge we face is being in the shadows of some of the larger, traditional players throughout the industry. When someone thinks of out-of-home advertising, they think billboards or bus shelters. The types of inventory we work with aren't large – in fact, our largest piece of inventory is a barricade – but they are unique, well located at street level, and powerful.  But at times, our format and street level inventory can be a tougher sell for clients who are used to more traditional placements up high.
What would you say makes for a highly effective impactful out-of-home campaign?
OOH is driven by creative. Without great creative, your placement may be overlooked.
Over the years, we have had the opportunity to work with some of the best talent in the media and entertainment industry. Being that we are a street level medium, it's imperative that our campaigns are bright, eye-catching and playful with memorable taglines. Today, those bright colors and phrases become photos on social networks, expanding the reach of the OOH advertising by gaining likes, shares and geographic tags. A great example of the viral potential of this medium was a recent campaign we were involved with for Los Angeles-based designer Jenni Kayne.
Additionally, having an idea of the campaign's reach and frequency helps determine its success, and the Geopath Insights Suite offers an exciting opportunity to provide those deeper insights during planning.
Five years from now, where do you see OOH advertising, and advertising in general?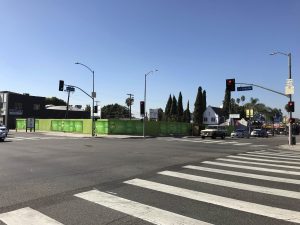 OOH is truly forever. You cannot turn it off, fast forward through it or stop it with an ad-blocker. As people go about their day-to-day lives, they will continue to be surrounded by advertising, and be influenced by it. Technology will most certainly evolve and, as it does, we will evolve alongside it!
What's the biggest myth in OOH?            
I think one of the ongoing myths within our industry is that we don't provide good metrics. It is nice to see an organization like Geopath orchestrating an auditing and measurement tool to that is used throughout the OOH industry. Having concrete metrics at our fingertips allows our sales team to sell confidently and allows Alchemy to provide campaign solutions that deliver measurable results. At the end of the day, bigger doesn't always mean better – location and metrics can help solve that myth!
---