Member Spotlight: Kre8 Media

A conversation with Jeremie Watkins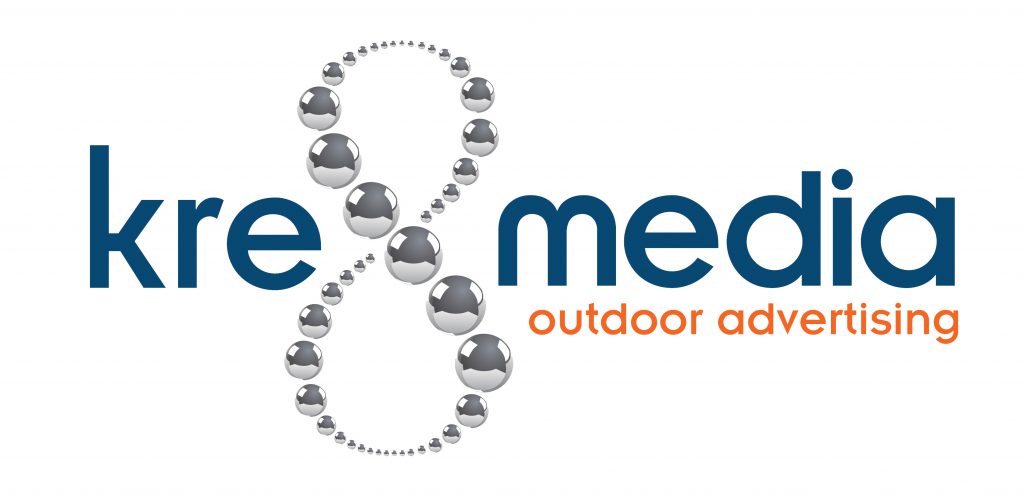 Tell us about Kre8 Media:
Kre8 has been in the business since 2012. Our core focus has been in mobile billboards. We have core static boards too, but we were the first in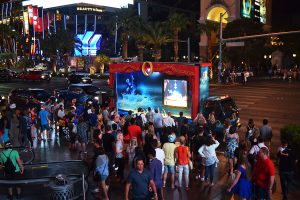 Las Vegas to introduce digital mobile boards. From there, over the last 18-24 months, we've taken the next step and launched what we call Iconic mobile billboards. We also have an experiential marketing department launched 3 years ago and, most recently in March, we introduced the "Touchdown Towers", which are 45 foot tall, high impact units on the Strip.  We currently have over 200 employees and I'd like to think we bring a real creative and high-impact media approach to out of home.
Are you exclusively in Las Vegas?
We have an office in Los Angeles from where we can service the entire state. We've done campaigns in Arizona and Utah and along the west coast as well. The Vegas market is a sleeping giant that is going to become Time Square-esque, I believe. We now have almost a million new visitors each week and double the hotel rooms than in New york City. Some of the really cool executions, like the Towers we did for the UFC, are going to continue to happen here because of the success of the Golden Knights and with the Raiders coming in. There's something like $20 billion being invested in new products and resorts here. The market is changing and becoming a true national and international destination with high profile events happening all the time.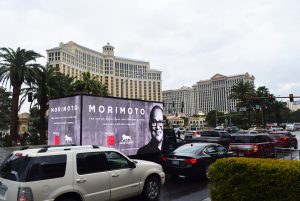 Given that the bulk of your work is in Vegas and along the Strip, how do you overcome 'sensory overload' to get your campaigns to stand out?
It's a challenge for everyone and that's where the creative approach comes in. Along the tourist corridor in Vegas, including the Strip, there are so many things happening, from the marquees to the mobile boards. We use creativity and our high impact units to stand out. The digital mobile boards are very intimate products that feature the ability to change out creative and reach people at eye level. The Iconic boards have made a real splash and we're getting some great feedback form clients and people walking on the Strip. We started with out first board 2 years ago and now we have over 8 of them on the road. In Vegas or anywhere else, people just aren't used to seeing a full show on wheels from an LED screen with figures moving back and forth and stage fog. Our clients are looking for the next thing to break through the clutter and these pieces have allowed us to help them to stand out.
Talk about how you leverage your partnership with Geopath: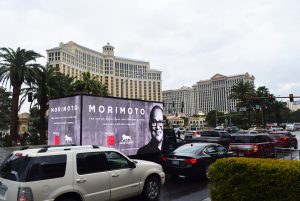 Our partnership with Geopath has been really important. For example, when we recently launched our 6th Touchdown Towers on the Strip, Geopath came out and audited those units and ultimately provided our agency partners with a sense of their value and an understanding as to what sort of impact they would have, from reach to frequency to impressions. Given that this was new inventory, it was extremely important to have these metrics as we reached out to the national agencies as it provided them with the confidence level they needed to buy.
How important is standardized measurement for the OOH industry?
It provides a level of comfort and consistency and validates platforms. Even though inventory is different and companies operate and offer their products in different ways, we all benefit when we are speaking the same language. The Geopath metrics provide consistency across the board and give us one language we can all speak that translates from a client to an agency that allows them to compare investments from market to market.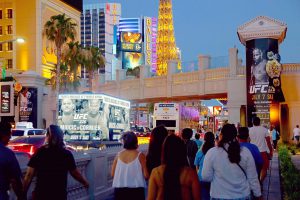 How has the OOH industry and your business changed since you launched in 2012?
The biggest change is that we're no longer just a sign on the street. The creativity in the industry speaks for itself and is really standing out. We are also becoming a lot more personalized, which is extremely important as we're trying to break the clutter of all the media that's out there. We've seen an increase in the synergy with digital. We're not just relying on standalone outdoor campaigns but instead integrating with digital, social media and targeting. We've seen that OOH can pair up well with other forms of media and we're continuing to adapt to take advantage of that.
---